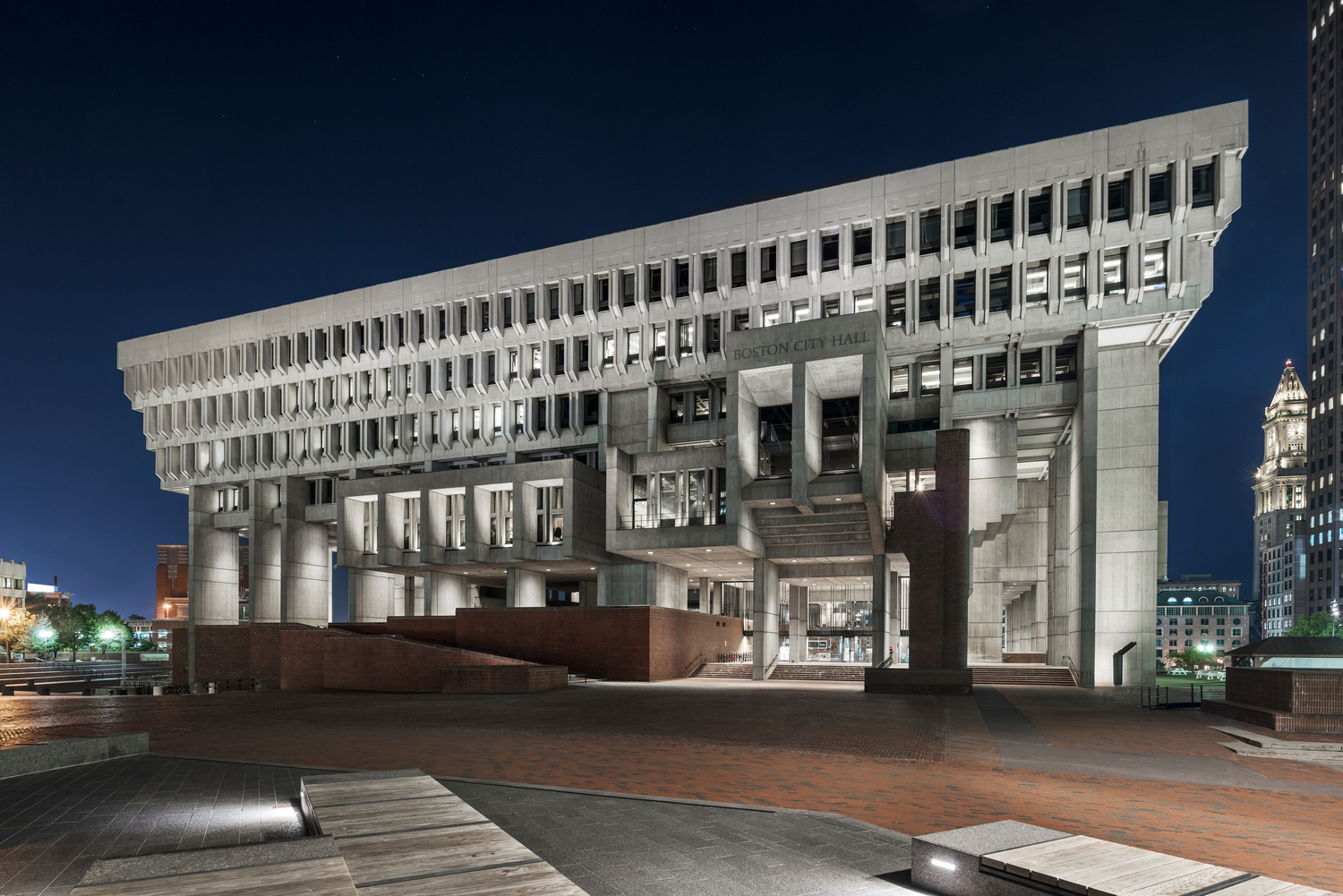 Boston City Hall Featured in Dezeen
"The project was to create a more inviting and efficient public realm by accentuating its significant features and adapting the structure to changing programs." Dezeen Magazine recently featured the Boston City Hall renovation, our lighting project with architecture firm Utile.
LED technology was implemented throughout, providing color-changing flexibility while also helping to meet the city's sustainability goals. The new scheme removes the unsightly flood lights that were added to the building over the years to make Boston City Hall a more vibrant, safe, and welcoming space at the city's civic heart.