The latest from Lam and our community.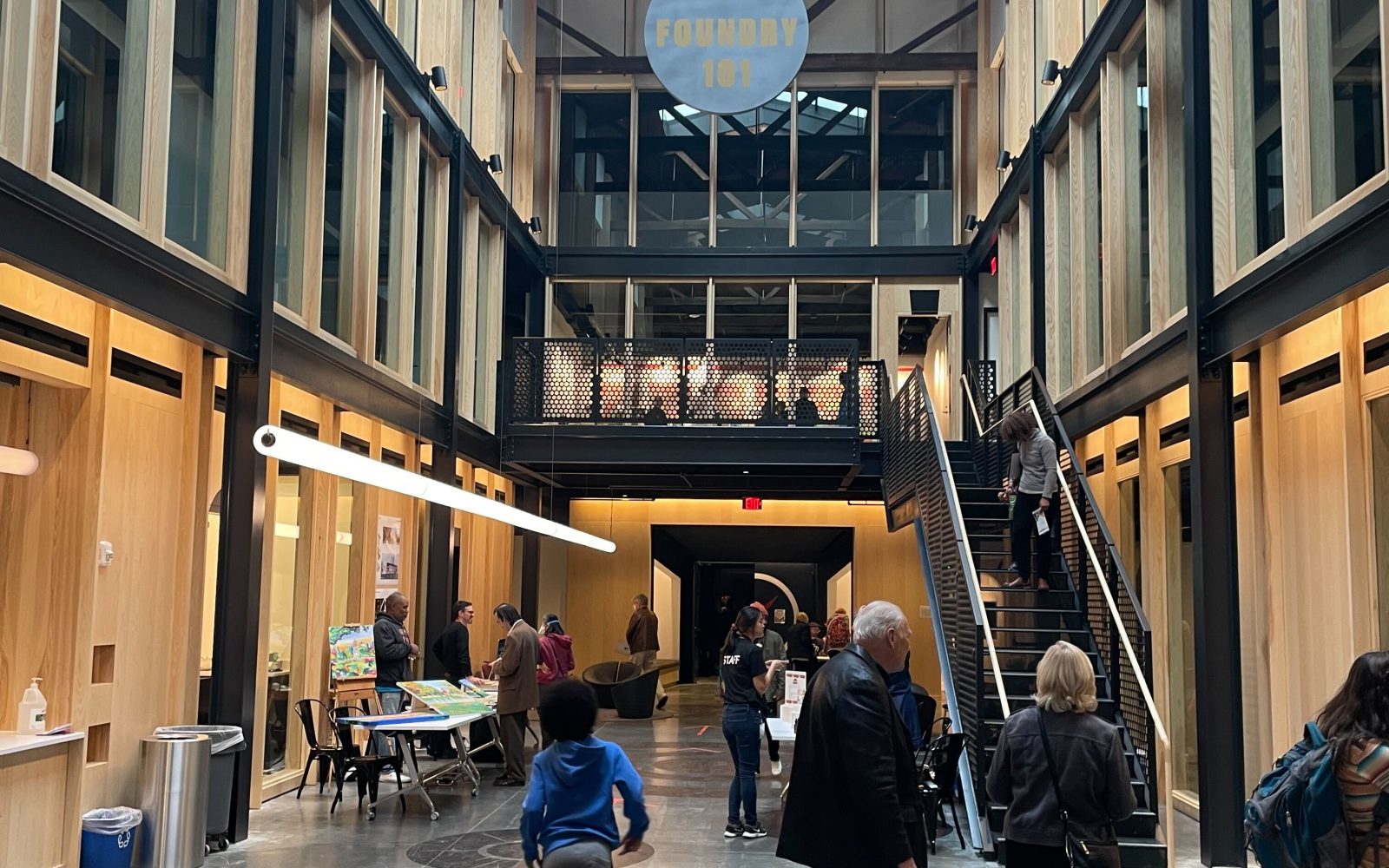 20 October, 2022
The Foundry Opens its Doors
The Foundry, a new makerspace for artistic learning and collaboration, has opened in Kendall Square's Innovation District. The 50,000 square-foot, $46 million public space occupies a 132-year-old building that was re-designed by architecture group CambridgeSeven, with lighting design by Lam Partners. Click here to read more about the opening.