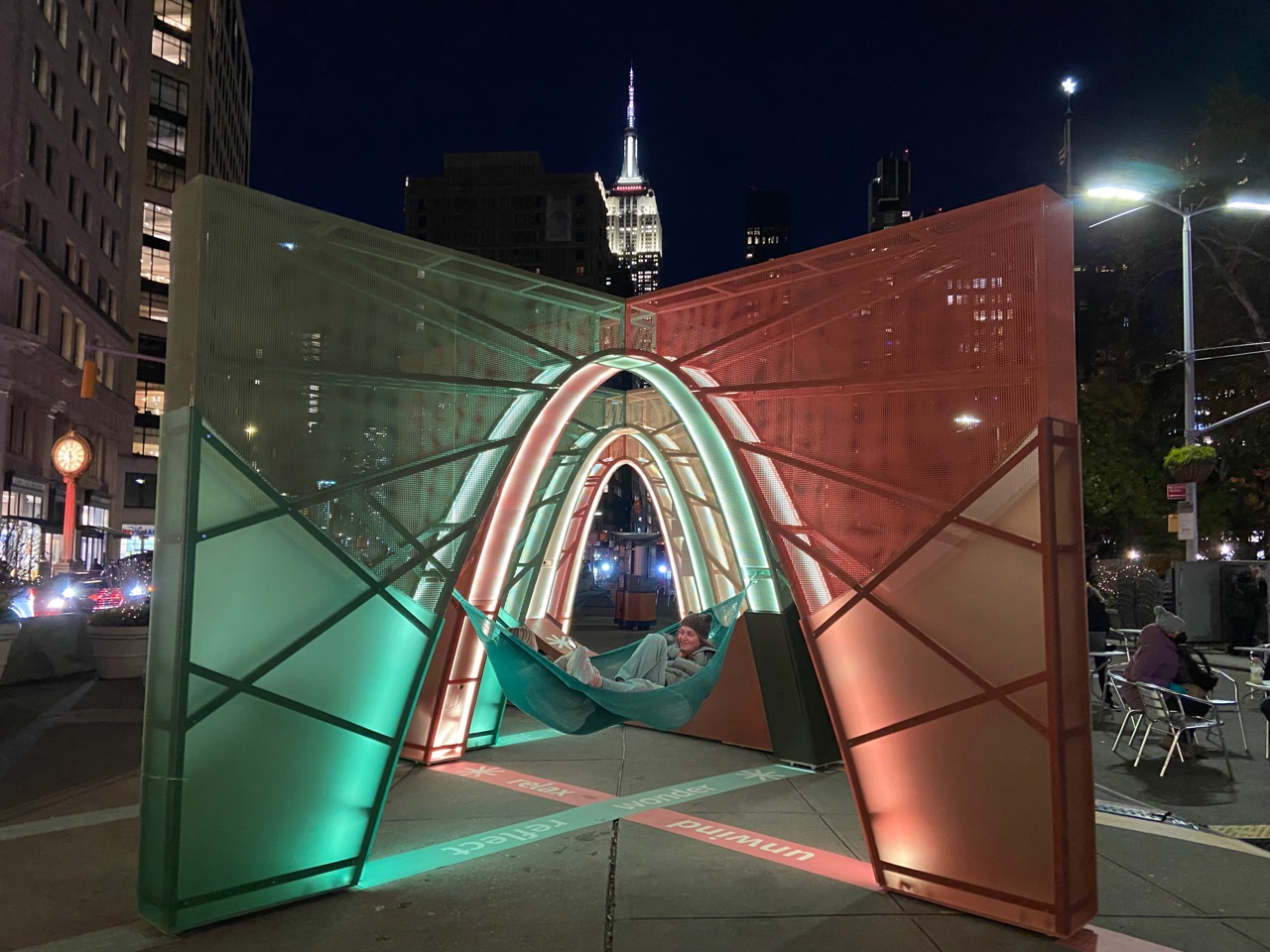 Interwoven: Flatiron Holiday Installation
---
---
Atelier Cho Thompson
Indistinguishable from Magic
Smart Department
Van Alen Institute
---
---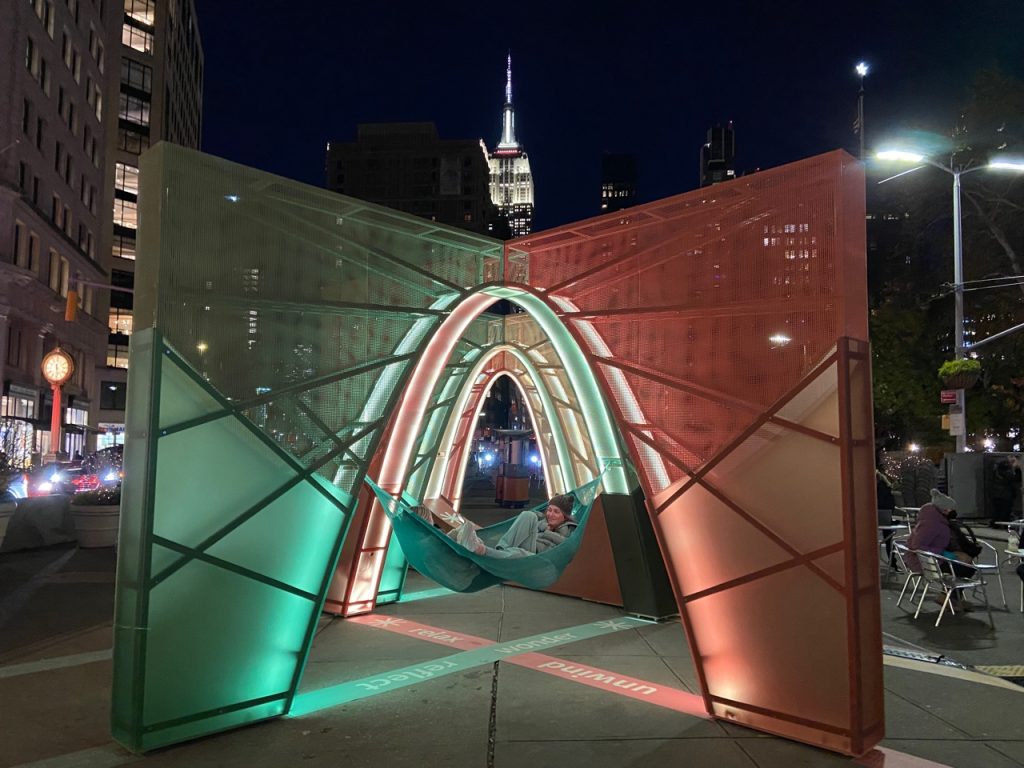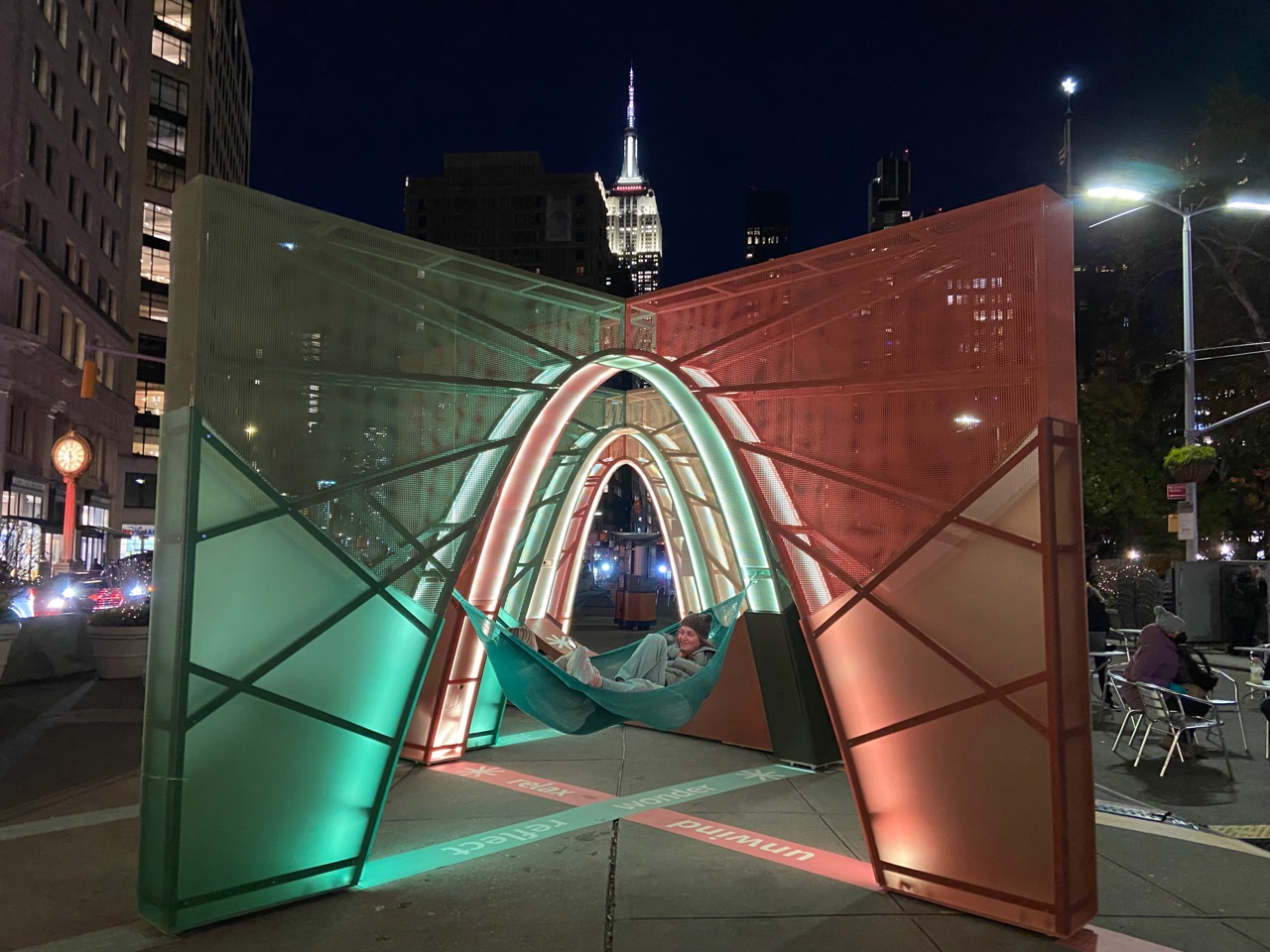 Lit parabolic arches become a welcoming, inclusive, dynamic architectural installation for public space.
Lam Labs collaborated with the award-winning design firm, Atelier Cho Thompson, selected as the winner of the prestigious Van Alen Holiday Installation competition for the Flatiron Plaza in New York City. The project was led by the first all-female team and the first to focus on community engagement and representation. The installation tells the stories of underserved young people from NYC and expresses the beauty of interweaving a diversity of voices after a year of isolation. This will be a destination for visitors in the Flatiron district during the 2021-2022 holiday season and will become a beacon for the area.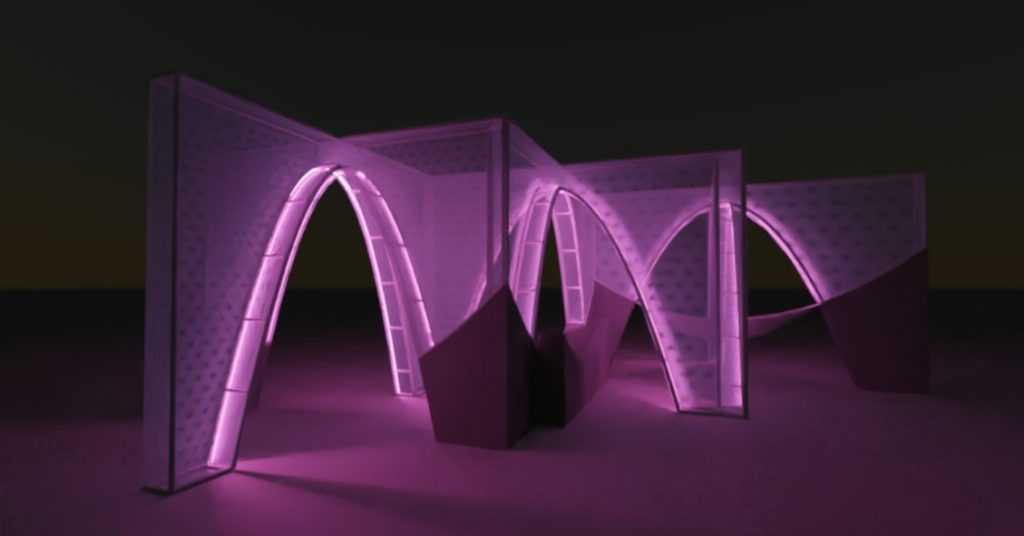 The installation, entitled Interwoven, is a welcoming, inclusive, dynamic architectural installation for public space. The interactive structure invites participation from visitors and responds to their input with lighting & sound effects. After a year of isolation, the project celebrates the importance of intersecting with our community in a shared civic space. Inspired by the geometry of the intersections that form our city, this project is formed by crossing volumes whose intersections offer structural integrity and dynamic geometry for wandering, discovery, and play. The winners in the past have created sculptural, artistic objects, but we have the ambitious agenda of creating something beautiful but also meaningful, seeking to give a voice to underrepresented people and to incorporate various languages in a celebration of our country's woven tapestry of cultures.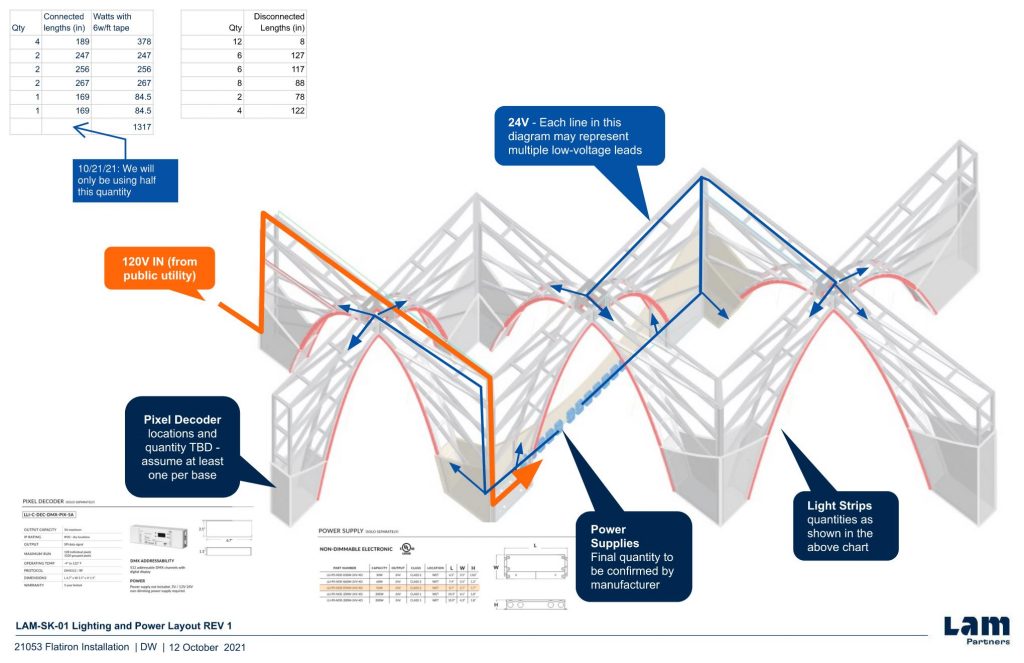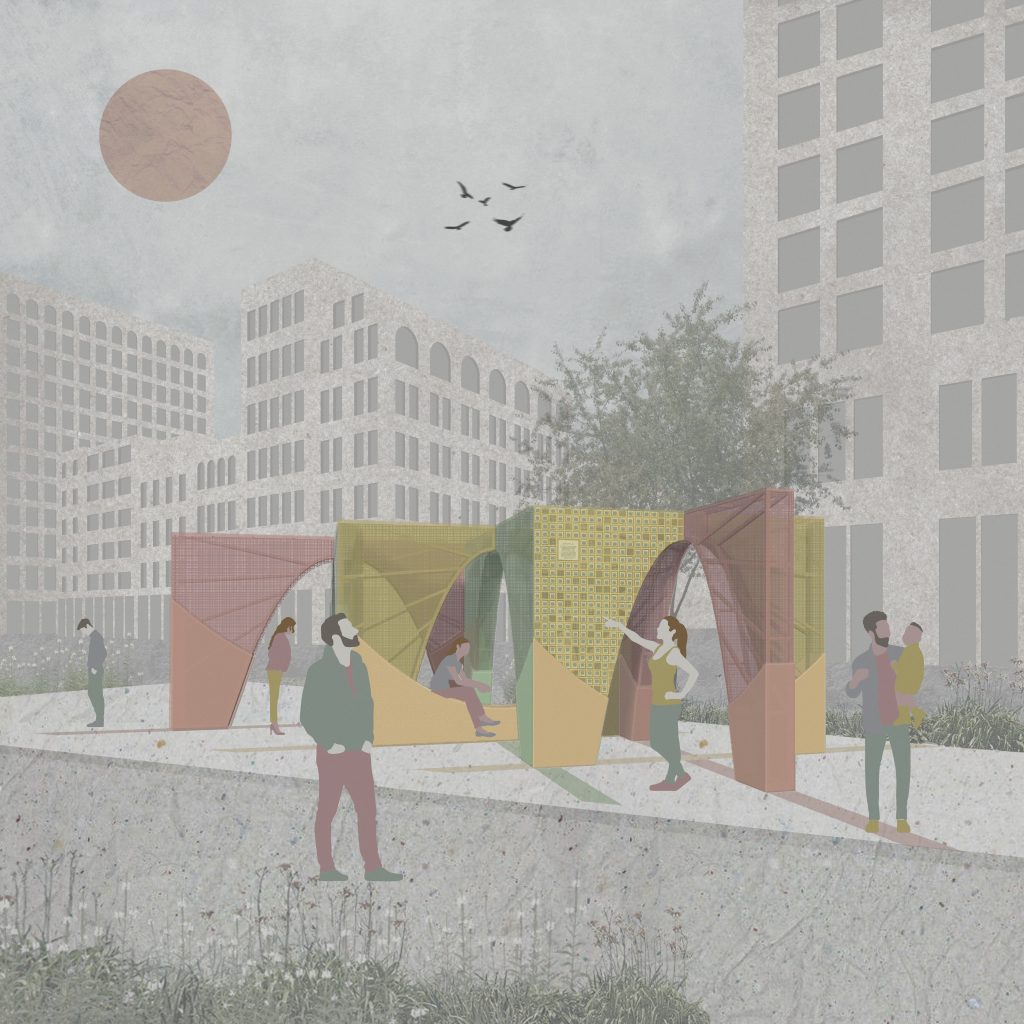 Associated Project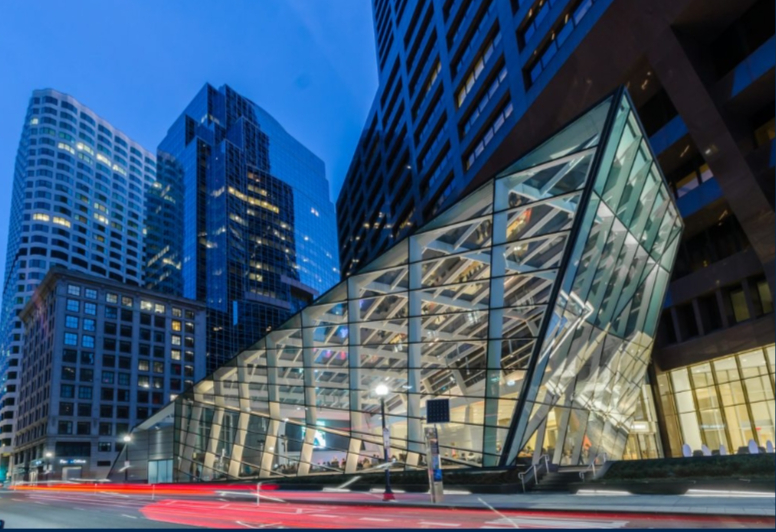 The Exchange at 100 Federal Street
---