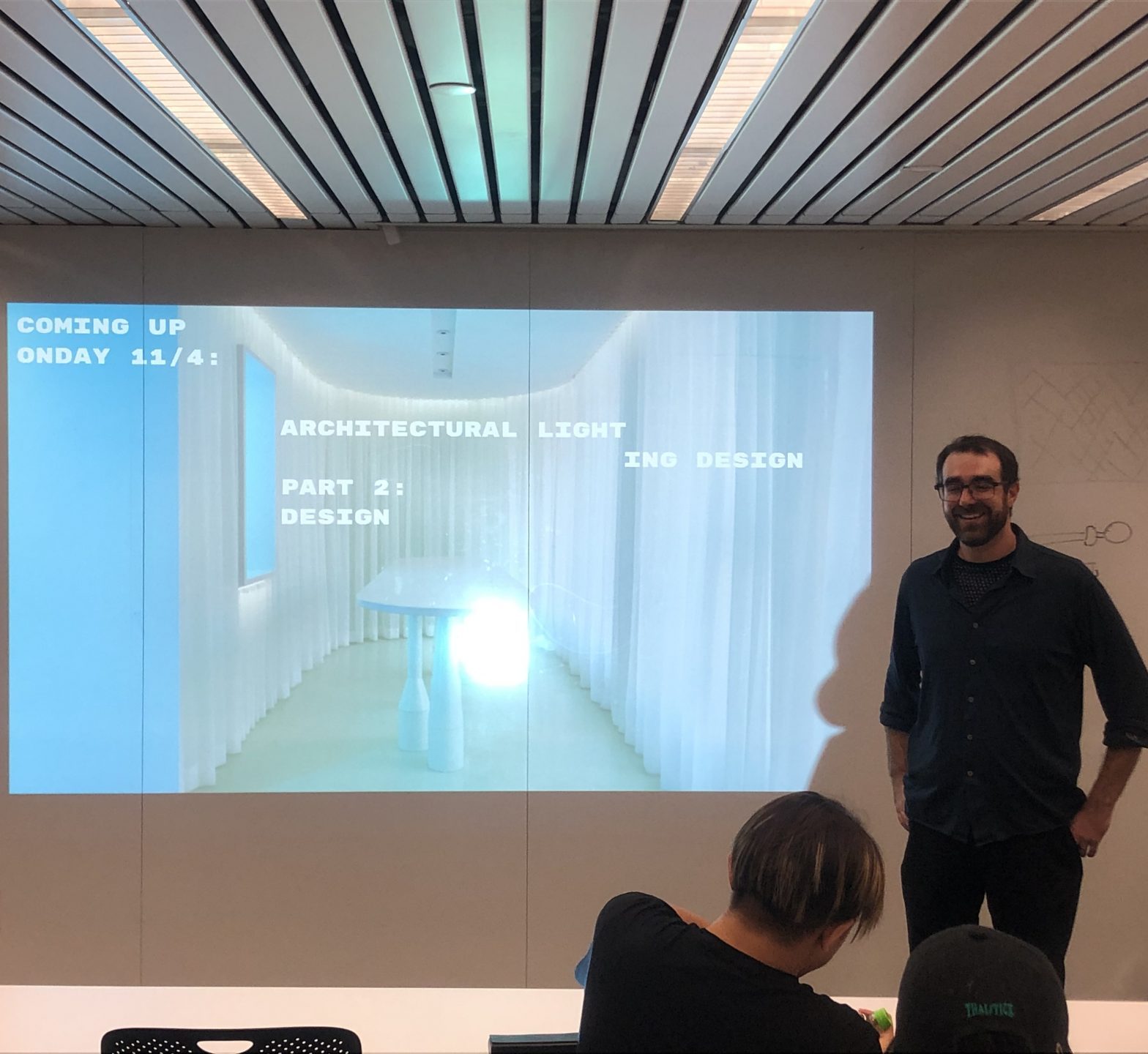 Lam Labs at the Harvard Graduate School of Design
11 November 2019
How architectural lighting can impact environmental systems and the study of human needs, comfort, performance…
Lam Labs, our research and development arm of Lam Partners, is continuing to make headway into increasing the conversation of ideas beyond the scope of design projects.
Recently, Lam Labs director Dan Weissman gave a series of guest lectures at Harvard University's Graduate School of Design on how architectural lighting can impact environmental systems and the study of human needs, comfort, performance, and sense of well-being in relation to the physical environments, both natural and man-made, that occur in and around buildings. This ongoing discussion about which environmental factors may be wisely utilized, controlled, and modified as an integral part of the architectural design, including lighting, is something that continues to evolve.
Lam Labs was founded on the idea that increasing research and discussion about lighting technologies, human perception of light, environmental variables, and energy use/efficiency can and will help to change the built environment. Make sure to check out more about Lam Labs and our ongoing initiatives in research and design here.