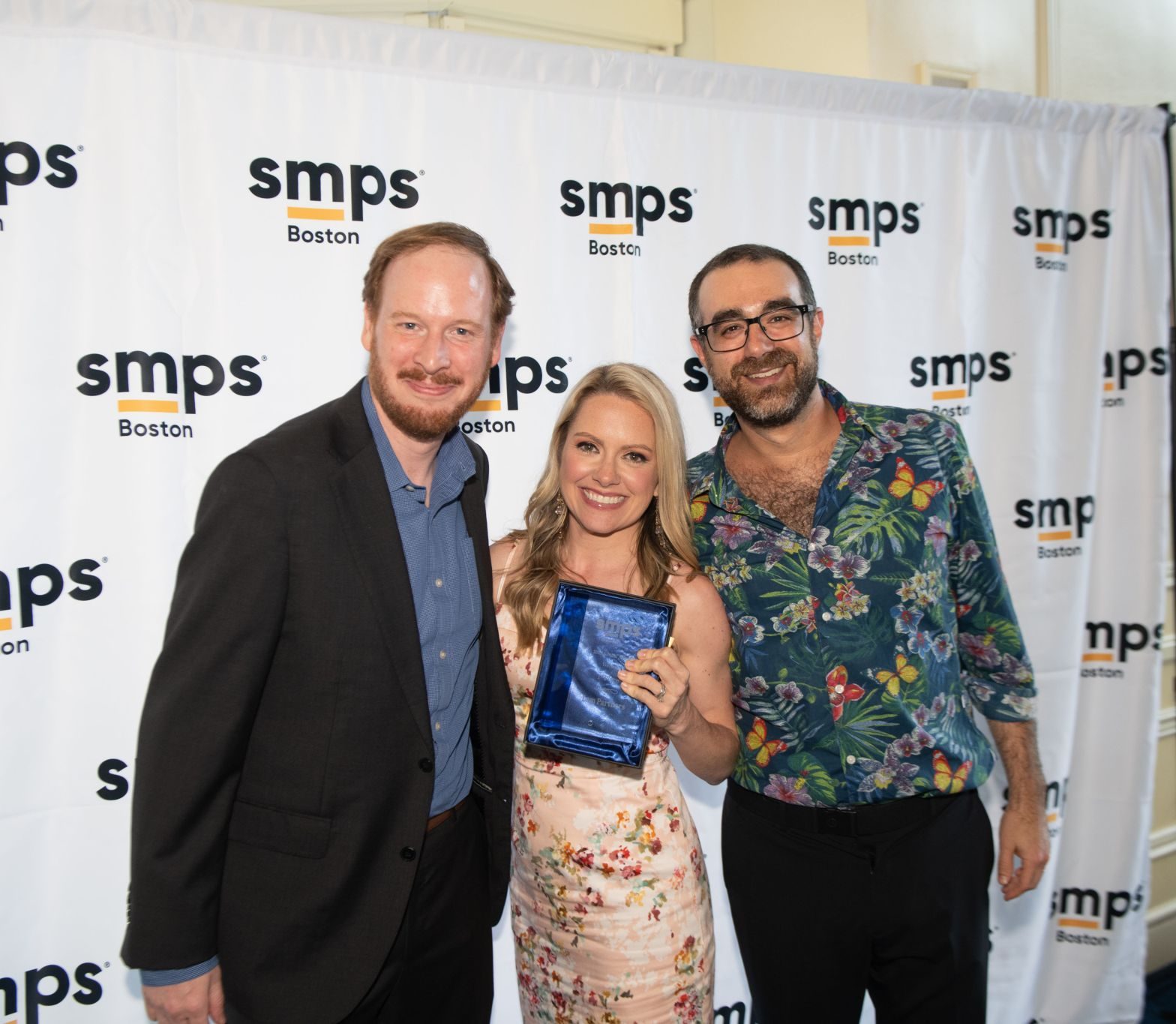 Lam Wins 2022 SMPS Boston MarComm Awards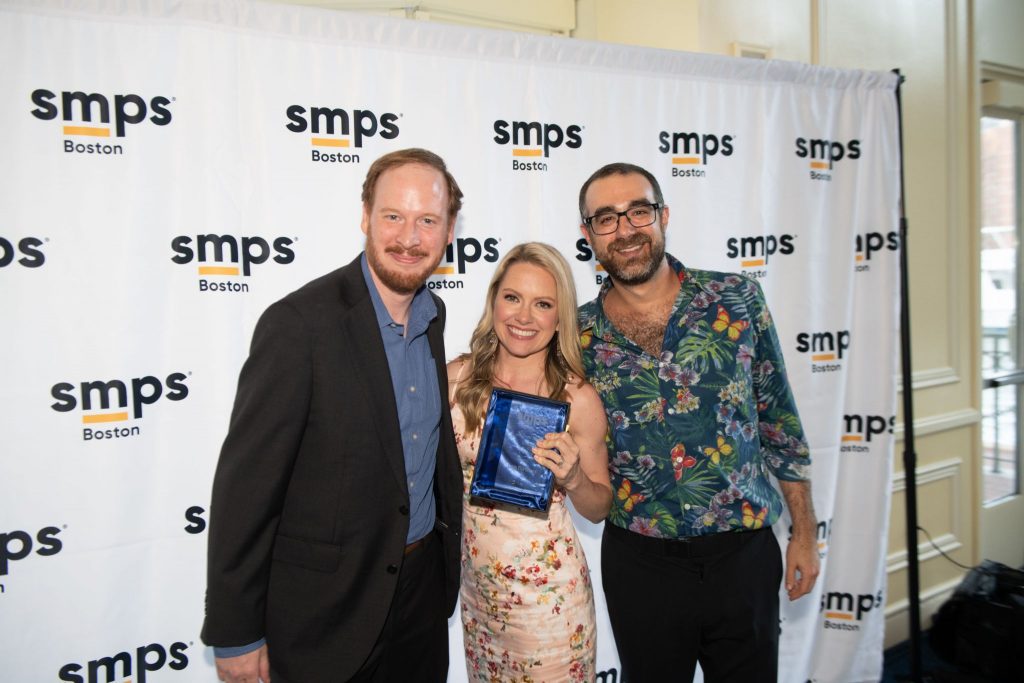 We were honored to receive three Marketing and Communications Awards at the 2022 SMPS (Society of Marketing Professional Services) Boston Awards Gala!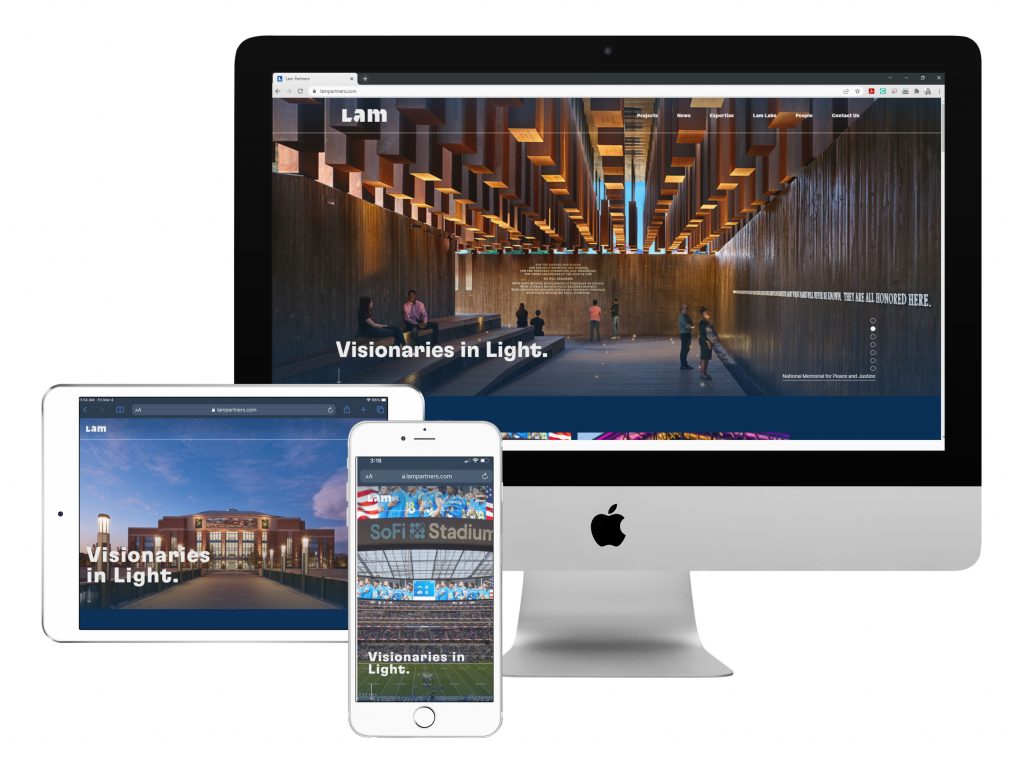 1st Place – Website
In the summer of 2020, in anticipation of our 60th anniversary year in 2021, Lam Partners began a rebranding initiative. Originally just seeking a branding refresh, we quickly realized our entire brand identity needed to be redesigned, which included a new visual identity for our website. Lam's original website was created in-house and did not accurately communicate the level of design excellence that we knew we could achieve in our portfolio.
The eight-month process included four months of UX/wireframe visioning sessions including a discovery phase/website audit, two months of design, and two months of both content migration and new content entry. We identified goals, including increasing unique visitors per month and decreasing the visitor drop-off rate. To reach these goals we created a user-friendly, visually appealing site that current clients and prospective clients want to explore.
The new website, launched in summer of 2021, has more than lived up to our aspirations. The website seamlessly blends in new branding elements and delivers a website that reflects our design portfolio. The elements of this website work together to showcase our curiosity, our forward-thinking expertise, and our design excellence. Visitors are landing on the content they came for quick and potential clients are seeking out our portfolio on a more consistent basis.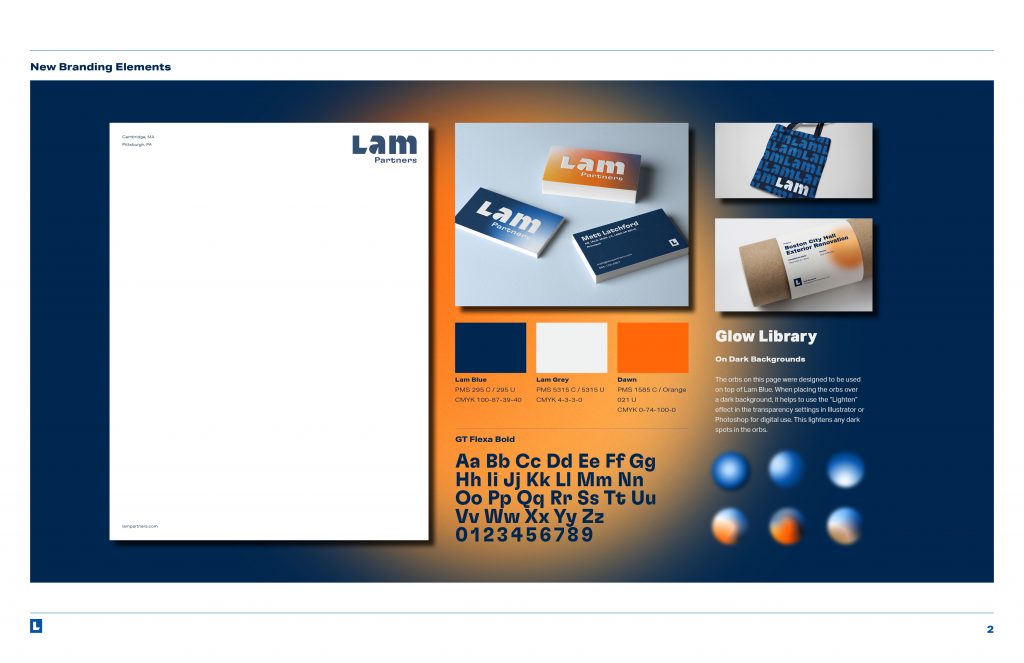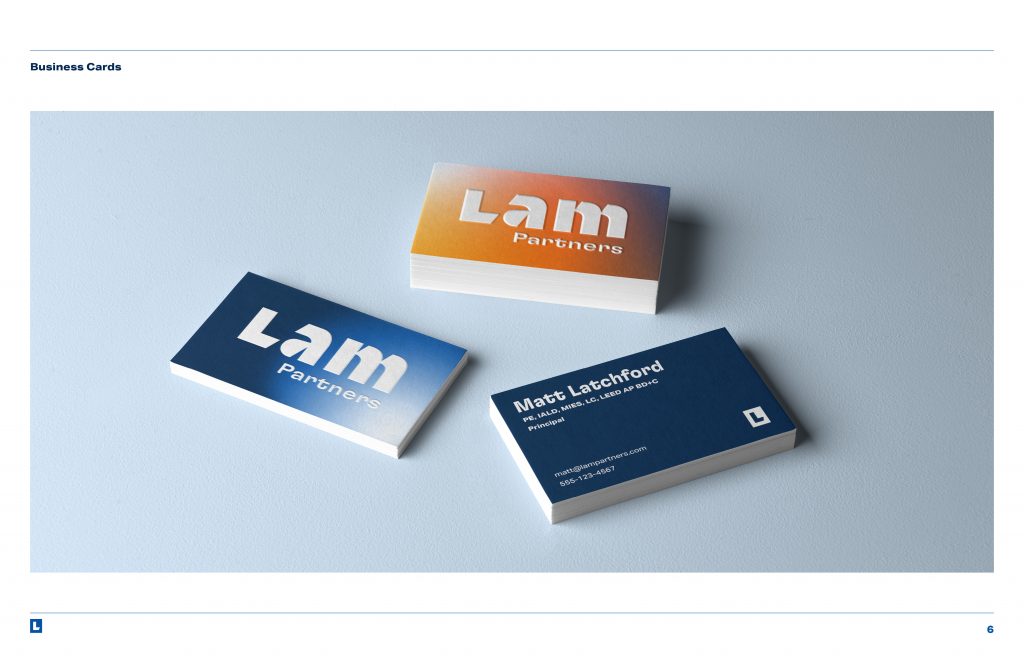 2nd Place – Corporate Identity
To celebrate our 60th anniversary, Lam Partners determined it was time to create a new brand that reflected our work, vision, and focus on the future. What started as a simple brand refresh quickly turned into a creative collaboration towards developing brand tools, defining Lam's identity and unified vision, branded messaging and collateral, and helping Lam show up consistently in every experience and conversation.
Through stakeholder interviews, and workshops, we were able to craft key learnings about how we stand out in market research, and a competitive analysis highlighted our unique talents. The result was more than just a logo; we developed brand guidelines that became a storytelling narrative that sparked emotional connection on each page.
Vision Statement
Lam Partners' new vision statement, "Lam Partners leads the lighting design industry, partnering with like-minded visionaries in architecture, enhancing quality of life through the detail in our craft" indicates our goals and where we are headed.
Logo and design
The anatomy of the Lam logo began as a stencil font, inspired by a standard practice in architecture schools, and then was customized. The Lam logo serves as the foundation to a dynamic, flexible visual system. It finds a visual language for light and mimics how light behaves in a space.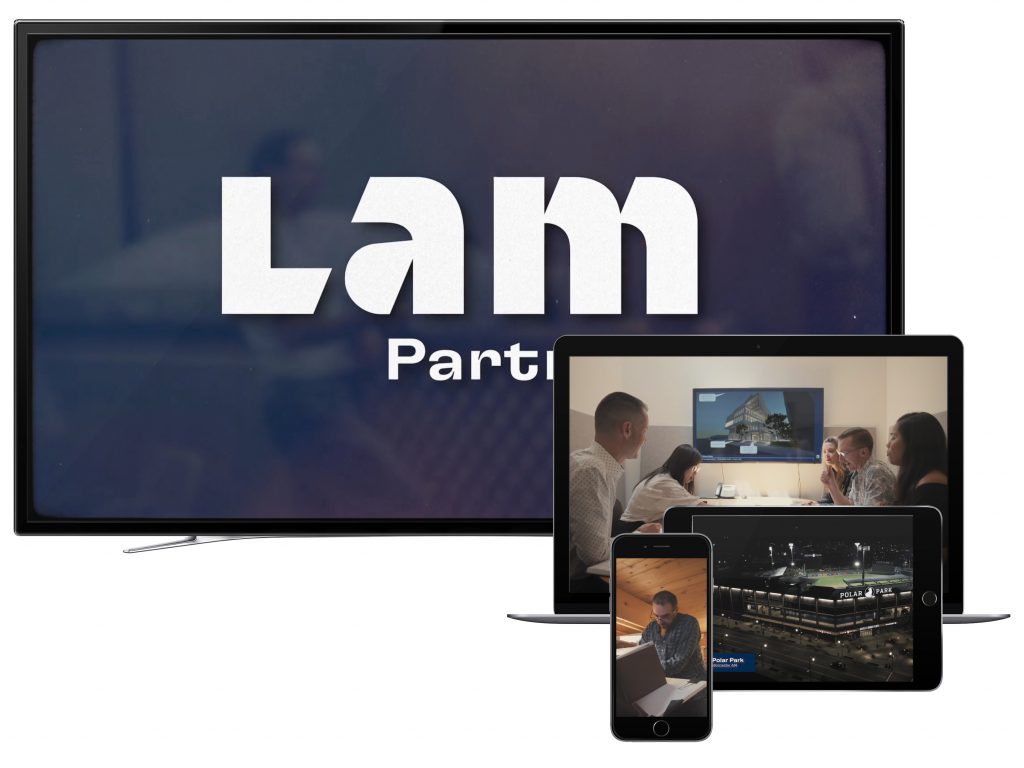 2nd Place – Video
After creating new branding materials and a new website, the final piece of our branding initiative was to create a produced video that helps to answer the question "Who is Lam Partners?" After 60 years of many different generations of Lam, we wanted to capture the answer to this question in a meaningful, visual way.
The six-month process employed a number of strategies, including sit-down interviews with principals and staff of both office locations, old Lam Partners images and video footage, still captures by our videographer of several high-profile projects, and perhaps most excitingly, amazing drone footage of a few selected projects that really helped to capture the overall lighting design. While our main goal for this project was to further increase brand awareness of the new generation of Lam Partners, we also wanted employees to have an asset they could be proud of and want to show others.
The "We Are Lam Partners" video was launched in early winter 2022 and has more than lived up to our aspirations. The video is a great addition to our website and portfolio, and we've received great feedback on how well it showcases our curiosity, our forward-thinking staff and expertise, and our design excellence.
---
Related News