Light Up the City – Brighter Boston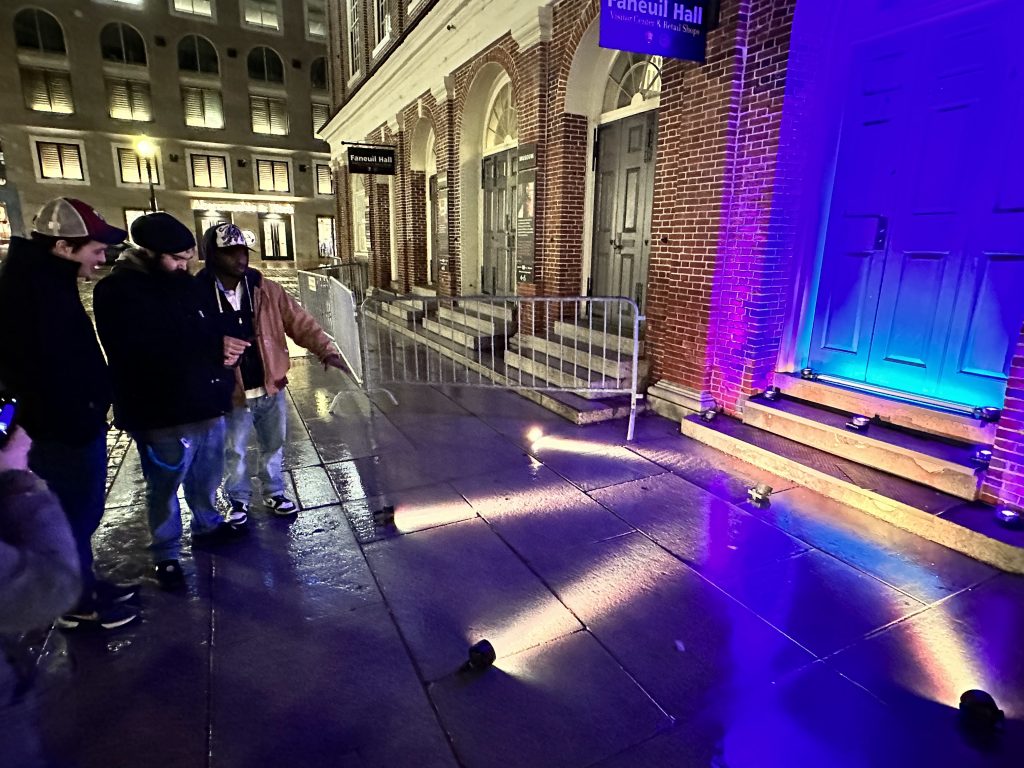 In March of this year, we held our "Light Up the City" event with the wonderful interns of Brighter Boston, an organization that guides youth in the greater Boston area. The aim of Brighter Boston is to help historically excluded young adults to discover meaningful work, through life-changing professional internships in the event production industry.They are encouraged to express themselves creatively and become a part of the arts community.
This event was part of Brighter Boston's "AwesomeStuff" career exploration program, intended to open the minds of these wonderful youths to various architectural lighting opportunities that they might not see on a daily basis. Each team was asked to conceptualize, mock up, install, and deliver a complete, site-specific architectural lighting design installation in a single evening. There was a blend of Brighter Boston interns with seasoned architectural lighting designers to further the educational and mentoring aspect of the event. This year's site was the historic Faneuil Hall Marketplace and Quincy Marketplace.
Each respective team thoughtfully considered composition, balance, beam distribution, color, and intensity – all integral parts of an architectural lighting design. Cases of RGBW color changing capable wireless lights were provided, and as evident in the photos, fully utilized through experimentation. There was so much reciprocal energy and delightful conversation through seeing everyone's work being presented and shared.
Special thanks to the City of Boston Mayor's office for allowing the interns to use the famed Faneuil Hall Marketplace and Quincy Marketplace as that evening's playground. This project was made possible in collaboration with the wonderful folks at Available Light, Lytei, and Retonica. Thanks to our swag bag sponsors Apex Lighting Solutions, Boston Light Source, Omnilite, and Reflex.
---
Related News