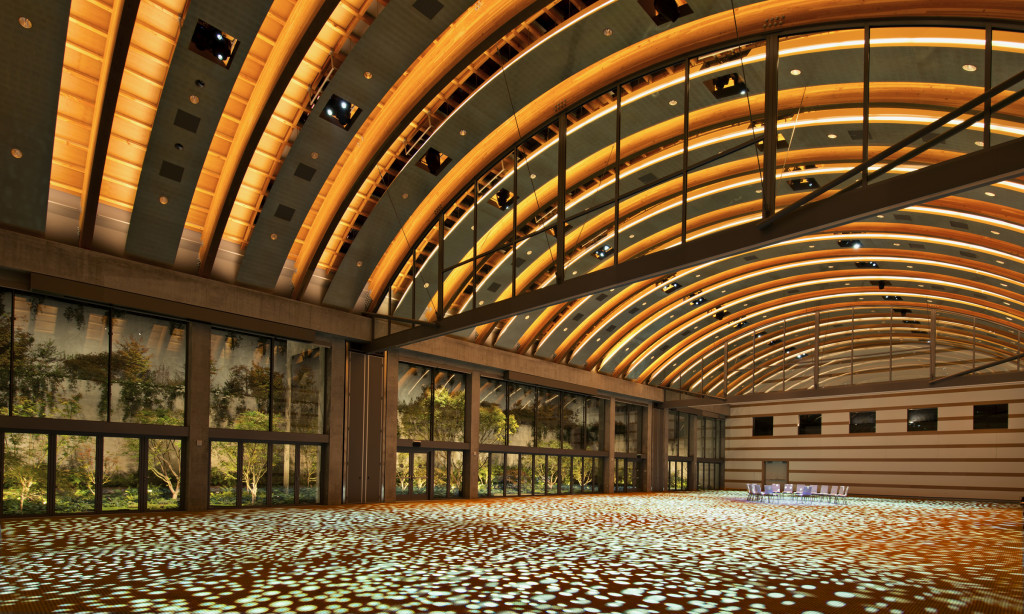 The latest from Lam and our community.
All Awards Lam Labs Lam in the News People Press Professional Engagement Project Spotlight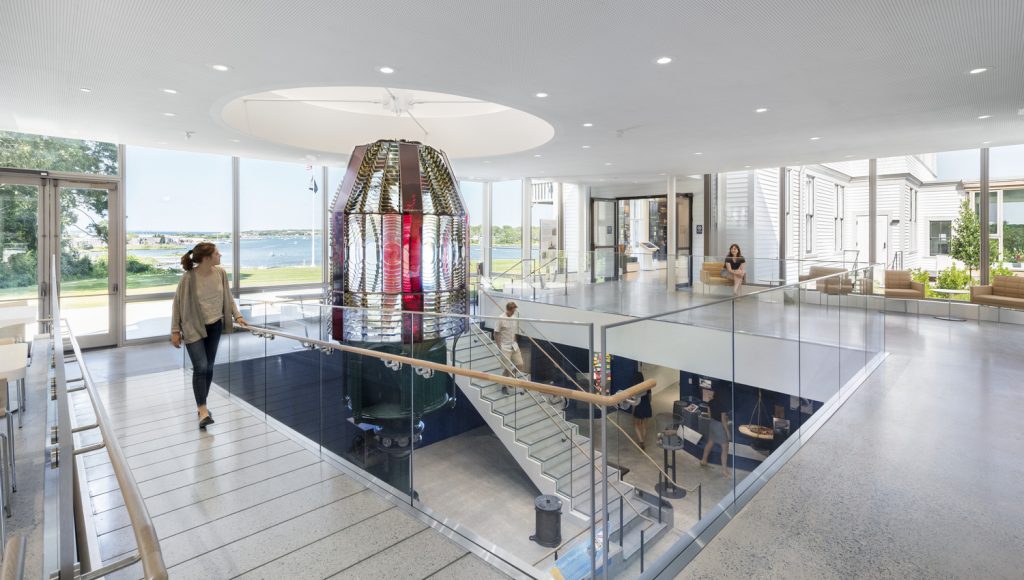 The lighthouse is so Awesome
10 November 2021
Here's some content about the lighthouse and here's a hyperlink
---
Boston "Lift-Off" Event
20 October 2021
Lam Partners was honored to sign our name on the illuminated "R", part of the new sign at the Pru! The "lift-off" event was held in conjunction with the announcement of the new observatory at the Prudential Center in downtown Boston, View Boston. The observatory will encompass the top three floors of the Prudential Tower and will include immersive experiential exhibits and bistro on the 50th floor, an indoor/outdoor cocktail lounge and 360-degree outdoor viewing deck on the 51st floor, and a double-height (24-foot) indoor viewing space on the 52nd floor. We are proud to be the lighting designers for the new space and can't wait to check it out when it opens in 2023.
---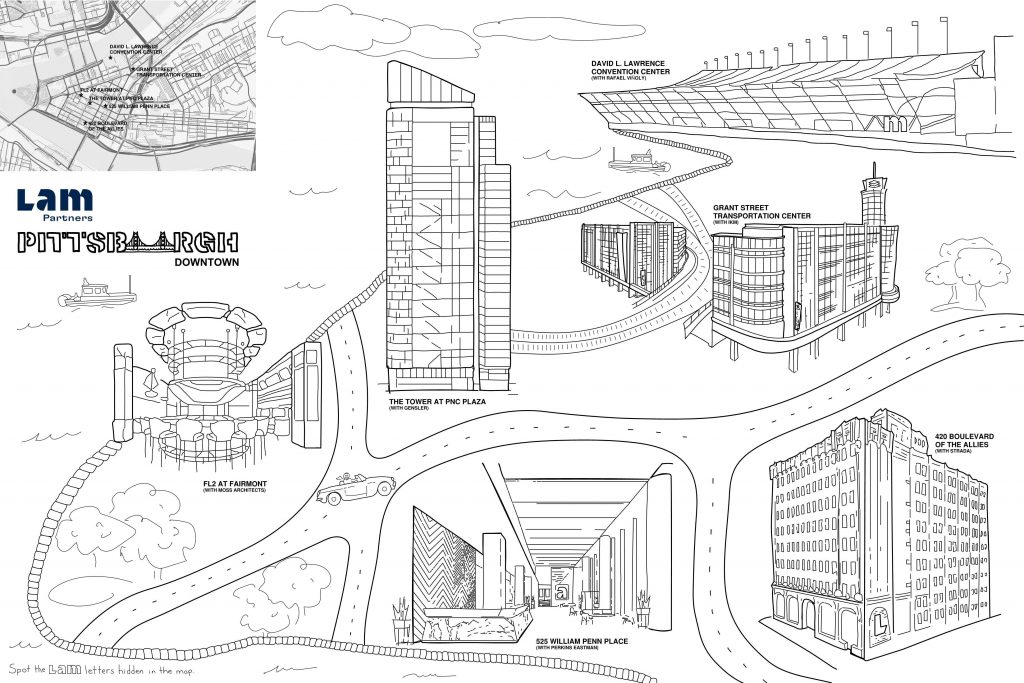 View Pittsburgh Walking Tour Maps
20 October 2021
Lam Partners is continuing the yearly roll-out of our walking tour maps with a new addition – Pittsburgh! Featuring some of our favorite architectural projects we've worked on in Steel City, these maps can also be used as a coloring activity for kids and adults alike. Email us if you'd like your own Pittsburgh or Boston City Map!
---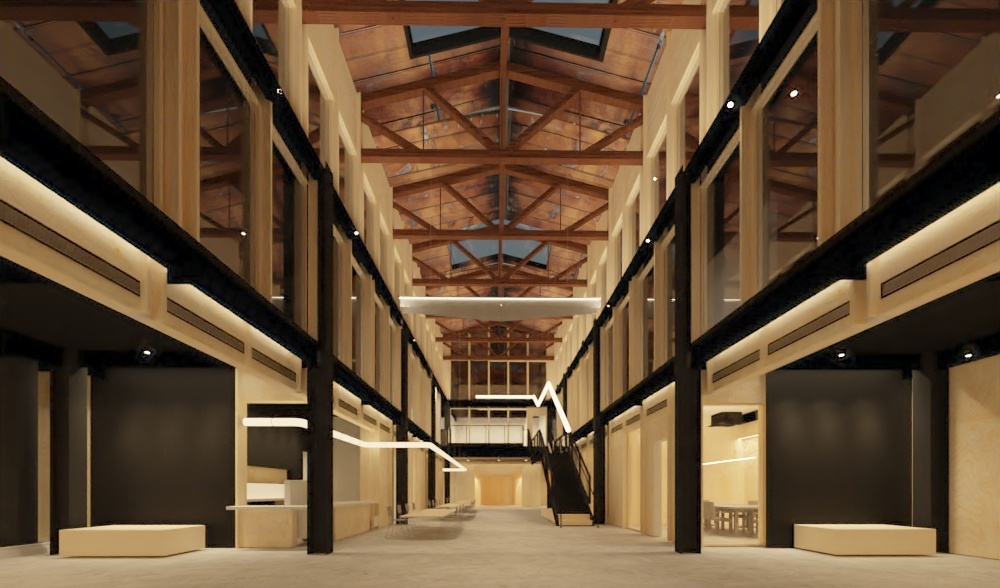 Coming Soon: The Foundry Building
20 October 2021
We are excited to see the active construction on The Foundry building at the intersection of the Kendall Square Innovation District and the East Cambridge neighborhood. The renovated 19th-century industrial structure will provide space and programs for the visual and performing arts, entrepreneurship, technology, and workforce education within its historic, industrial setting. The Foundry will also help facilitate access for residents, especially underrepresented communities and adjacent neighborhoods, to the dynamic working and learning environment of Kendall Square.
---