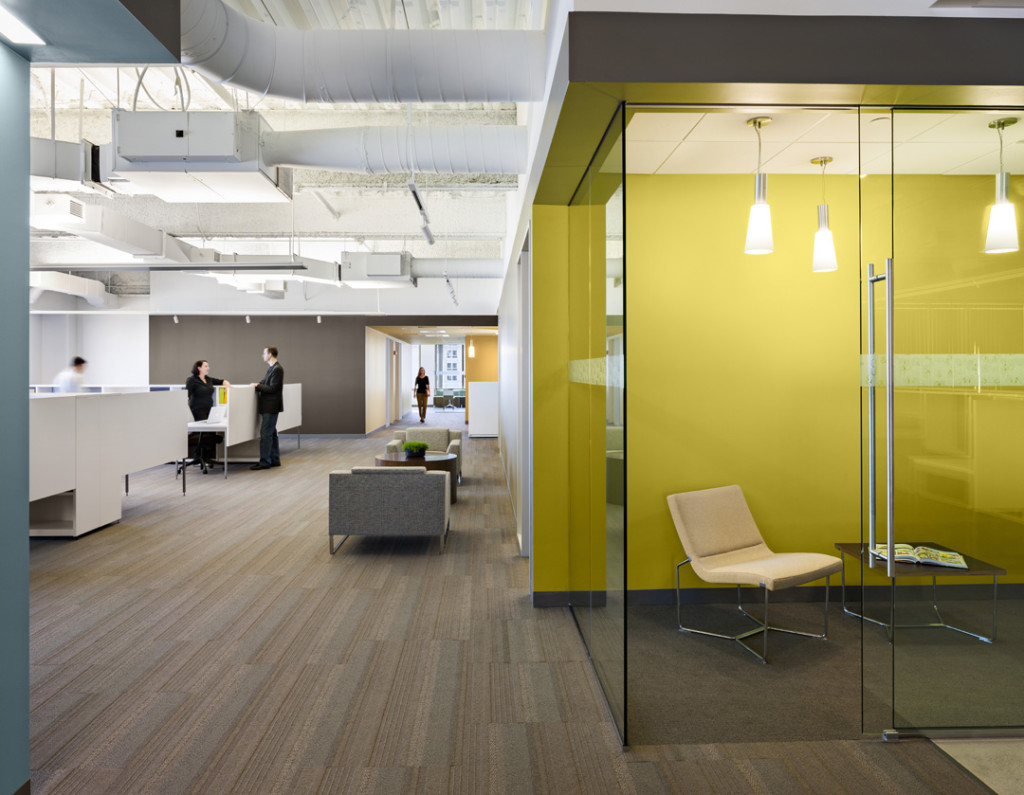 allen & gerritsen Offices at Seaport East
---
---
---
---
---
---
Boston-area advertising agency allen & gerritsen relocated from Watertown to the Seaport District along the Boston Harbor (also known as the Innovation District), seeking an inspired, informal and non-traditional setting for collaboration and creativity.

The open concept of the 7th floor offers dramatic views of the Boston Harbor to all members of staff, while additional spaces are provided to allow for small or private meetings. In addition to the large commons area and main conference room, other spaces include additional conference rooms clad in whiteboards, a media viewing room, small meeting nooks suitable for one or two people, and private telephone rooms. The openness of the workspace encourages collaboration and nurtures diverse work styles. The cool tones of the office and its white furnishings are accented with dark wood and surprising infusions of bright chartreuse color, and the lighting adds warmth to this modern and striking office.

Exposed, high ceiling areas are indirectly lighted with concealed coves to maximize uniformity and brightness perception. Colored accent walls are washed with light from lensed linear fluorescent downlights, creating luminous backdrops throughout the floor plan. Public gathering areas, including the lobby and the café, have 'lights on a string', suspended as the client's metaphor of brilliant 'ideas' overhead. The combination of glare-free ambient lighting and selective decorative lighting pieces was achieved on a very tight project budget.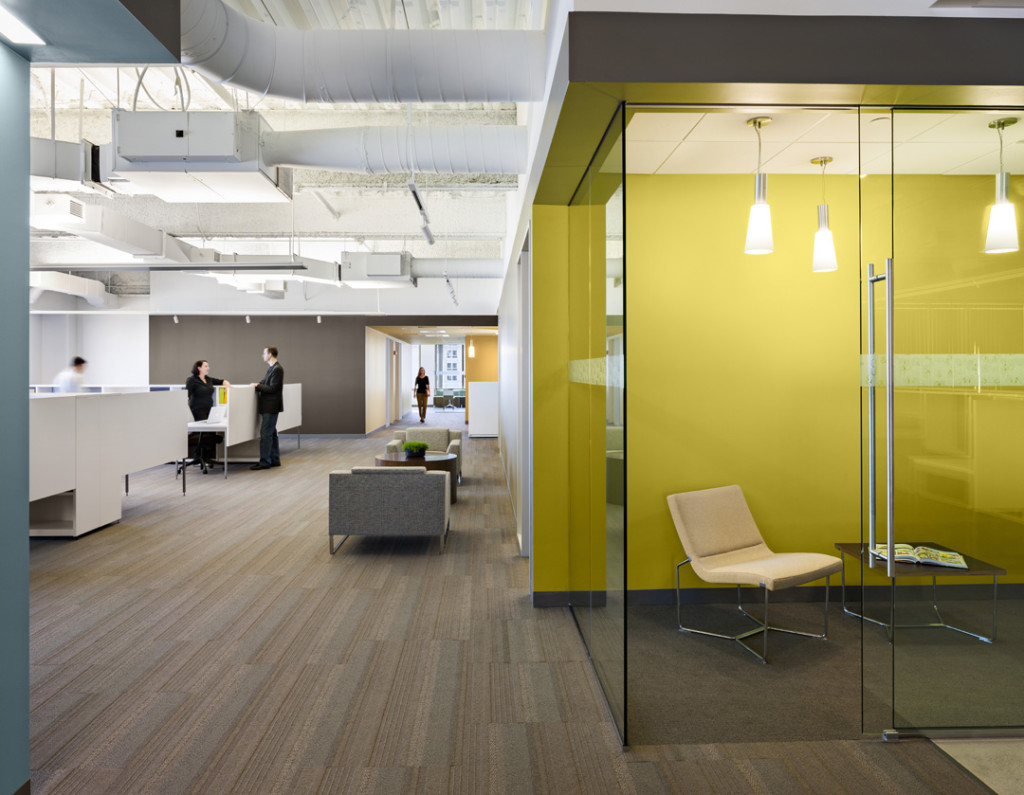 ---
Related Projects