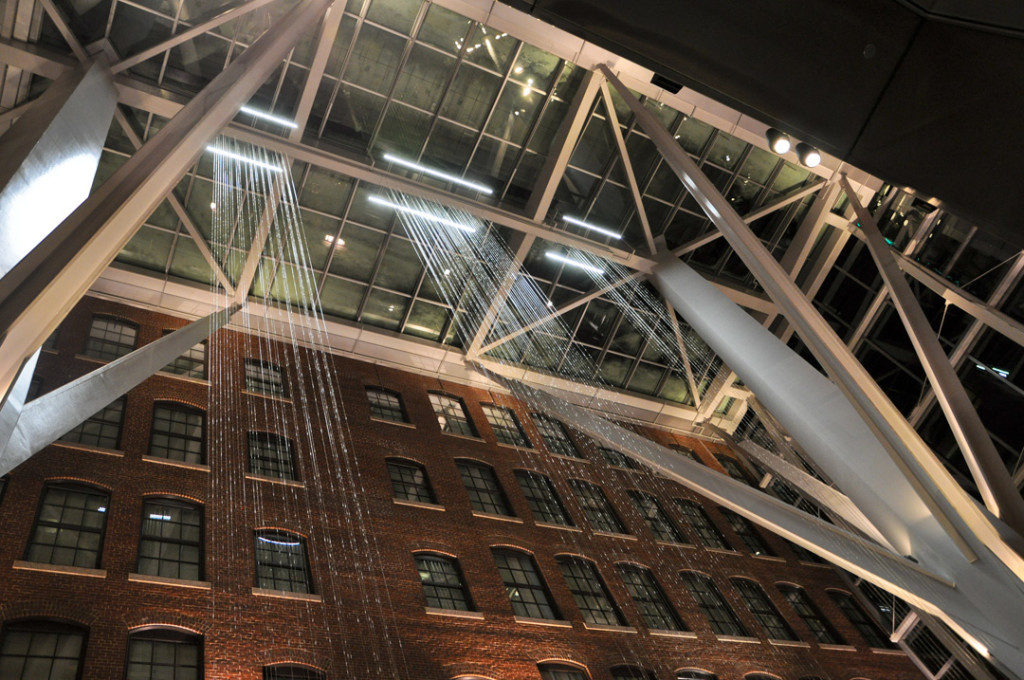 Atlantic Wharf
---
---
---
---
CBT/Childs Bertman Tseckares Inc.
---
---
The Atlantic Wharf project is situated on a prime site in Boston, bordering the Rose Kennedy Greenway and the Boston Harbor, with frontage on Congress Street (a major connector to the South Boston waterfront area). The core of this project involves the reuse and restoration of two historic brick buildings, the Tufts Building and the Russia Building, and preserves the character of the streetscape and the harbor edge.

One of the restored buildings forms a podium for a 31-story office tower that rises above it. The second building has been renovated for 70-80 residential units. Historic lanterns on the residential building have been refurbished and re-lamped to maintain their original character. The alleyway between the two existing brick buildings has been transformed into a mid-block, glass-covered winter garden/atrium, and serves as the primary entry to the office tower. A special, 80-foot water 'drip curtain' feature in the atrium shimmers in the daylight, and is lit with grazing LED lights for sparkle at night. This mixed-use development also includes 30,000 of retail and public spaces, a 650-car parking garage, and a waterfront plaza as a public amenity.

Our scope of work involved complete lighting for all of the exterior and public spaces in the project. The lighting design included typical tenant interiors and corridors, 1st and 2nd floor mixed-use areas, common lobbies and elevator lobbies, a two-story "Town Common" space, exterior illumination of the lower historic brick façades, and a collaboration with the landscape architect to illuminate the waterfront plaza. Backlighting of the luminous glass penthouse high-rise cap and lighting for a 150-foot decorative 'spire' or needle mounted on the corner of the high-rise façade help to make this a striking addition to the Boston skyline.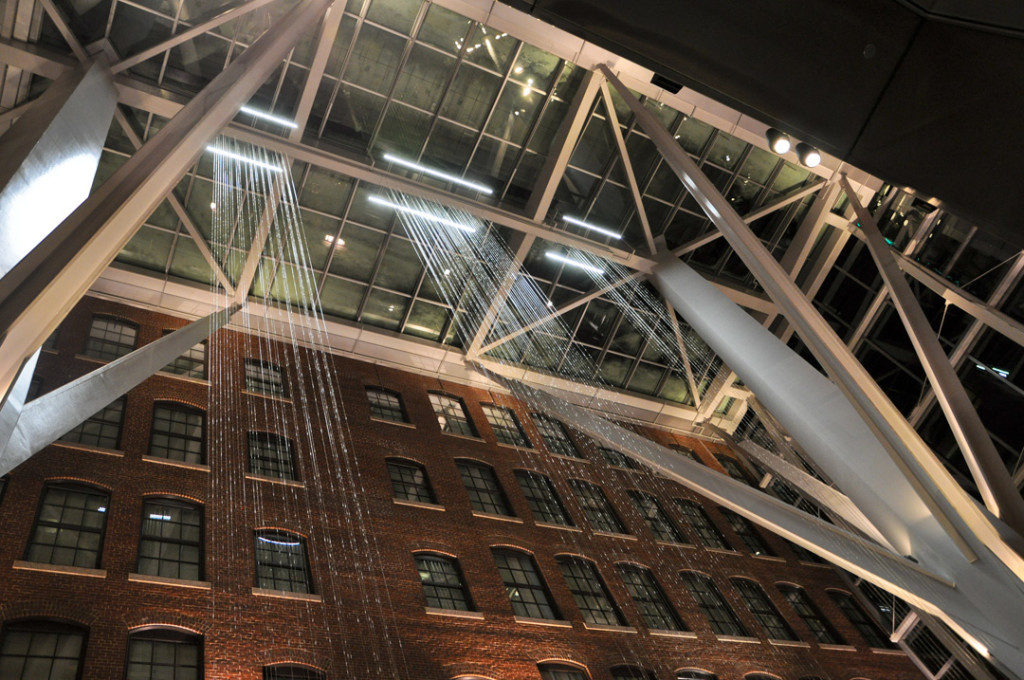 ---
Related Projects