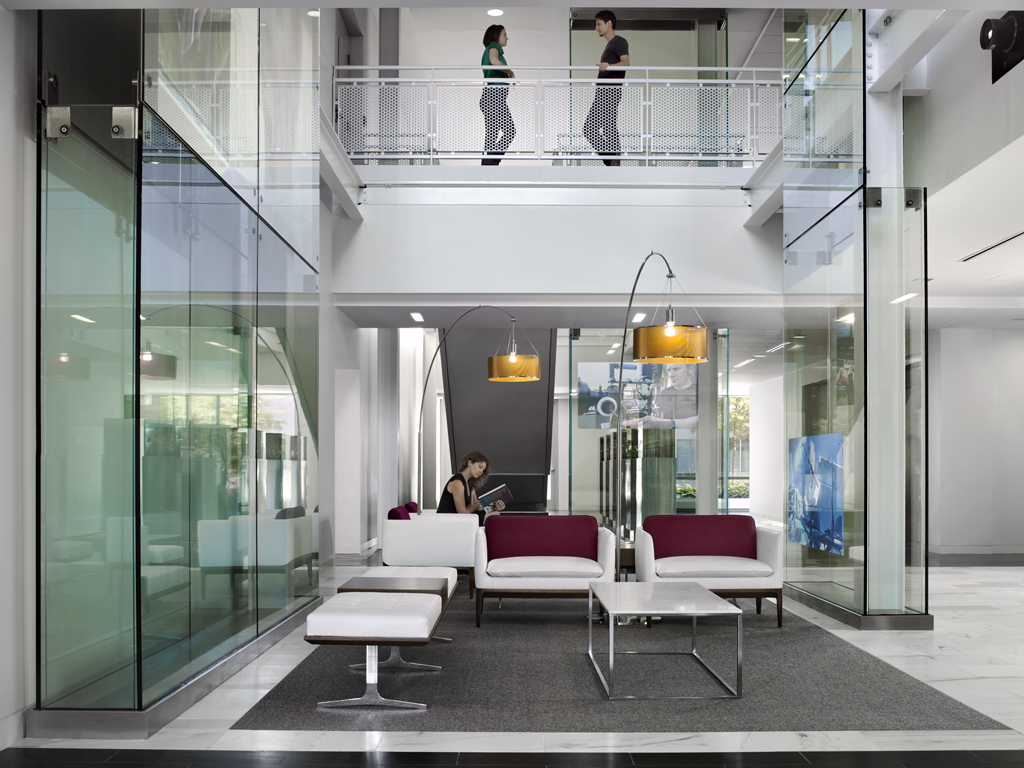 Avid
---
---
---
---
---
2011 IES New England Section Illumination Award
---
---
High-tech features in a 200,000-square-foot corporate headquarters reflect the work and accomplishments of this world-renowned media firm. The public/client experience begins at the lobby, where visitors are enthralled by video feeds projected onto two-story vitrines. Wallwashers highlight textural stone, while the knife-edge slot in the ceiling conceals halogen track accents for the desk.

Ambient light levels in the lobby were kept low to avoid conflict with projection; furniture lighting creates intimacy within the two-story volume.

Narrow lensed, flangeless fluorescent fixtures create a signature barcode effect in interior corridors. Smokey gray glass on the opposite wall multiplies the effect, while providing privacy to workers beyond.

The 'bar code' is deconstructed in intensely colored portals leading into semi-private conference space. Custom detail coordination ensured an uninterrupted glow wrapping the corners.

Furniture-integrated fluorescent fixtures are invisible in private offices, accentuating illuminated surfaces instead of visible hardware. In open offices, low partitions and nine-foot ceilings allowed fully indirect, glare-free lighting.

Light strips above fractured ceiling panels produce ambient glow; downlights, integrated with halogen accents in a custom channel, allow light-level adjustment.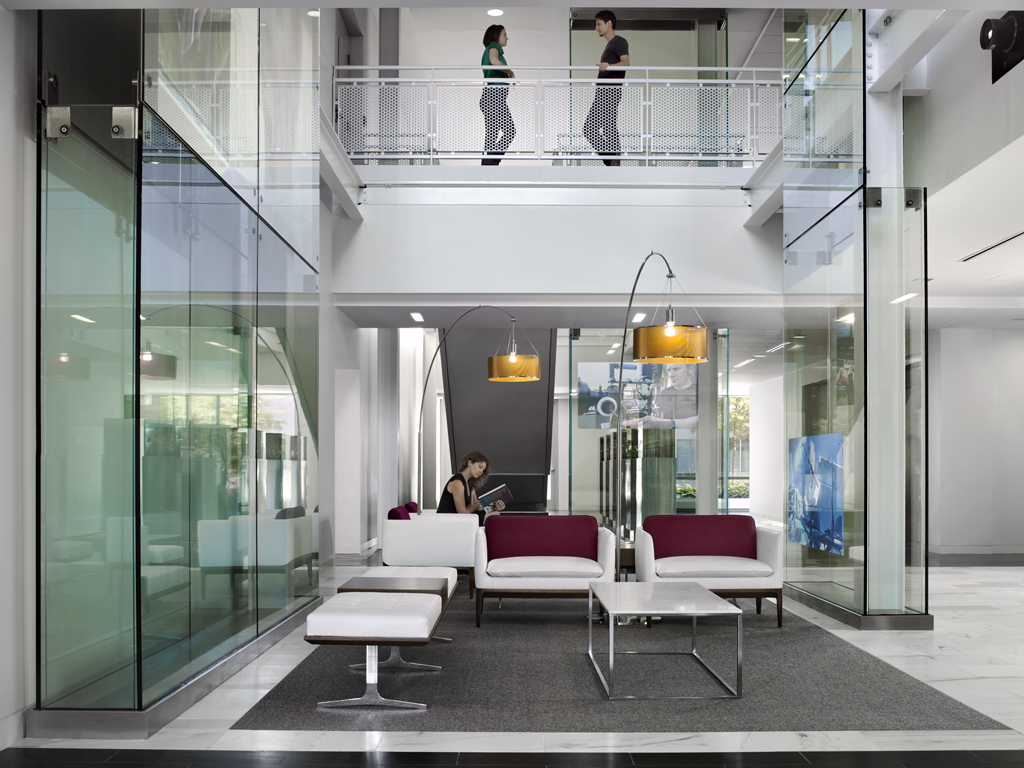 ---
Related Projects