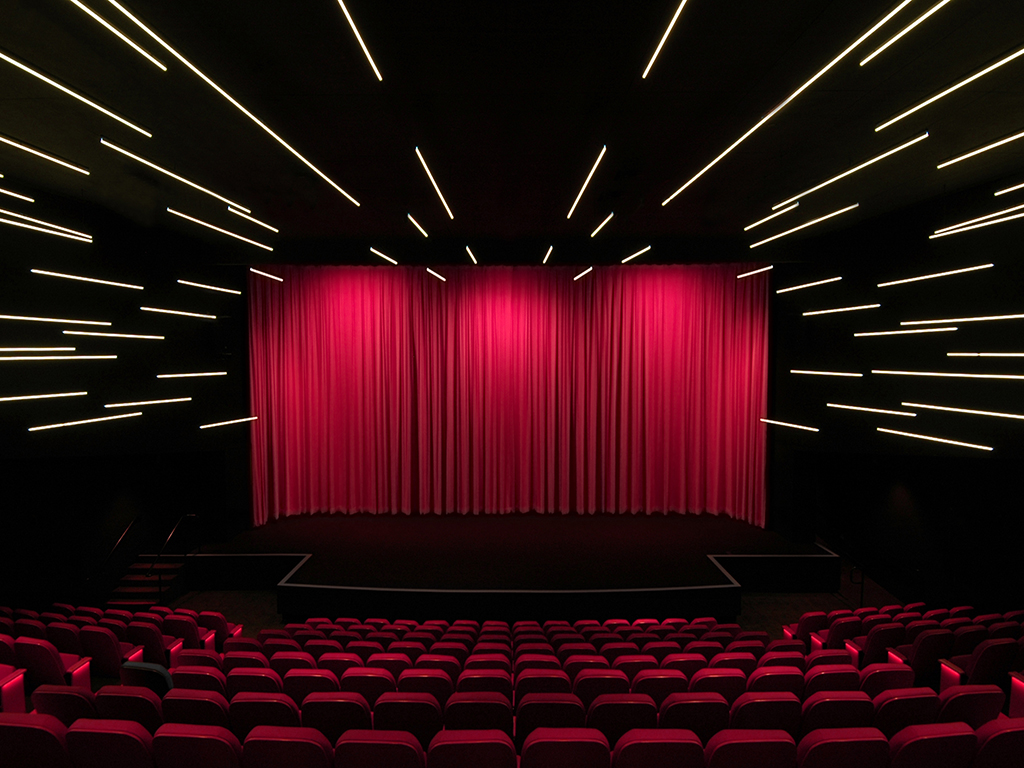 Billy Wilder Theater at the UCLA Hammer Museum
---
---
---
---
Michael Maltzan Architecture
---
2008 IALD Award of Merit
2008 IES Illumination Award of Merit
---
© Michael Maltzan Architecture
---
The 295-seat screening room for UCLA's Film and Television Archive, an unused shell since 1990, is now one of the world's most sophisticated cinematèques, equipped to project the full sweep of motion picture history in all original formats. With the majority of financial resources allocated to projection technology, lighting communicates a clear message with a minimal vocabulary: cinema is light projected through space and time.

To convey this message without resorting to cliché, a design generating a sense of movement and anticipation shapes the sequence of spaces. Light expresses the transition from the prosaic to the lyrical, the predictable to the unexpected, the static to the dynamic. The excitement and luxury of an old movie palace is reinterpreted with simple means and contemporary technology.

A portal from the corporeal world into one of imagination, the glass-encased ticket office uses a spare, economical vocabulary that heightens its presence from the courtyard and pulls focus through the lobby.

Foreshadowing the sense of movement of the theater's LED strips, the procession of partially recessed side-pin fluorescent tubes organizes the lobby, with reflected images appearing in the glass and extending outdoors.

The Theater's signature gesture employs white LEDs in diffuse acrylic rods, exploding in a randomized pattern from projector to screen. Twelve zones fade progressively from front to back as shows begin. The lights appear to fly unobstructed through space, hovering on finely detailed supports invisible against the background. The effect creates and shapes space within the black box, and gives tangible form to the transporting sensation of the movies.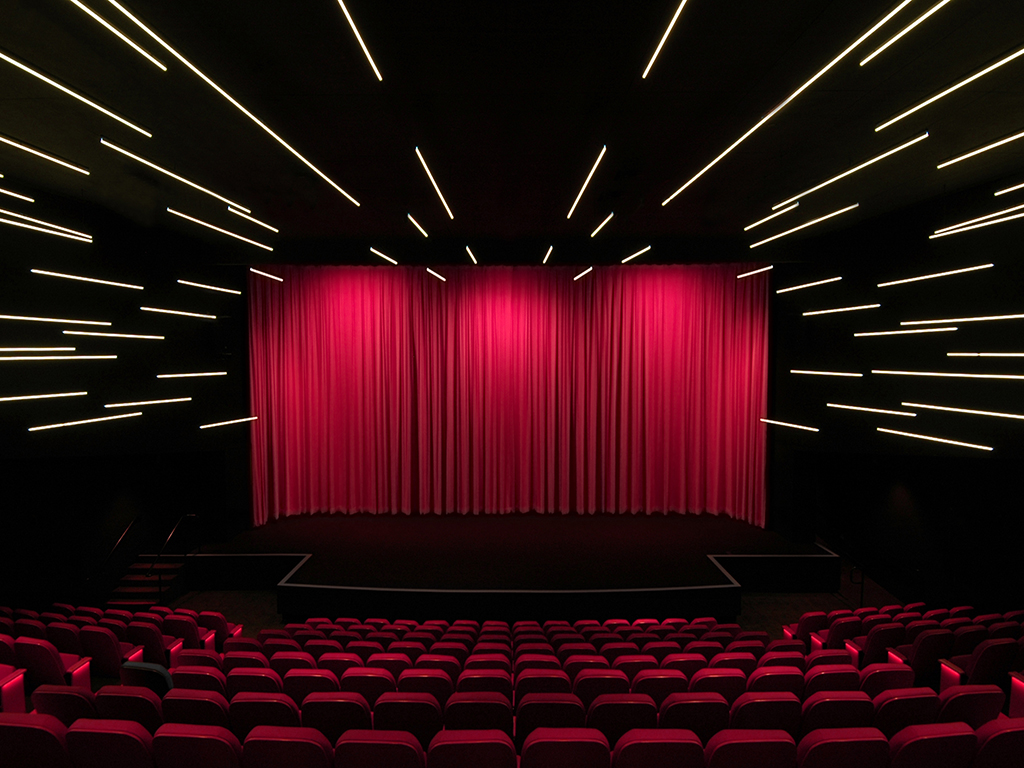 ---
Related Projects