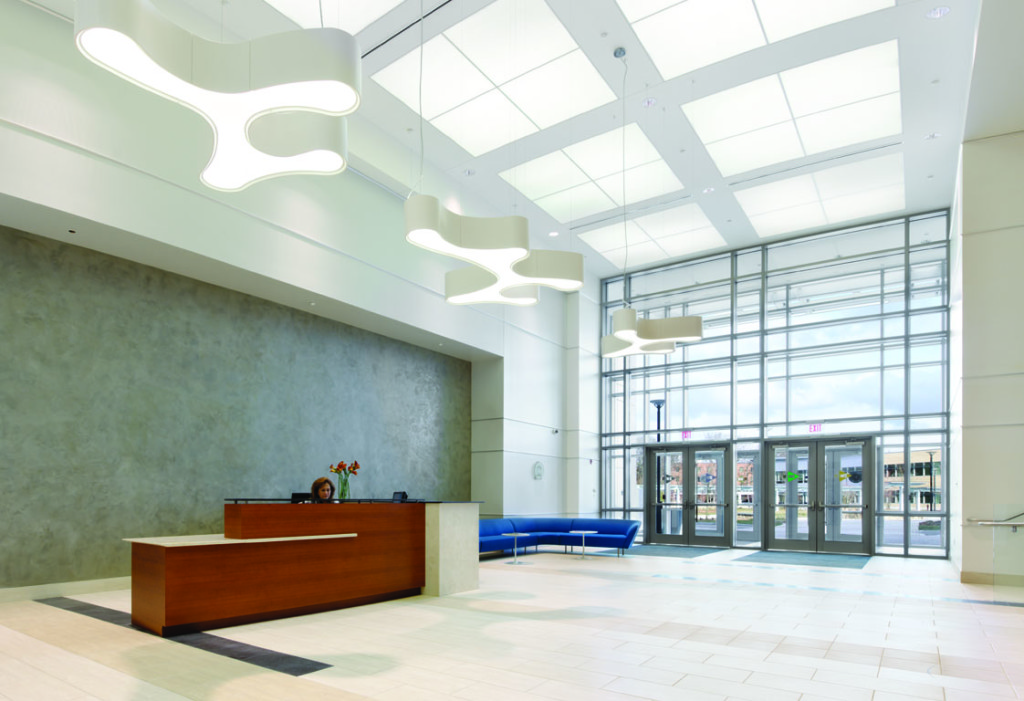 Dassault Systèmes Americas Campus
---
---
---
---
Elkus Manfredi Architects
---
---
The Dassault Systèmes Americas Campus brings 900 employees into a shared space. The French corporation is a world leader in 3D Product Lifecycle Management, and the design of the space incorporates its mission to empower everyone to more seamlessly innovate, share, and experience in 3D. It also reflects the company's status as a worldwide hi-tech firm.



The offices include an 8,000-square-foot executive briefing center with a gallery, a virtual reality room, customer and employee training labs, 86,700 square feet of open workstations, a fitness center, a cafeteria, and an outdoor meeting courtyard.

The space is sophisticated, incorporating glass walls and elegant washes of light; however, a sense of playfulness is also integrated with uniquely shaped fixtures and bright pops of color.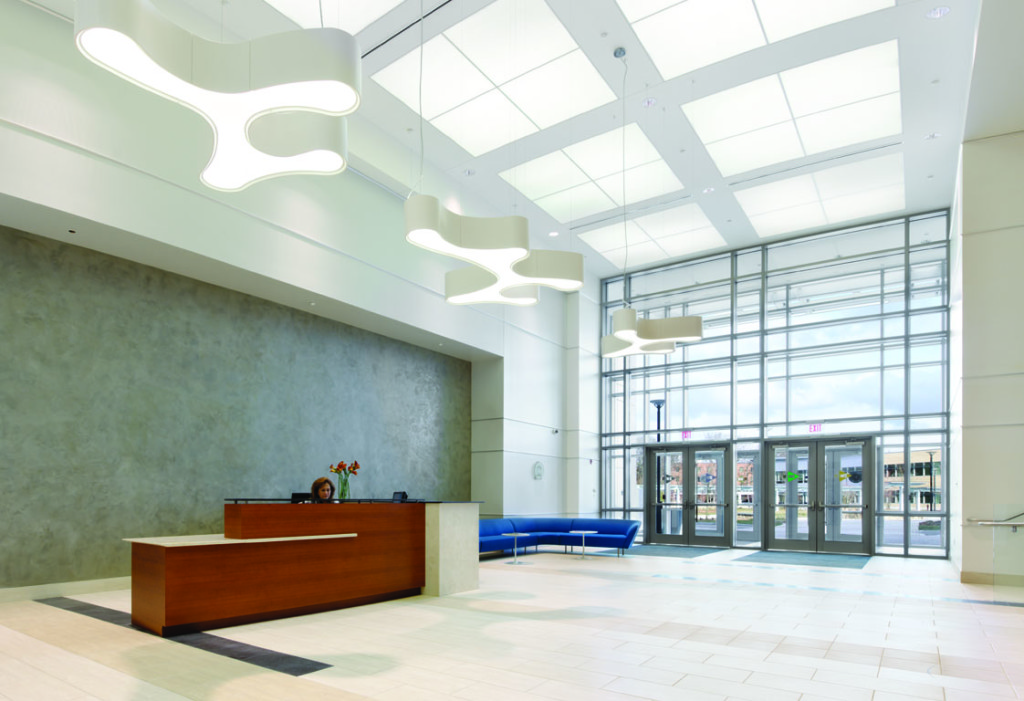 ---
Related Projects