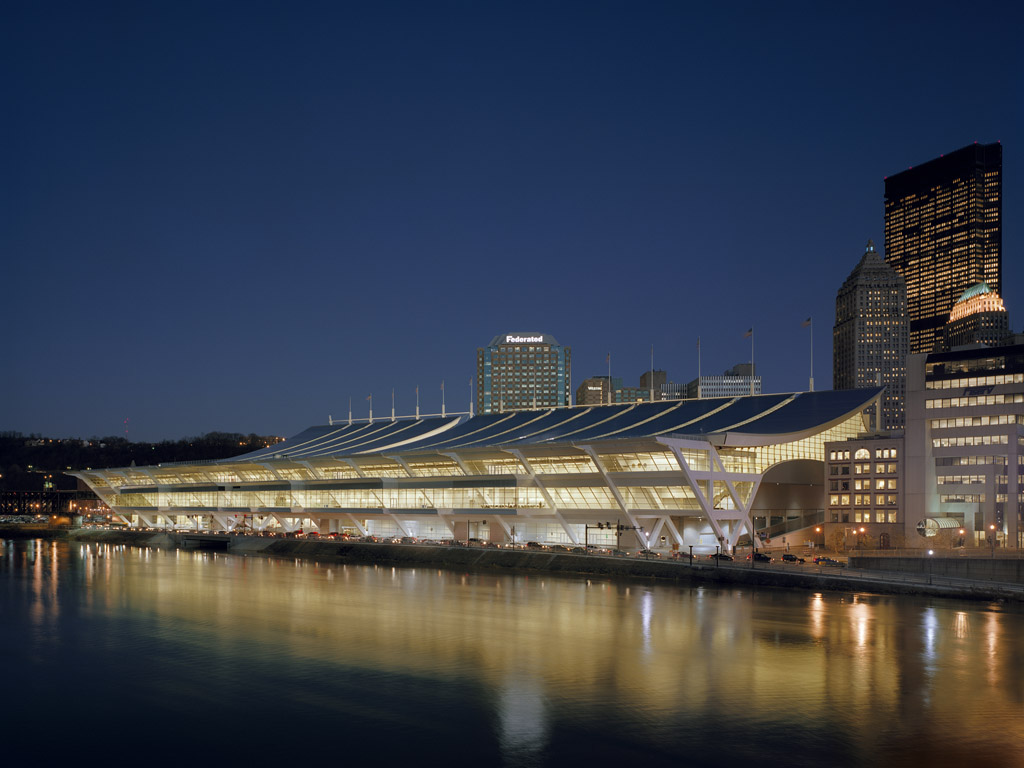 David L. Lawrence Convention Center
---
---
---
Sports & Exhibition Authority of Pittsburgh and Allegheny County
---
Rafael Viñoly Architects PC
---
2006 IALD Award of Excellence
2005 IES Illumination Award of Excellence
2005 A|L Virtuous Achievement Awards Best Incorporation of Daylight
2004 28th Annual Cooper Lighting SOURCE Award
---
---
© Brad Feinknopf, © Stephen M. Lee, © Lam Partners Inc
---
As the first certified "green" convention center, and the first of its kind to achieve LEED Platinum certification, this building defines a new environmental chapter in Pittsburgh's rich industrial history. In a major departure from typical convention center designs, daylight is the primary source of illumination throughout the grand exhibit hall and perimeter prefunction areas. When required, daylight is seamlessly augmented by photocell-controlled fluorescent lighting integrated into the structure which visually reinforces the building's bridge-like structural concept.

CAD studies and full-scale mock-ups were used to refine a concept that arranged paired fabric ducts and direct/indirect fluorescent fixtures along the lower structural cables, creating a completely integrated large-scale luminaire. The fabric ducts diffuse and reflect lateral light, while one-way baffles shield longitudinal views to the lamps. The continuous lines of fluorescent fixtures not only downlight the exhibits, but also uplight the impressive roof structure.

Based on scale-model studies, a shading system of sails and panels was devised to create a "solar dimming" system. The system adjusts to provide full exposure to daylight and sunlight, sunlight diffusion, or complete blackout of the entire hall. A fabric membrane diffuses direct sun at the curving southern roof section. Overlapping, motorized shades control daylight at the strip skylights, and the vertical glazing can be blacked out with large sails coiled onto vertical masts. The public rooftop pedestrian bridge borrows light from the exhibit hall. The absence of visible luminaires allows this expressive structural form to be boldly emphasized, with discreet integration making the light more important than the light fixtures.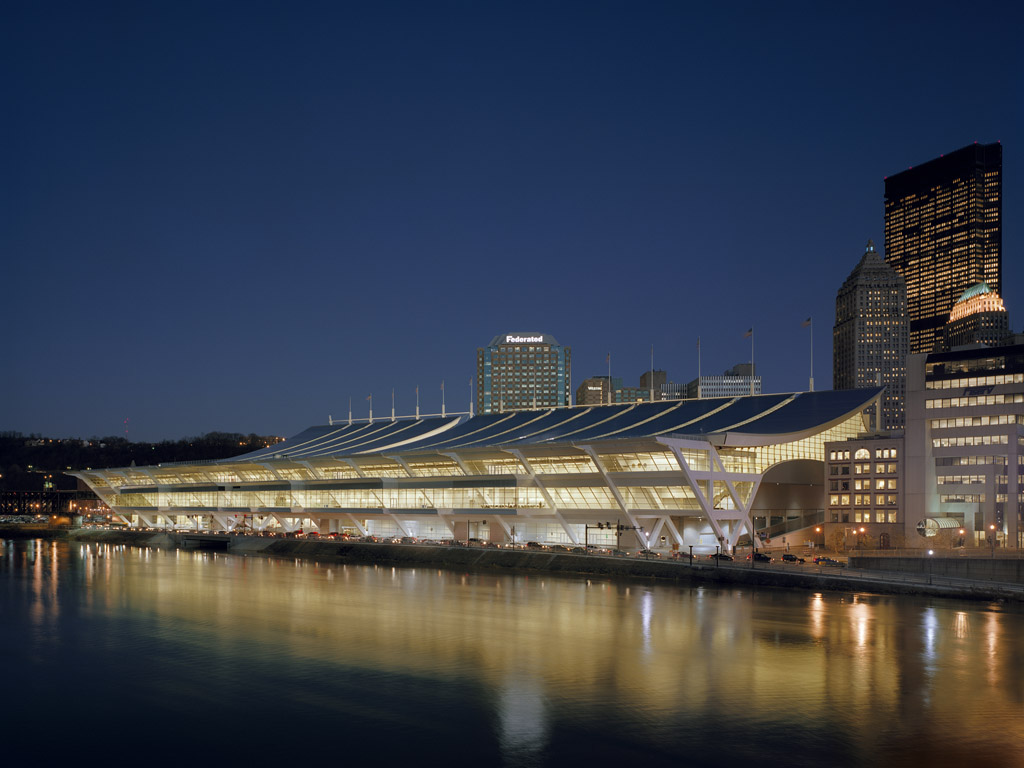 ---
Related Projects