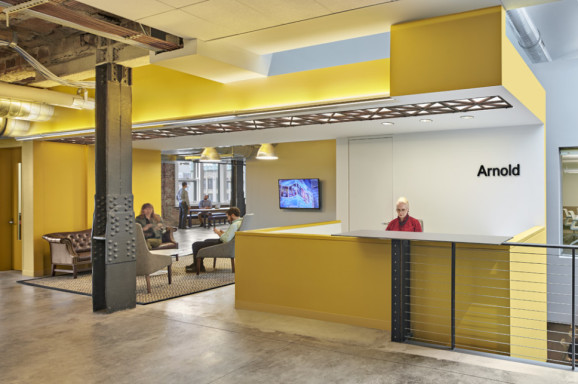 Havas Headquarters
---
---
---
---
---
2016 IES Awards Boston Section – Award of Merit
2016 IES Illumination Award of Merit
---
Seeking an open plan, a fresh space, and a location with a rich local history, Havas renovated the top four floors of the former Filene's building in Downtown Crossing. The company was very excited to be at the center of the revitalization surrounding this retail district. All four floors, referred to as the "The Village" by Havas, are open in plan without any private offices. Roughly 600 employees of Havas Media, Havas Public Relations and Arnold Worldwide, the Boston ad agency, occupy the new Boston headquarters.

Paying homage to the building's history, each of the 64 conference rooms is named after old Filene's store departments. The rich and rustic building materials of the Filene's building are expressed and revealed throughout the space and provide a connection to the history of the building, while the new finishes and creative-industrial aesthetic of Havas echo the fresh new ideas of the firm's design philosophies. The blending of the materials connects the building's past with the future of the firm.

Large connecting stairs and gathering spaces spawn casual conversations and unplanned team collaboration. Hallways with 'idea paint' on the walls become break-out areas, where work can spill from the adjacent conference rooms. Fixtures are integrated and concealed within the architectural fabric wherever possible. When visible, the fixture finishes were chosen to match the exposed framework of mechanical systems, complementing the industrial appearance of the space.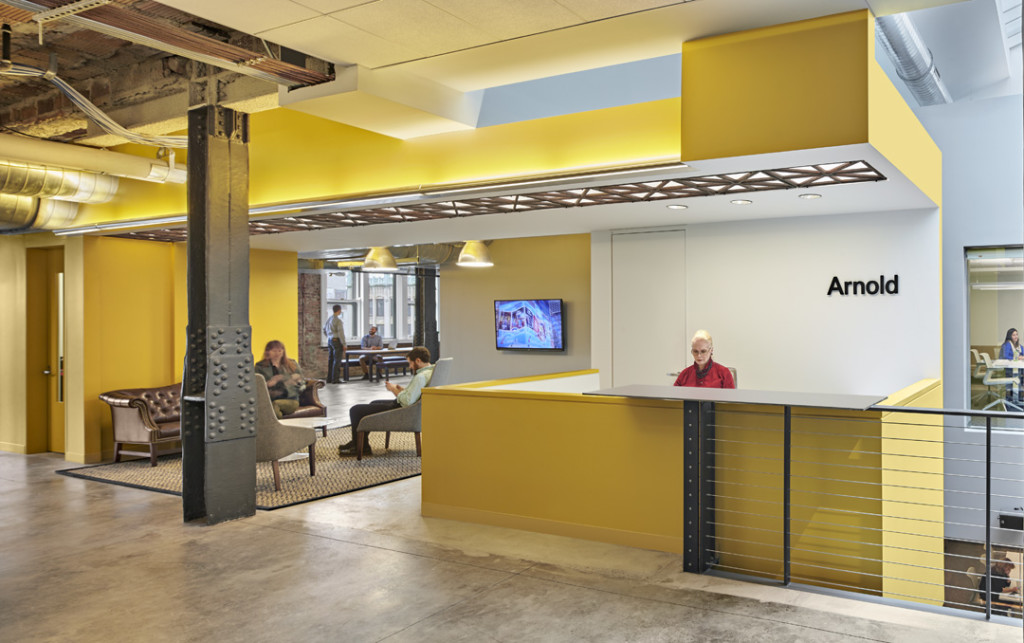 ---
Related Projects