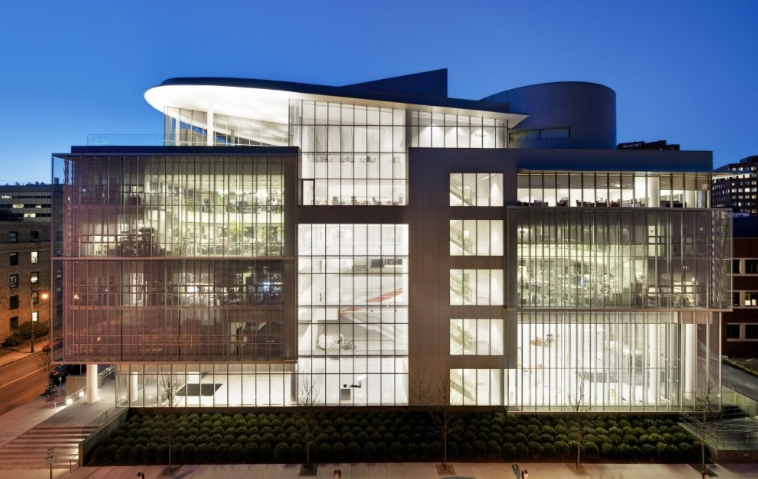 MIT Media Lab
---
---
---
Massachusetts Institute of Technology
---
Leers Weinzapfel Associates Architects, Inc. with Maki and Associates
---
2011 IES Awards New England Section – Award of Merit
---
---
The MIT Media Lab explores the interface between human beings and advanced technologies, between discipline and spontaneity, between purpose and magic. Its new building fosters and treasures openness, communication, and creative serendipity. Lighting provides flexibility within an orderly structure, balancing layers of reflected and transmitted light to provoke curiosity through partially revealed transparencies.

Hidden light sources complement visible ones, electric light complements daylight, playfulness complements order. Light animates the complex composition of screens, scrims and frits – like the elegant building, understated, but full of surprises. The functionality of laboratory lighting mingles with the delight of discovery.

The façade's transparency is deliberate, yet enigmatic. Varying materials create layered veils that change in perspective. Lighting reveals glimpses of innovation without divulging details. Indirectly lit planes express form and content, but downplay lighting hardware. Floor-recessed LEDs light ceilings – randomly arrayed to promote roof-deck gatherings, or in lines suggesting movement across the first floor from entries.

Integrating track with linear air diffusers keeps ceilings pristine. Electric lighting softens contrast with bright exterior views, extending daylight deep into atria. Versatile track systems all run parallel, aligning forms with many-layered interreflections into a single current.

Light seems continuous between levels, visually connecting volumes. Façade catwalks accommodate uplights and relocatable exhibit accents. Finely modulating transparencies and a richly three-dimensional composition evoke the human element in the future of technology.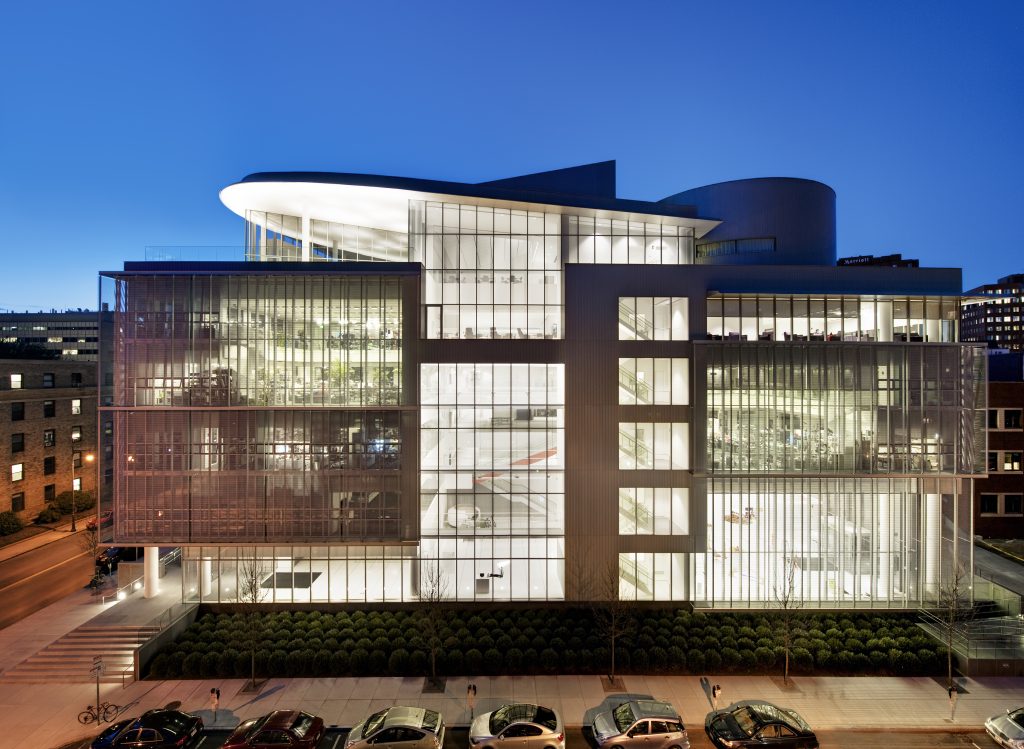 ---
Related Projects