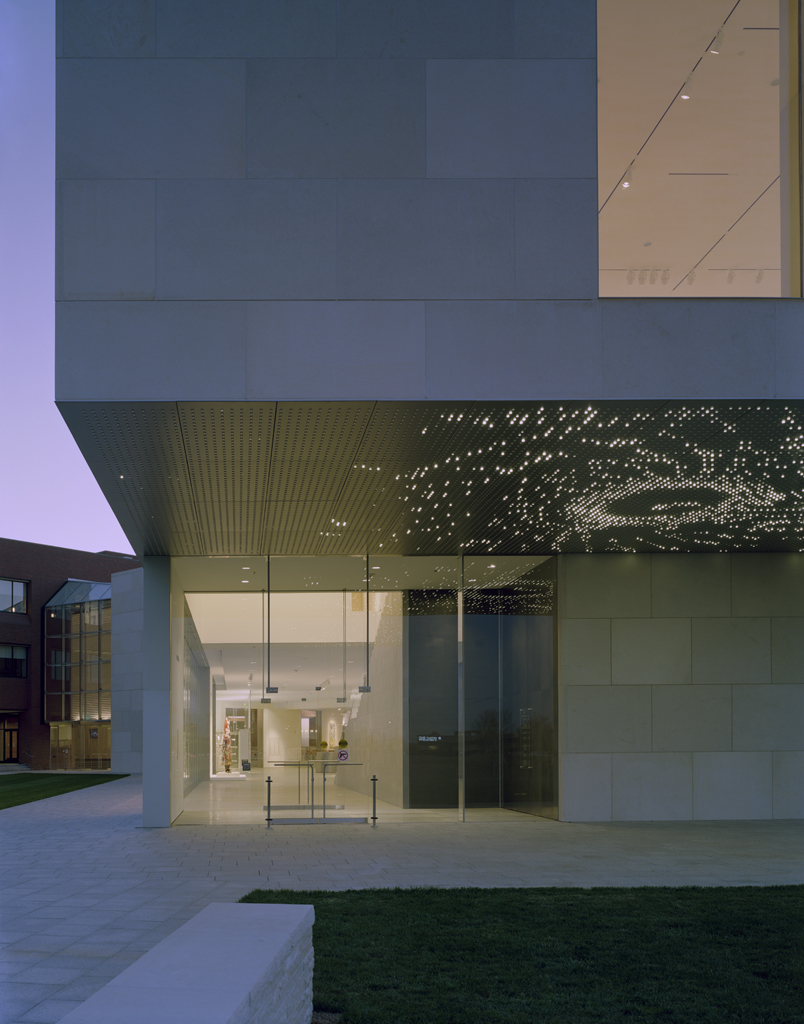 Nerman Museum of Contemporary Art
---
---
---
Johnson County Community College
---
---
2010 IES Illumination Award
---
© Tim Hursley, © Michael Spillers
---
Understated, or simply unadorned?

Where is the line drawn between minimalist and nondescript?

These questions are especially relevant where lighting design is a subtle, integral part of the architectural expression – where quality of light, rather than patterns of lighting hardware, makes architecture succeed. Such is the case with the Nerman Museum.

A set of intersecting stacked boxes forms the Museum's spare, clean massing. One is a glazed solarium linking the Museum to an existing academic building; another cantilevers over the entry, creating an arrival that is at once dramatic and restrained. The ground-level expanse of glass lets the second floor hover effortlessly. Architectural planes are kept pristine and bare by illumination extending right to the edge of the glass.

The massing transforms at night into an array of glowing interior volumes. A few in-grade CMH wallwashers skim the upper limestone surfaces to balance contrast, but mostly the structure remains crisply defined by lighting from within.

At sunset, the boundary between daylight and electric, between reflective and transparent, is blurred. The design's signature is the way materials come together with spare, invisible detailing, and, critically, light is treated as one of those building materials. The stair's crisp geometry, exactingly realized with minimal embellishment, is set off by the softly glowing wall it touches.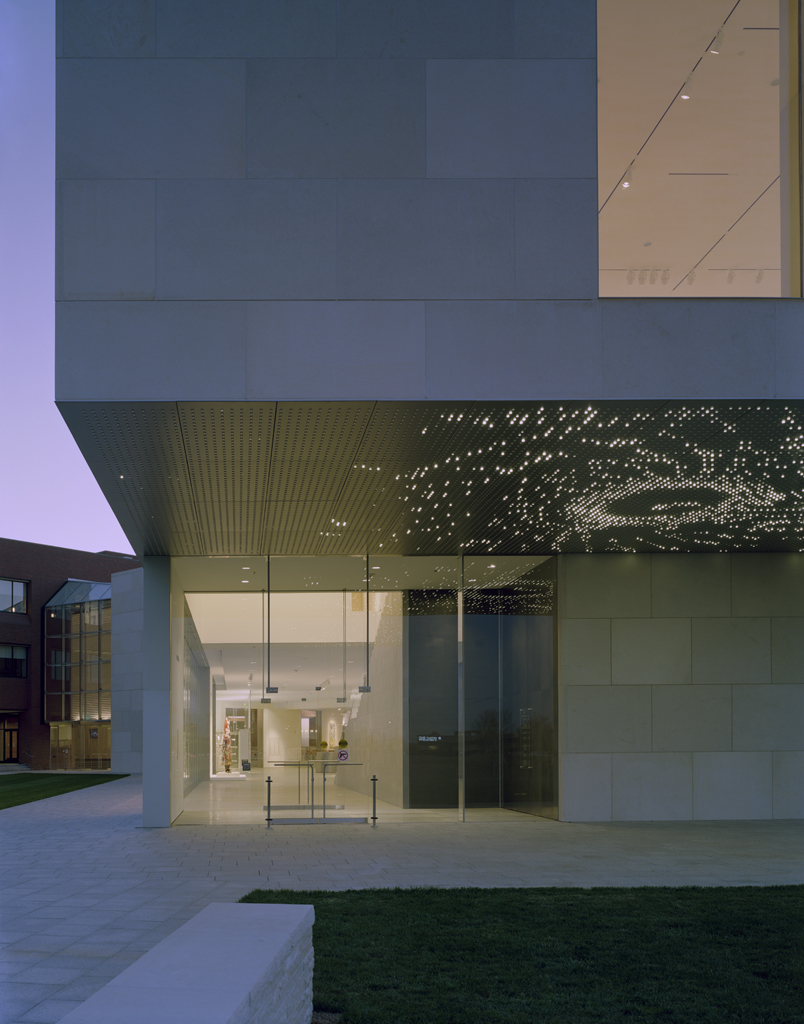 ---
Related Projects