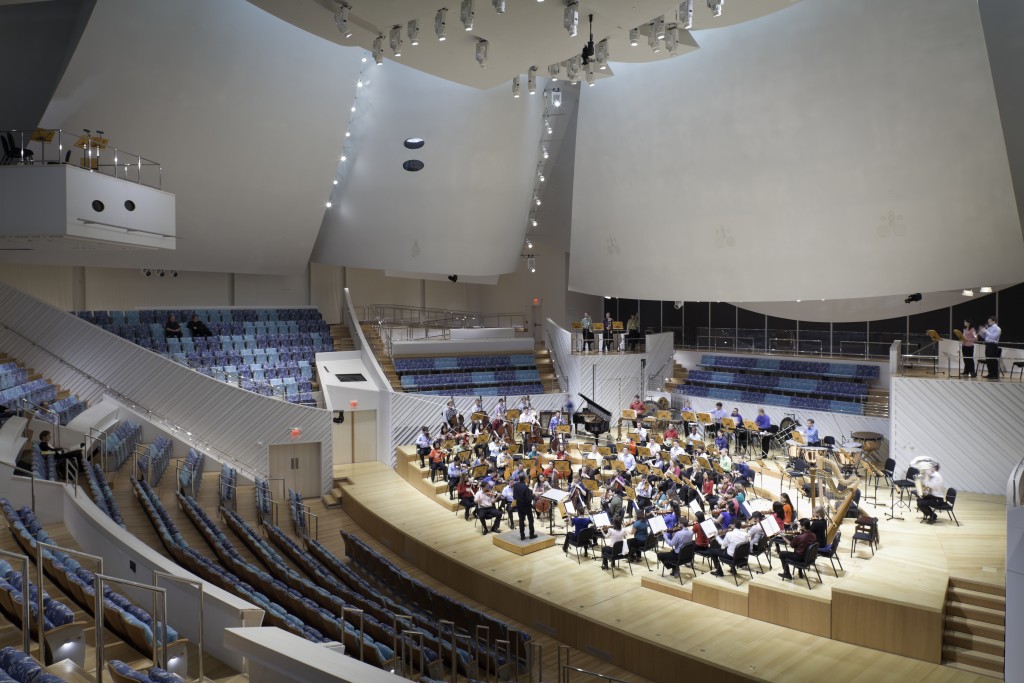 New World Center
---
---
---
---
---
© Moris Moreno, © Lam Partners
---
This dramatic home for the New World Symphony, the country's only fulltime orchestral academy, is designed to promote artistic exploration and to encourage everyone to enjoy music around and throughout the dynamic architectural setting. The Artistic Director's and Architect's vision for the project combines sight with music – exploring how light and art can be incorporated into musical experiences.

The façade's 7,000-square-foot projection wall allows concerts, art, and films to be experienced within the adjacent 2.5-acre park. At night, the central atrium glows from within, the expressive curving forms dancing in the grand volume. Wedges of glazing between the stacked box-like rooms in the atrium permit controlled daylight into music rooms, as well as glimpses inside as visitors explore the atrium. After dark, the forms take on a sculptural, floating character. Halogen accents lights on the perimeter and cat-walk mounted clamping bars animate the forms, and are the primary evening light source. After hours, metal halide takes over for a subdued, reduced-energy mode.

Housed within the boxes, the multipurpose room, ensemble rooms, percussion rooms, teaching spaces, and editing rooms contain preset scene controls, fluorescent broadcast-type fixtures for task and video lighting, and fluorescent uplights and wallwashers for flexible ambient illumination.

The performance hall features swooping acoustical sails that double as projection surfaces. Adjustable top-access PAR56 fixtures are discreetly clustered between sails and the central ceiling cloud, and exactingly aimed to bathe the seating areas with light, without any spill light on adjacent sails. LED aisle lights are integrated into seats. Halogen steplights and adjustable accents fill in ambulatory areas, while LED strips are concealed under footrails to light ramps.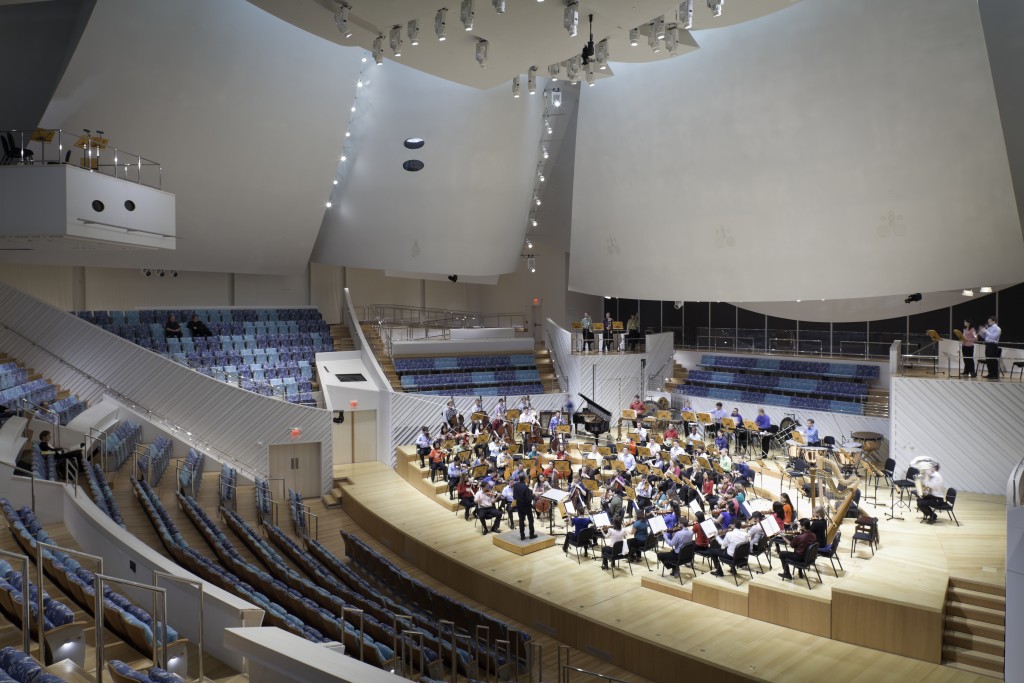 ---
Related Projects