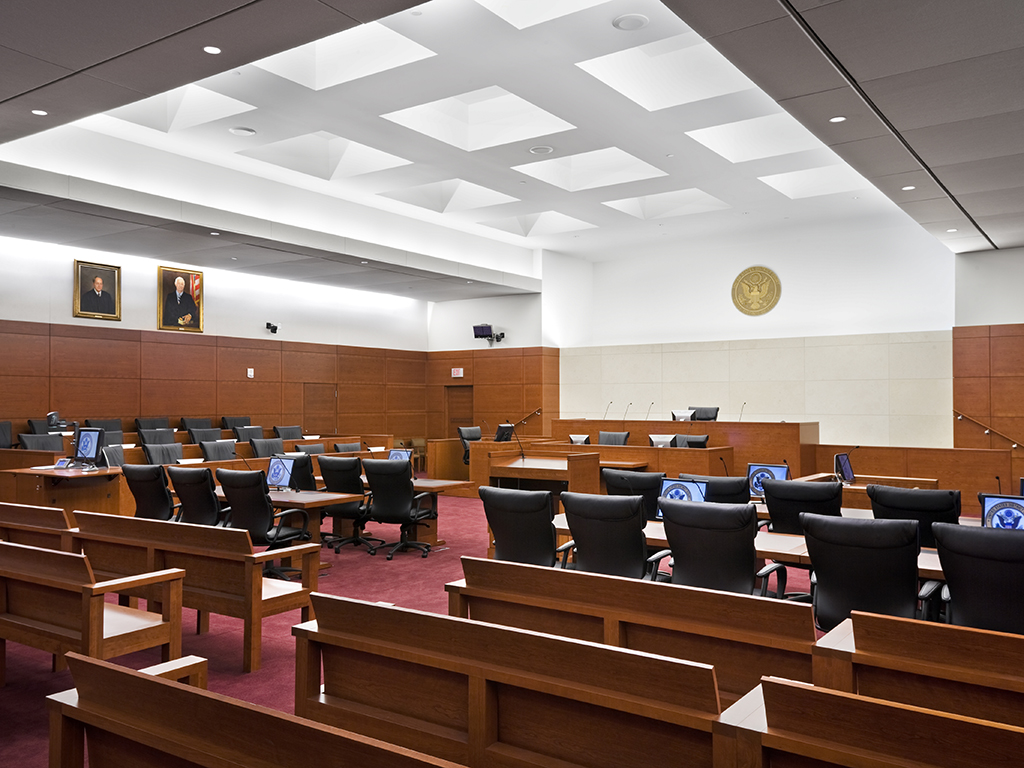 Orlando Federal Courthouse
---
---
---
General Services Administration
---
Leers Weinzapfel Associates Architects, Inc.
---
2007 IES Awards New England Section – Award of Merit
---
---
---
The majority of the southern façade of Orlando's massive new Federal Courthouse is dominated by a glass atrium shielded with an elaborate sunshelf system. Carefully placed linear bars of anodized aluminum provide precise solar glare control during the hot summer months, without obstructing the expansive views to the outside. The result, created through extensive scale modeling with photometric and video analysis, is that at all times of the year, the atrium feels bathed in comfortable daylight.

Exquisite stained glass art panels in several locations flood the area with rich colors. The atrium is transformed at night into a glowing lantern through the use of integrated metal halide floods that wash the ceiling, and concealed accent fixtures directly lighting the decorative glass panels. Further reinforcing the beacon effect is the illuminated top of the monolithic entry tower, which rises above the upper floors containing the courtrooms.

Concealed indirect cove lighting is used in each courtroom to uplight the central coffers and to carry through the feeling of spaciousness from the atrium. A perimeter light slot washes the walls and emphasizes the strong geometric lines of the spaces, while recessed adjustable downlights focus higher light levels at the clerks' and judges' benches.

Minimal compact fluorescent downlights fill in where required for proper emergency lighting. A low-voltage lighting control system allows simple lighting scenes to be accessed by keypads located throughout the space.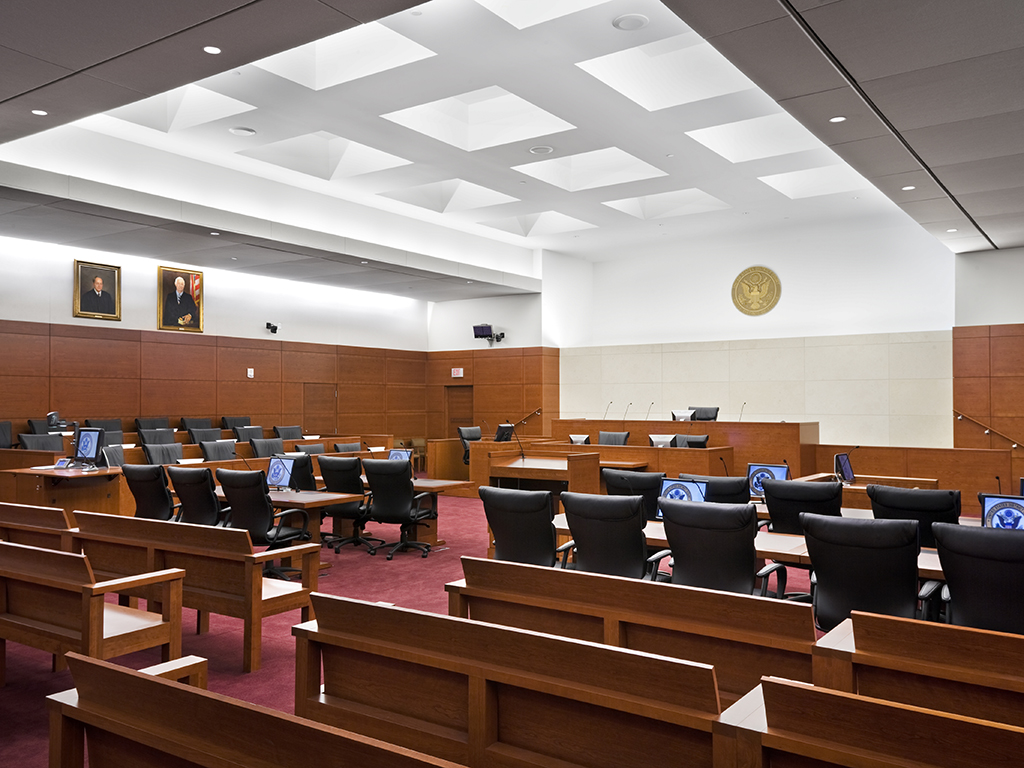 ---
Related Projects