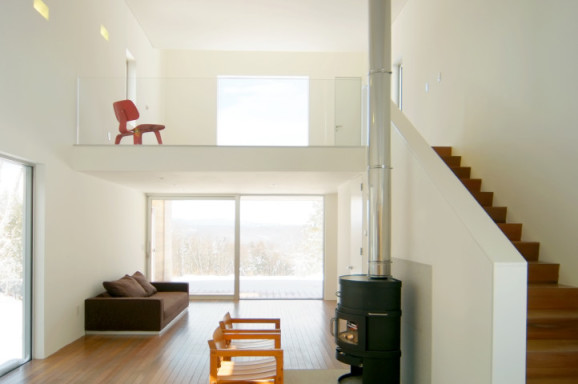 Putney Mountain House
---
---
---
Kyu Sung Woo Architects Inc.
---
---
A residential retreat for multiple family generations is located on a rolling hillside in Putney, Vermont. The owner (and architect) wanted a weekend getaway where he and his wife, along with their children and grandchildren, could relax in each other's company while enjoying the beautiful vistas from any room in the house. Simple forms and materials create a subtle elegance that rests quietly on the mountainside. Each room receives ample daylight from oversized windows or floor-to-ceiling glass walls that slide open, blurring the line between interior and exterior space.

Lighting concepts and hardware were integrated into the forms and details of the house to create uniform ambient light, without calling attention to the fixtures themselves. Ceilings and walls are washed with light to enhance the lantern-like appearance from the exterior, without spilling any light up into the sky or the dark natural surroundings of the property. Minimalism and simplicity give rise to tranquility, creating an ideal setting from which to enjoy nature's paintings.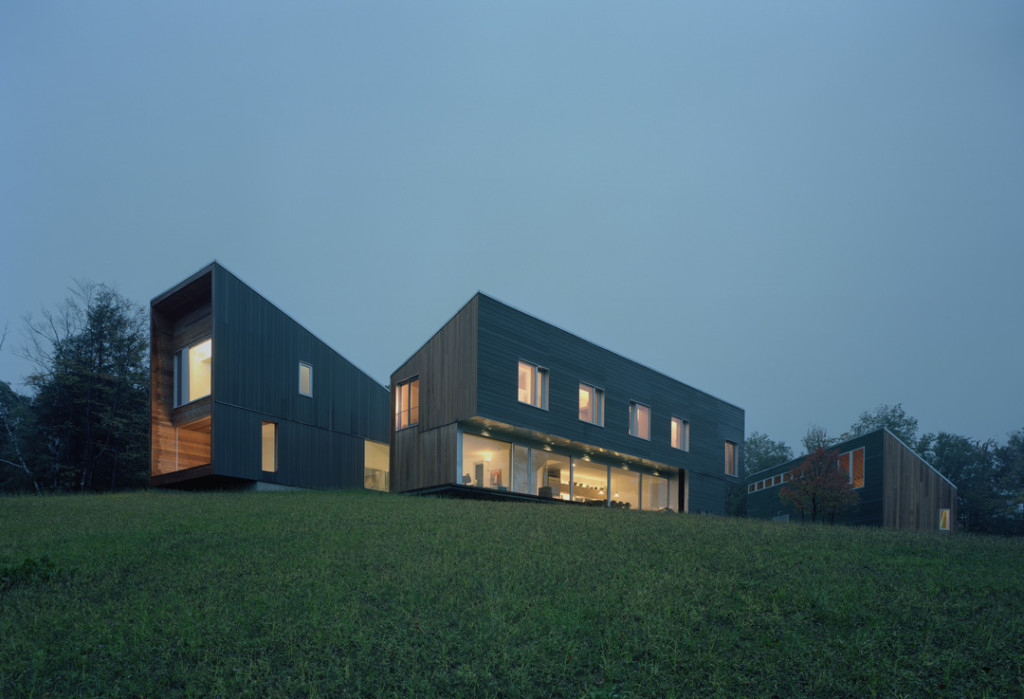 ---
Related Projects