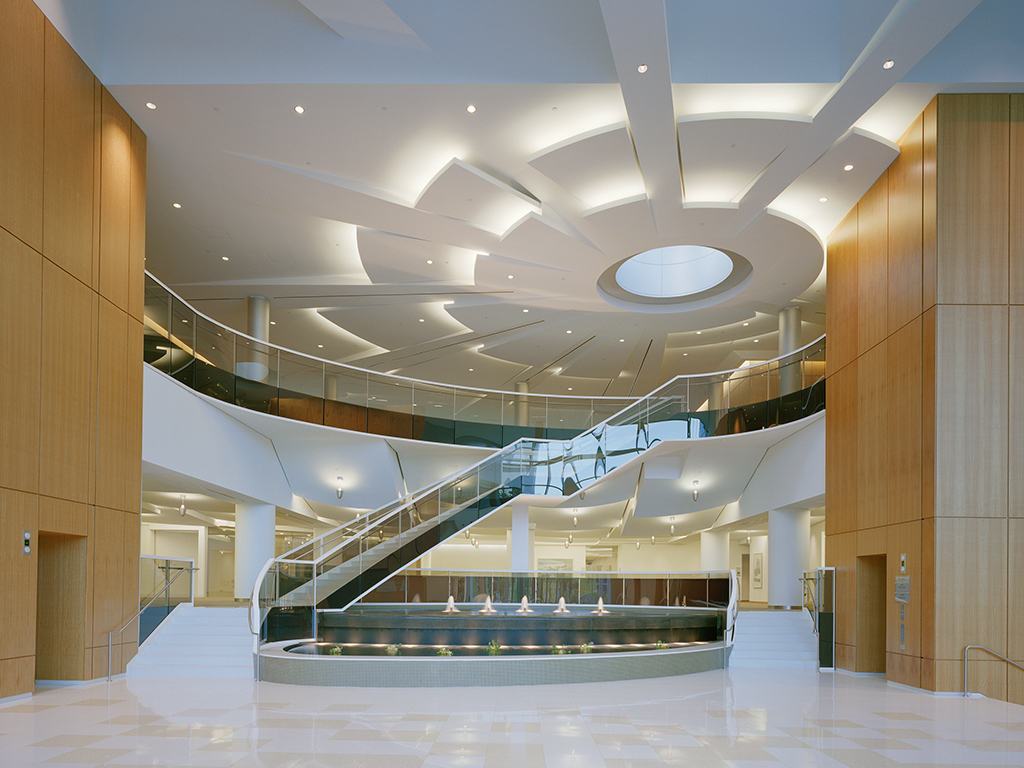 Reservoir Woods Lobby at 930 Winter Street
---
---
---
---
Elkus Manfredi Architects
---
2008 IES Illumination Award of Merit
2008 IES Awards New England Section – Award of Merit
---
---
Peering into the two-story lobby at 930 Winter Street, it's hard to imagine its former life as a back-of-house loading dock. The lobby is filled with a combination of electric light and daylight, animated through dramatic architectural forms.

Halogen lighting in the central water feature echoes circulation paths, and creates dancing light patterns on the sunburst ceiling that appear to spiral out of the oculus.

T8 fluorescent cove fixtures illuminate concentric petals around the skylight to extend the sense of daylight across the ceiling.

The lower ceiling takes on a radial scale-like form with fluorescent coves and compact fluorescent decorative pendants for sparkle. Walls are washed with economical T8 bare fluorescent strips integrated into architectural details to balance brightness.

A necklace of acrylic disc compact fluorescent downlights creates a transition between the lively lobby ceiling and the cafeteria servery beyond.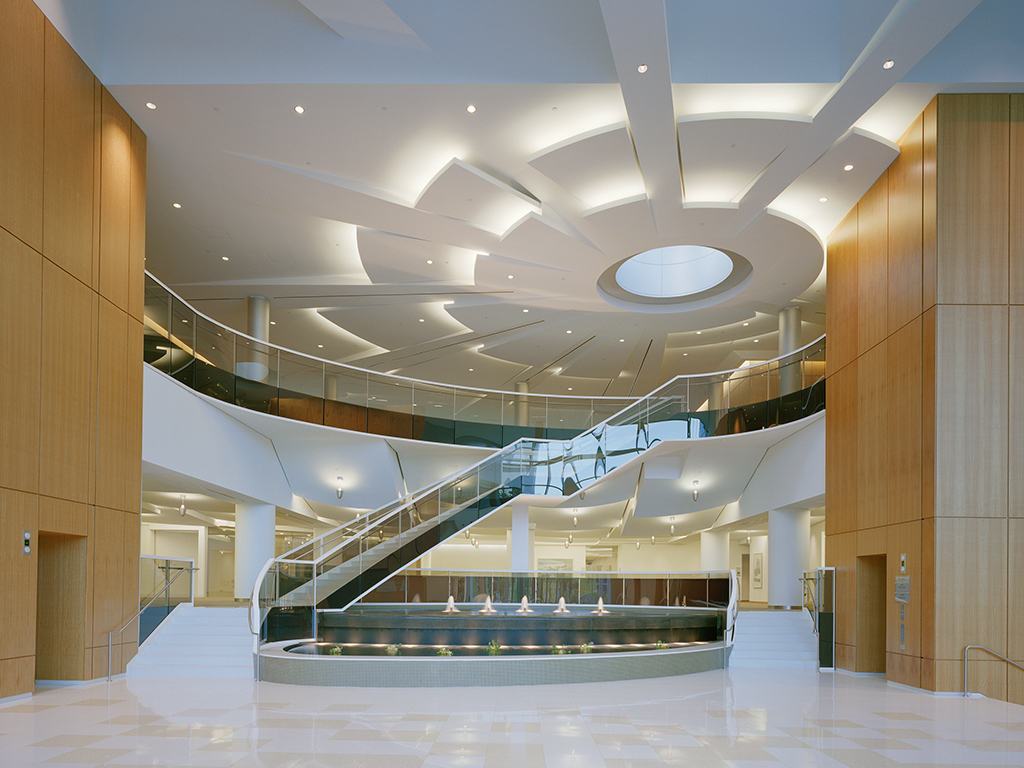 ---
Related Projects