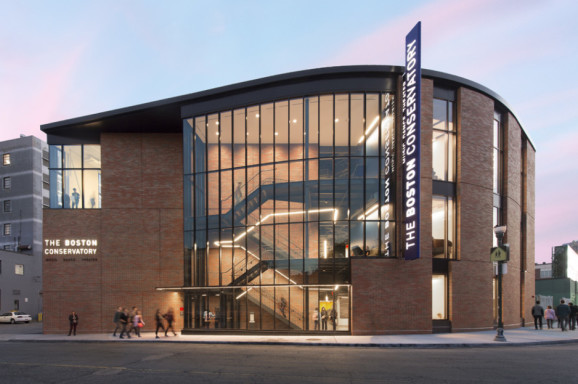 The Boston Conservatory Studio Building
---
---
---
---
© Chuck Choi, © Nick Rezendes
---
The Boston Conservatory Studio Building on Ipswich Street in Boston was designed as a rehearsal facility for music and dance. Perched alongside I-90, near Fenway Park, the site also offers enhanced exposure for the school.

The lighting design of the brick clad building is clean, modern, economical, and intended to complement the copious amount of daylight in many of the music and dance rooms. In hallways that diverge at acute angles, linear fluorescent pendants echo the circulation lines; surface-mounted linear fixtures in the rooms create a consistent rhythm.

The brick wall is enclosed in a glass sheath, and the main communication stair passes in the space between the two. Following the stair run is a custom fluorescent fixture, which echoes its angular layout. Highly visible from the highway, the fixture complements the building's design and provides a fresh new face for one of Boston's venerated institutions.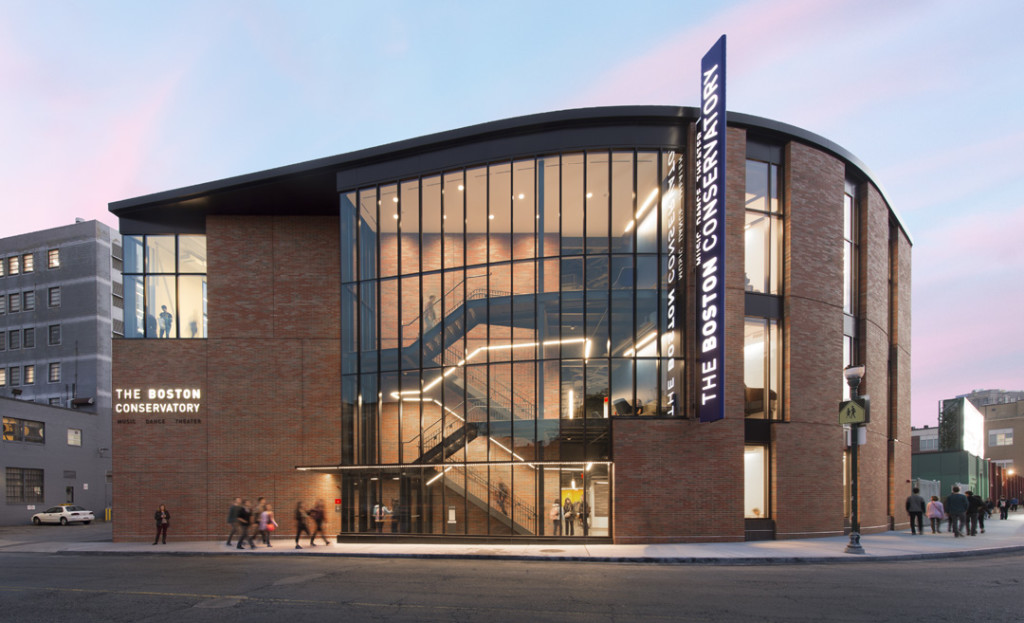 ---
Related Projects