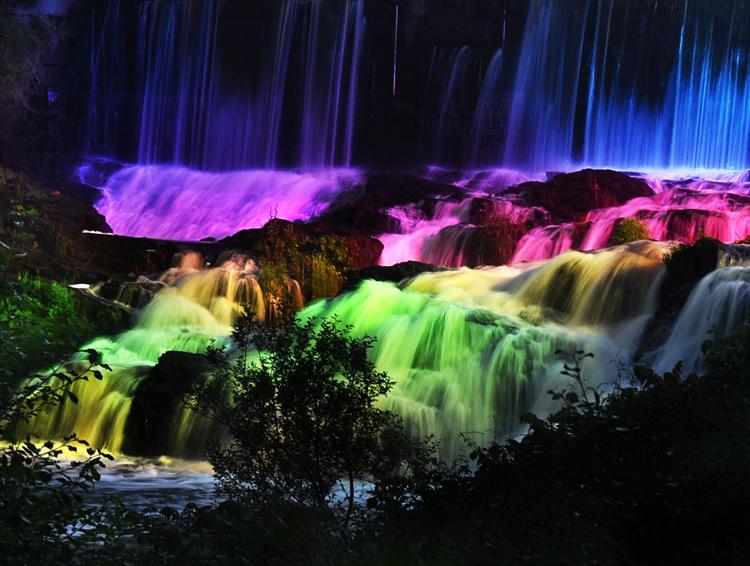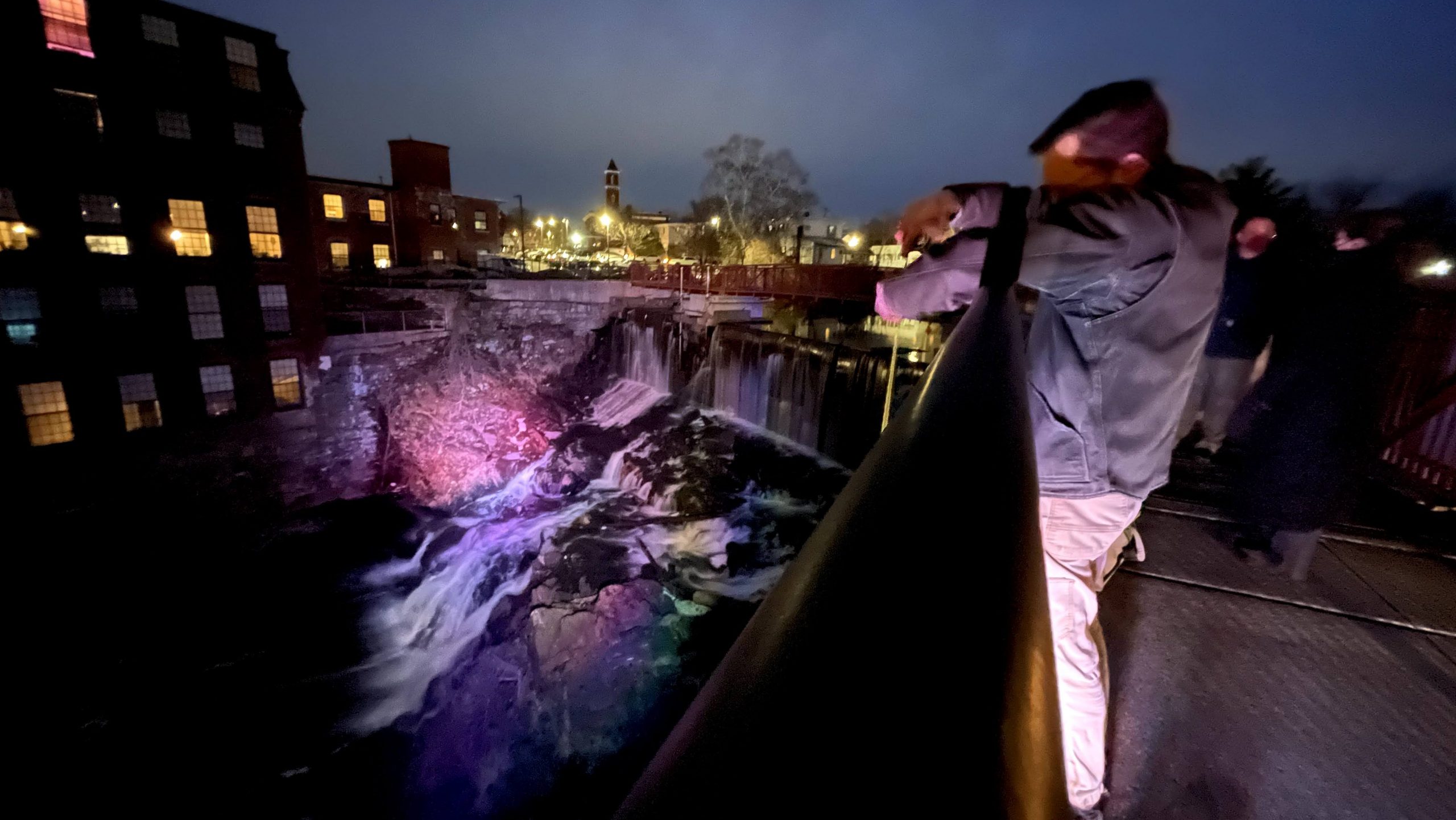 A community-engaged lighting design project in the works with Methuen Arts, encouraging local artists to create art with light on the canvas of moving water.
Methuen Arts contacted Lam Partners based on our work with Beyond Walls Lynn, asking Lam to assist in developing a design to illuminate Methuen's waterfall on the Spicket River. The project is made possible by a $25,000 grant from the Essex County Community Foundation – Creative County Initiative. The Eagle-Tribune featured the project in its March 2021 article, "Methuen's Spicket River: Just like Niagra".
This project is ongoing – updates will be added here when available!
---
April 2021
Mockup with Methuen Arts
---
Winter 2020
Concept diagram for Lighting the Falls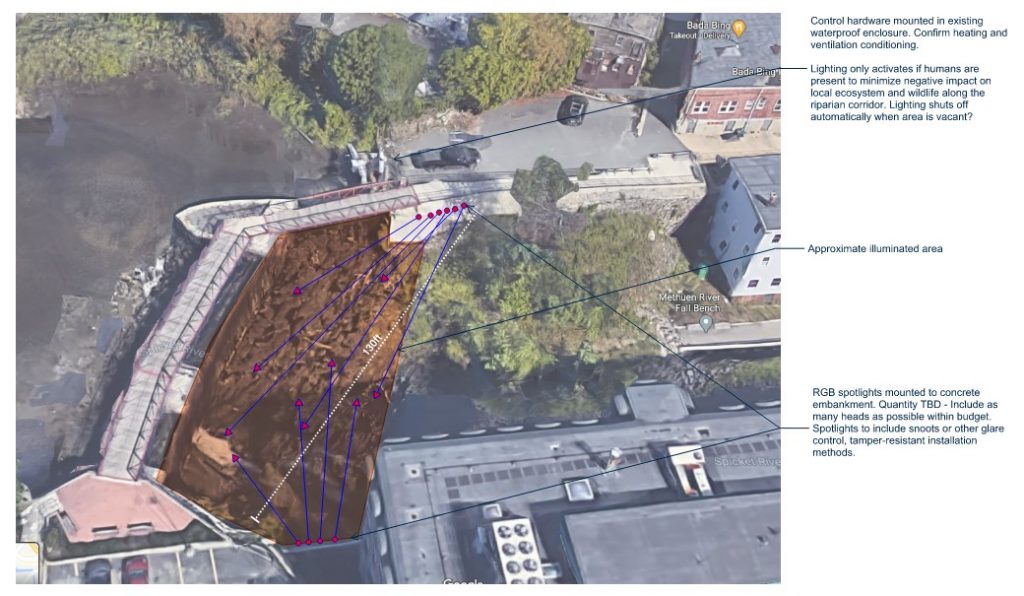 ---
March 2020
Site Visit Images
Hero image by Carl Russo, Eagle-Tribune Staff photo