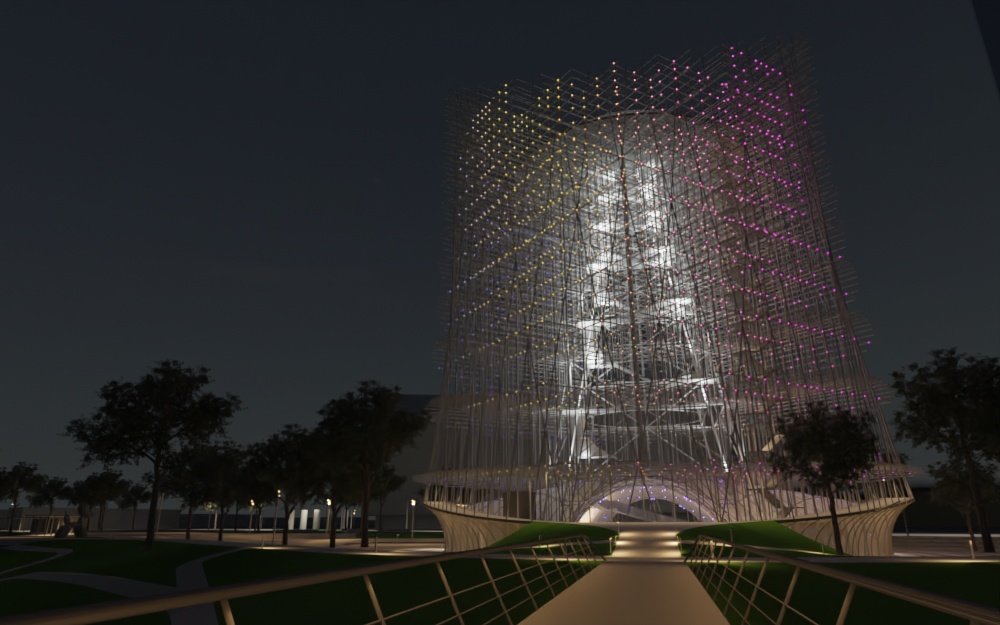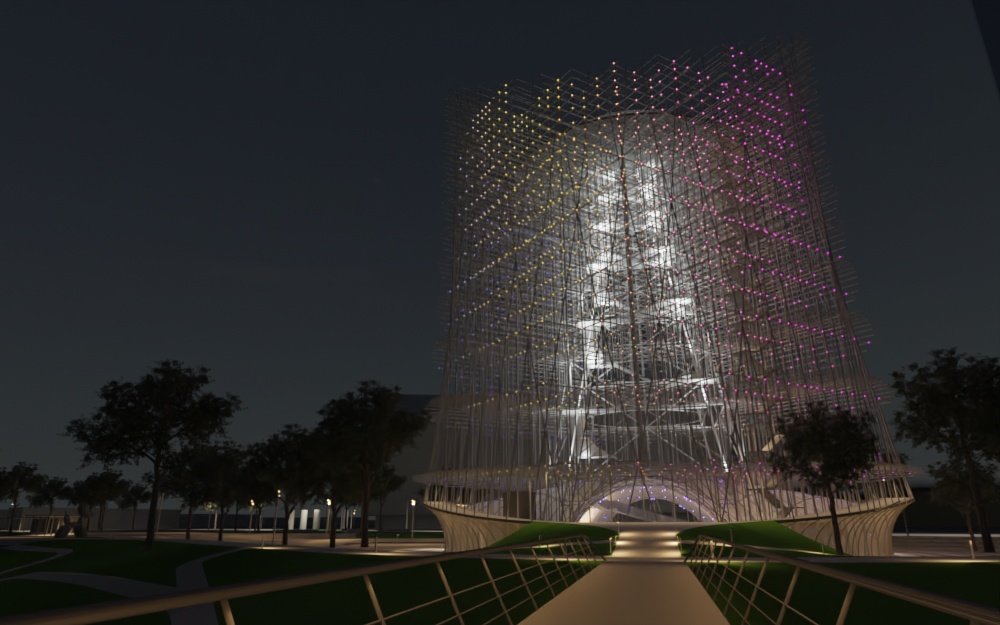 This project entry was part of a competition for a major new landmark in San Jose, CA. The design competition process allowed us to develop capabilities in visualizing dynamic media in a 3D "Voxel" pattern.
As the sun wanes, the Nebula waxes; its luminous energy pulses slowly outward, and the physical lattice glows in a boundless ethereal cloud. Cradled by each structural nexus, LED nodes begin to dance, creating a 3-dimensional display of visual energy.
We explored ways to activate the Nebula Tower at night through various lighting techniques, making it an exciting, pleasant, safe and secure visual environment and experience.
The lighting controls will minimize any negative environmental impacts on the natural surroundings. A single-point, timeclock-based control system will regulate output on a daily basis, dimming output after dusk, and only unleashing the full potential of the installation for special events. The control system's sophistication will allow for nuanced settings to reduce light levels and potentially control fixture spectrum during migratory seasons.
The Nebula Tower will ultimately become a canvas, using light and material as an artistic expression.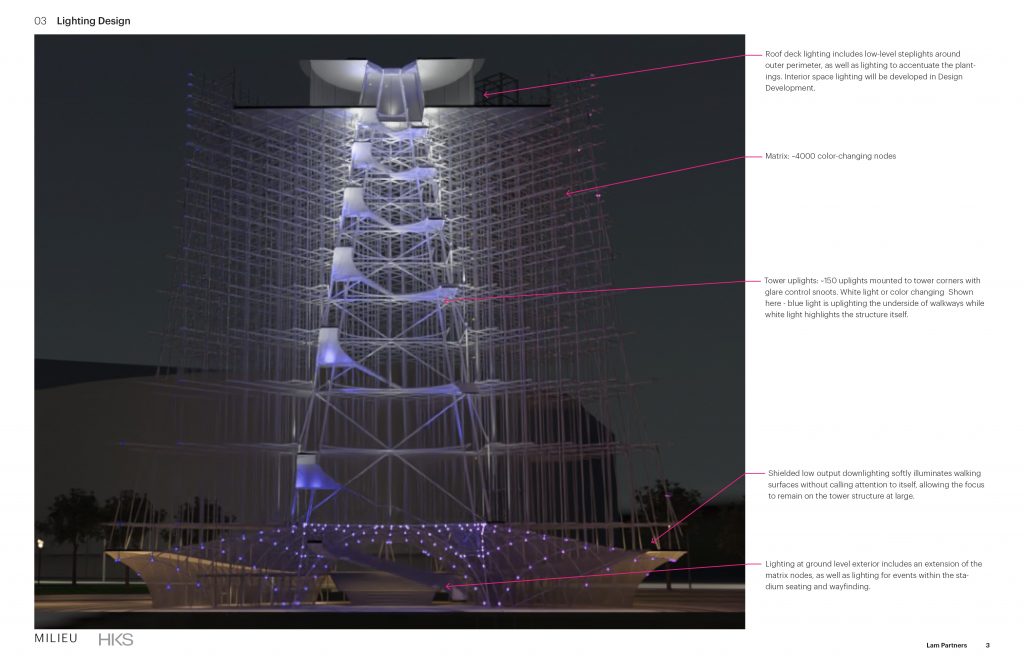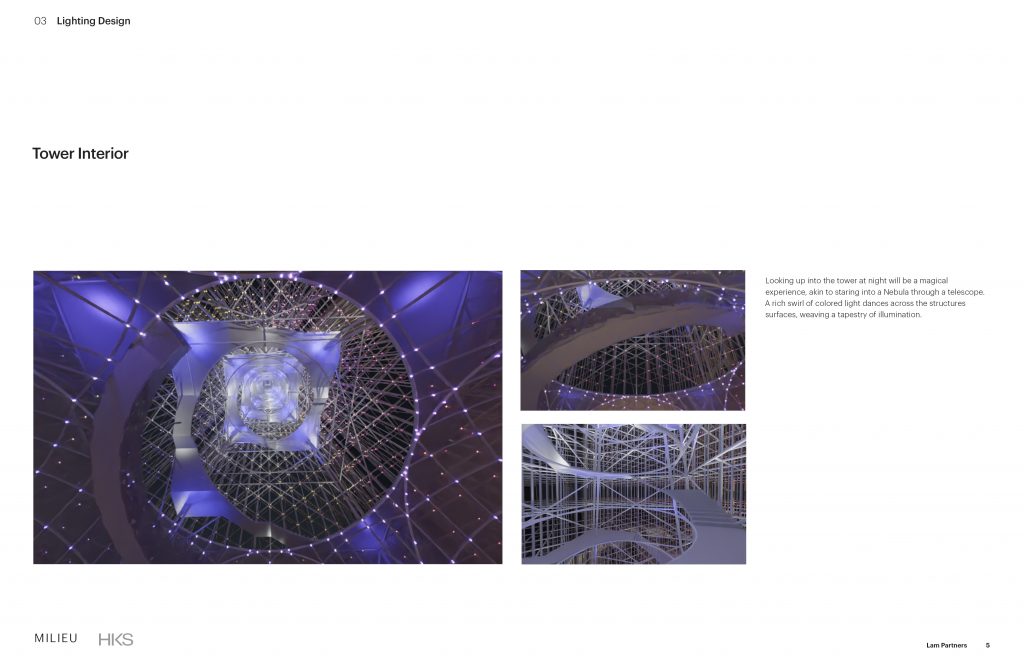 Full Design Presentation, January 2021