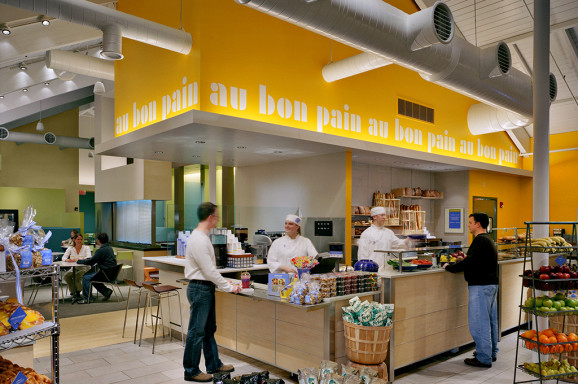 The well-known French bakery and café chain's most recent suburban locations feel just as comfortable for dinner guests as they do for the usual breakfast and lunch crowd.

By using a programmable multi-scene dimming system and by organizing lighting into several distinct zones, a full range of appropriate moods are created throughout the day, responding with ease to the café's versatile identity.
Uplighting provides a comfortable perception of brightness. Accent lighting is used in the merchandising area to highlight signage essential for directing customer traffic. Light sources were chosen for excellent color rendering, making food displays attractive and inviting.

Soft wall-washing illuminates the dining room, enhancing a sophisticated color palette. Color-changing LEDs complete a dramatic water feature.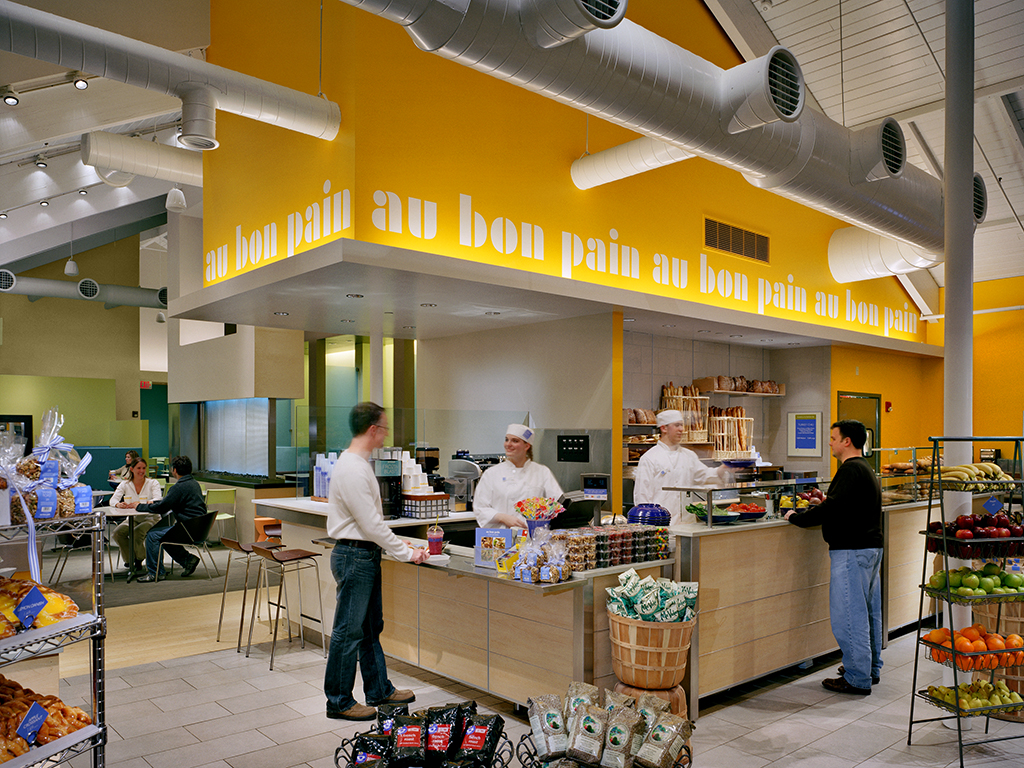 ---
Related Projects