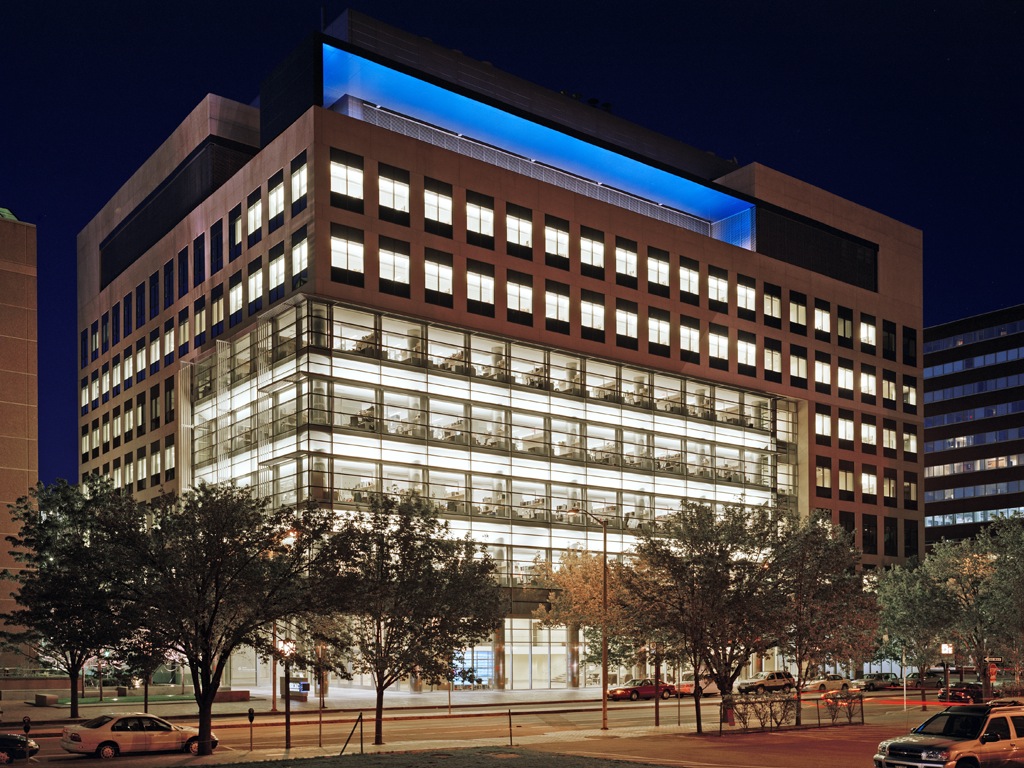 Broad Institute
---
---
---
---
Elkus/Manfredi Architects Ltd
---
2007 IES Illumination Award of Merit
---
---
---
The headquarters for the Broad Institute, a collaboration between Harvard University, MIT, and the Whitehead Institute for Biomedical Research, parlays a convergence of great minds into a design embodying openness and transparency which fosters discovery.

A glass curtain wall filters natural light into the lab block, and reveals its inner workings at night.

Continuous extruded T8 fixtures integrated into mullions cast even uplight along the sloped perimeter ceilings, and ingeniously double as light shelves during the day. The result is an array of illuminated bands that convey the building's organization, as well as responding to the signature blue accent above.

Community spaces and glass interior walls encourage lab and office collaboration. The tall entry lobby also serves as gallery space. A range of ambient, emergency, and flexible exhibit lighting fixtures are organized among coffered ceiling coves.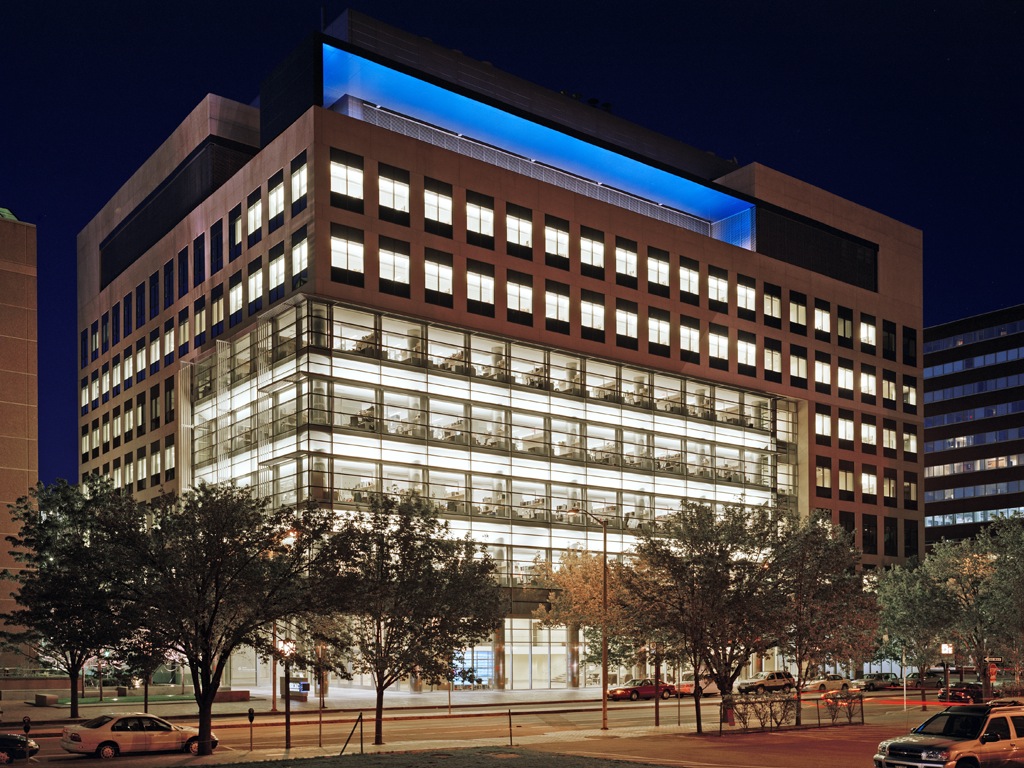 ---
Related Projects