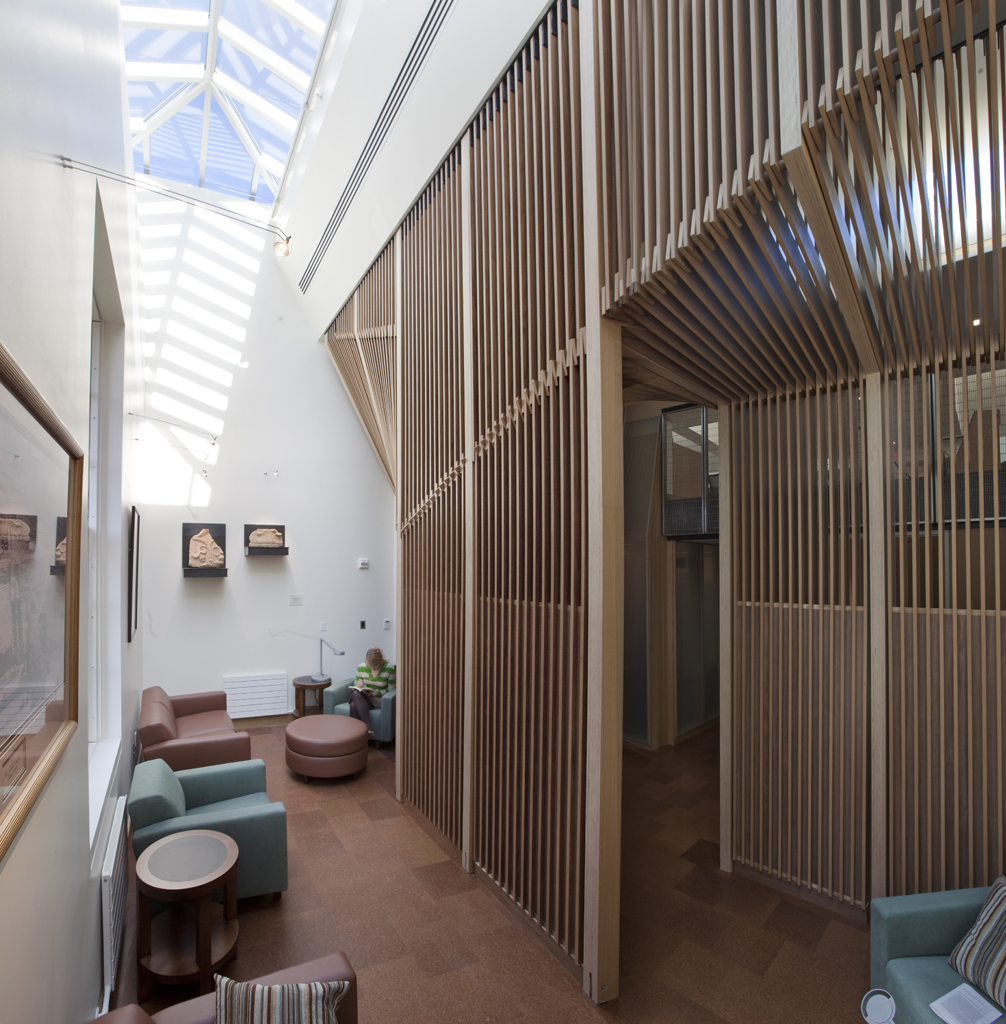 Brown University Joukowsky Institute for Archaeology and the Ancient World
---
---
---
---
Anmahian Winton Architects
---
2011 IES Illumination Award of Merit
---
---
This complete interior renovation revitalizes graduate studio space, faculty offices, and the library. The two-story core is bathed in daylight from large windows and a cleverly baffled skylight, with an intricate wood slat element controlling glare.

The upper mezzanine receives diffuse daylight from large, carefully sculpted light wells, illuminated at night from easily-accessed, hidden linear T5HO cove uplights.

Tall custom-built shelving lines the two-story main space's perimeter. Books and artifacts are lighted from above with cantilevered linear T5HO fixtures.


Recessed multi-head CMH accents in two small gallery spaces light ancient artifacts from the Institute's collection.

Faculty offices within the core are clad in obfuscating multi-wall polycarbonate panels that glow from ambient light while maintaining privacy. A recessed T8 lensed downlight at the interior wall and an LED task light provide all necessary supplemental lighting, under occupancy sensor control.

Multi-zoned fluorescent pendants and compact fluorescent downlights are used to light the expandable lecture space. Daylight-responsive and preset scene controls provide versatility for various functions.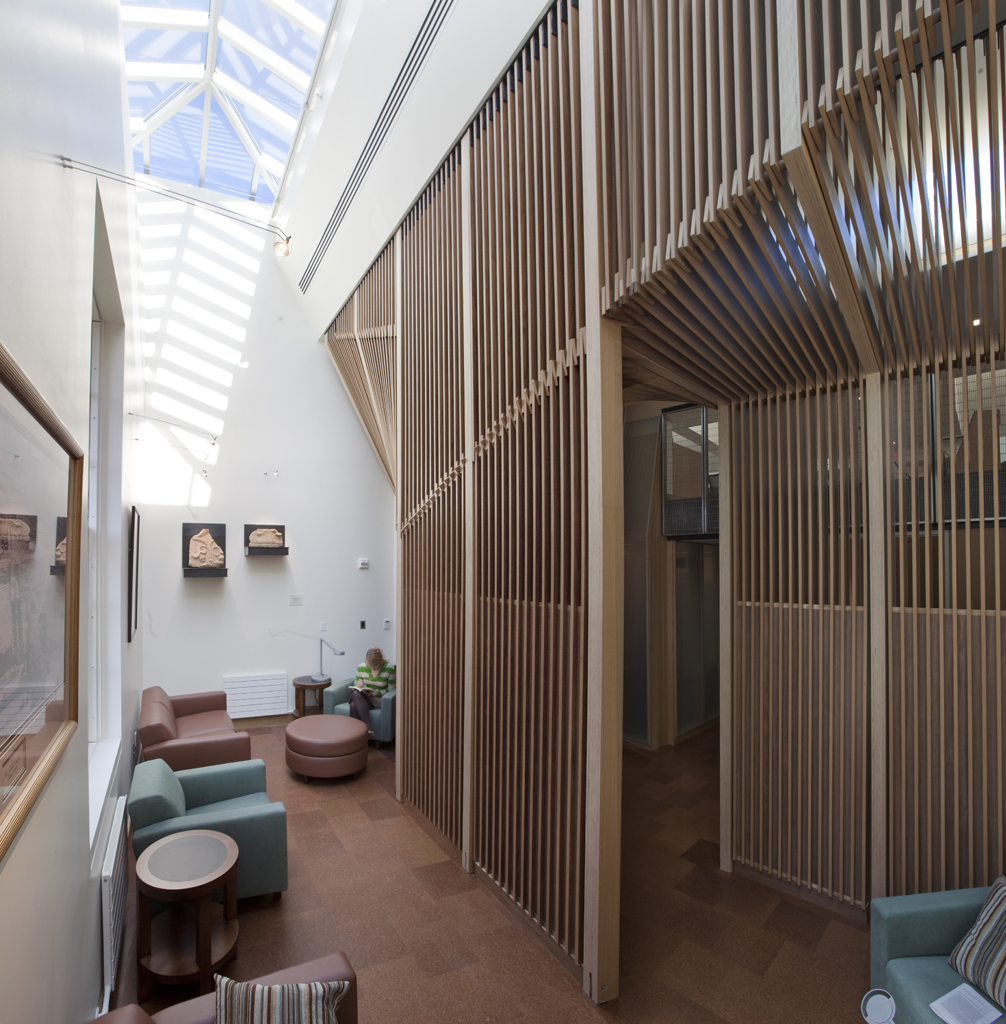 ---
Related Projects