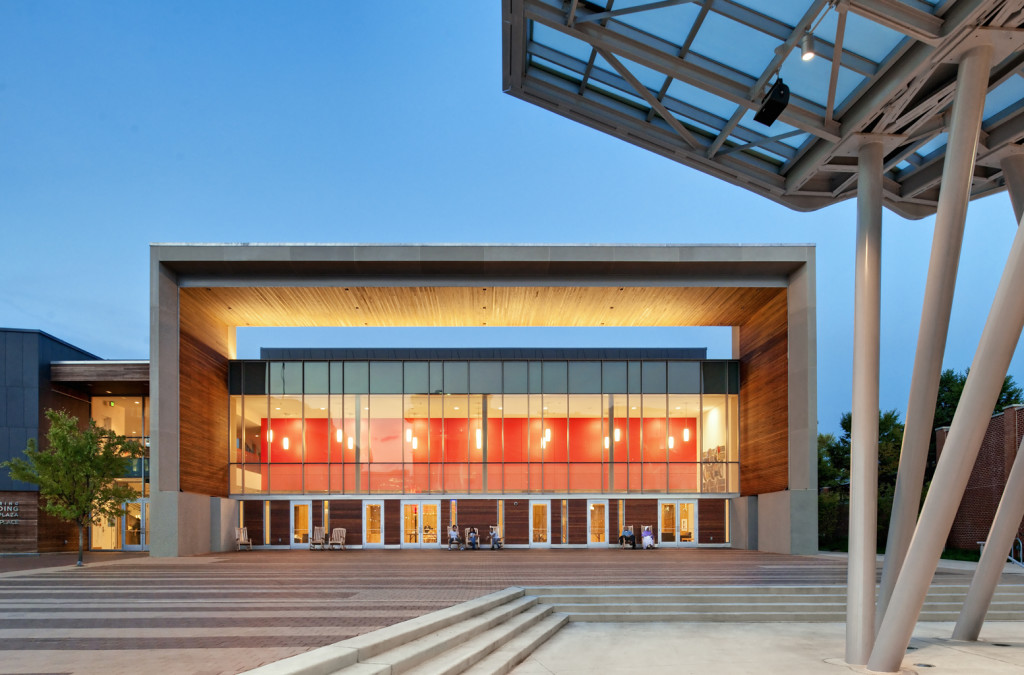 Civic Building at One Veterans Plaza
---
---
---
---
Machado and Silvetti Associates, Inc.
---
2011 IES Illumination Award of Merit
---
© Anton Grassl / Esto, © Lam Partners
---
A monumental frame creates the backdrop for this urban plaza. The proscenium-like frame comes to life through expansive washes of light, while civic pride glows from within.

High-performance asymmetric floodlights, concealed at the civic building's roof and base, boldly animate the wood-lined arch to announce the great hall entry. Recessed wallwashers highlight orange interior walls and opal fluorescent pendants adorn the prefunction space.

Community involvement and civic pride forged the project. A beloved swath of Astroturf was transformed into the county civic building, landscaped plaza space, and a multifunction pavilion sheltering a seasonal ice rink, arranged as a sequence of active outdoor rooms within the vibrant retail district.
The pavilion itself grabs center stage when a timeclock starts DMX-controlled evening shows. Color-changing floodlights mounted to catwalks on the roof illuminate diffuse glass panels, and are easily accessed for maintenance.

Steplights integrated into concrete benches form a procession, connecting with recessed rectangular downlights indoors. Glowing uplit trees contrast softly with building geometries.

All plaza walkways are illuminated without any pole-mounted hardware – fluorescent handrails even light plaza stairs. Integrated lighting that reinforces the plaza's main axis allows strolling and socializing without clutter.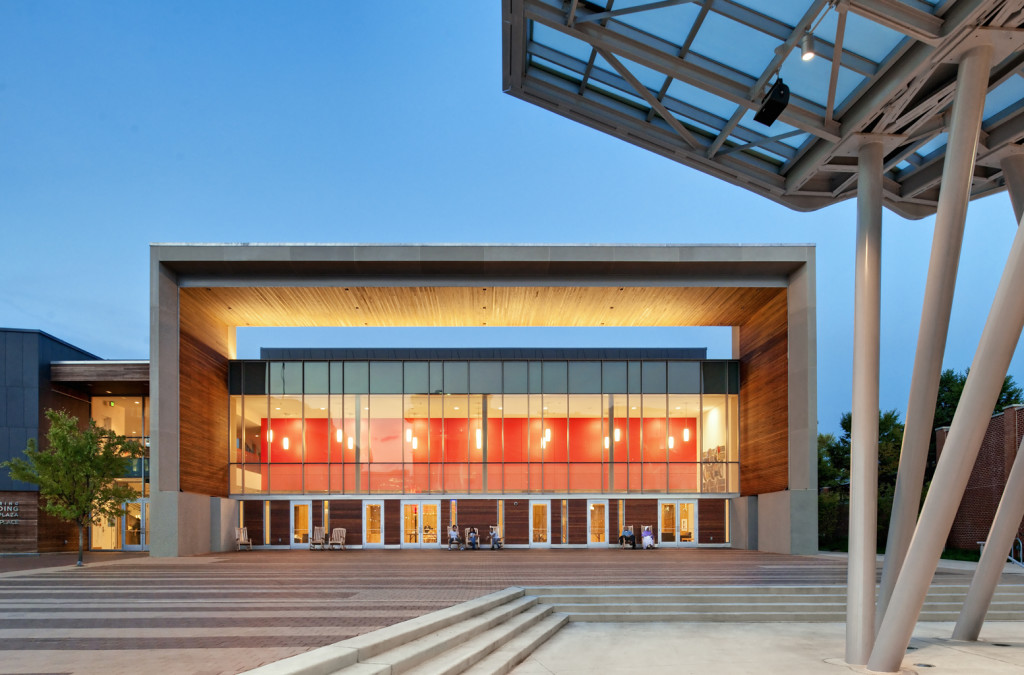 ---
Related Projects