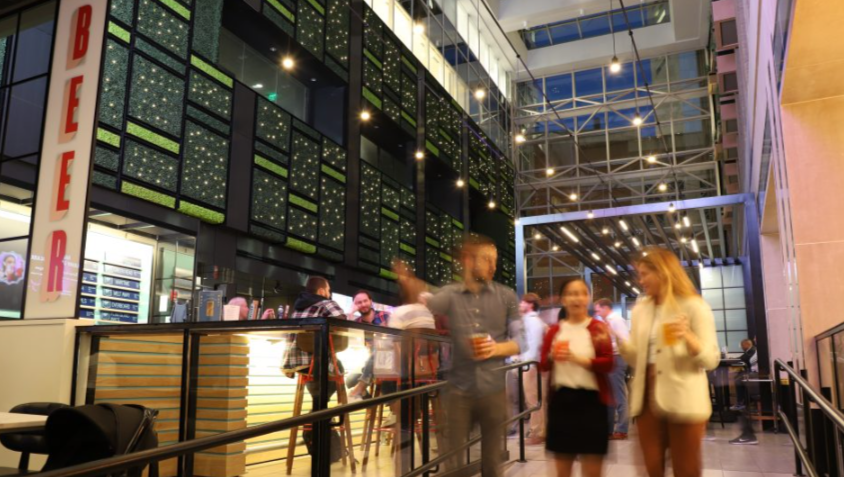 This food hall brings energy to a leftover void between office towers in downtown Boston. The Owners envisioned a bustling urban space with food and drink vendors to enliven and activate this sad and forgotten place in the center of the city. Now it's a prominent destination for the Boston foodie scene.

Initial lighting concepts evolved around the Architect's desire to visually pull people through the narrow canyon portals to discover the treasures within. This vision resulted in a type of "Morse Code" catenary lighting system, comprised of dots and dashes that race overhead throughout the space. Various mounting conditions and fixture profiles were used to achieve this dynamic "Star Wars"-inspired lighting effect.

Coined "The Elbow", the inner corner offers light levels that are intentionally lower to give a 'moodier' vibe relative to the rest of the energetic space. Taking advantage of its verticality, the green wall brings biophilic design to new heights. The randomized points of light nestled into the moss and boxwood panels, appearing like fireflies, provide sparkle and whimsy. Remote dimmable drivers were carefully mapped out and housed at a central location for ease of installation and maintenance, while dodging the intermittent office fenestration that belongs to the adjacent office towers.

Outside, diners have the option of enjoying two outdoor patio spaces. Guests can dine under the stars with soft lighting integrated into the heat lamps. This apparatus allows for these outdoor patio spaces to be used throughout all New England seasons. Under the covered canopy, a second layer of festooned catenary lighting provides a warm glow with highlights.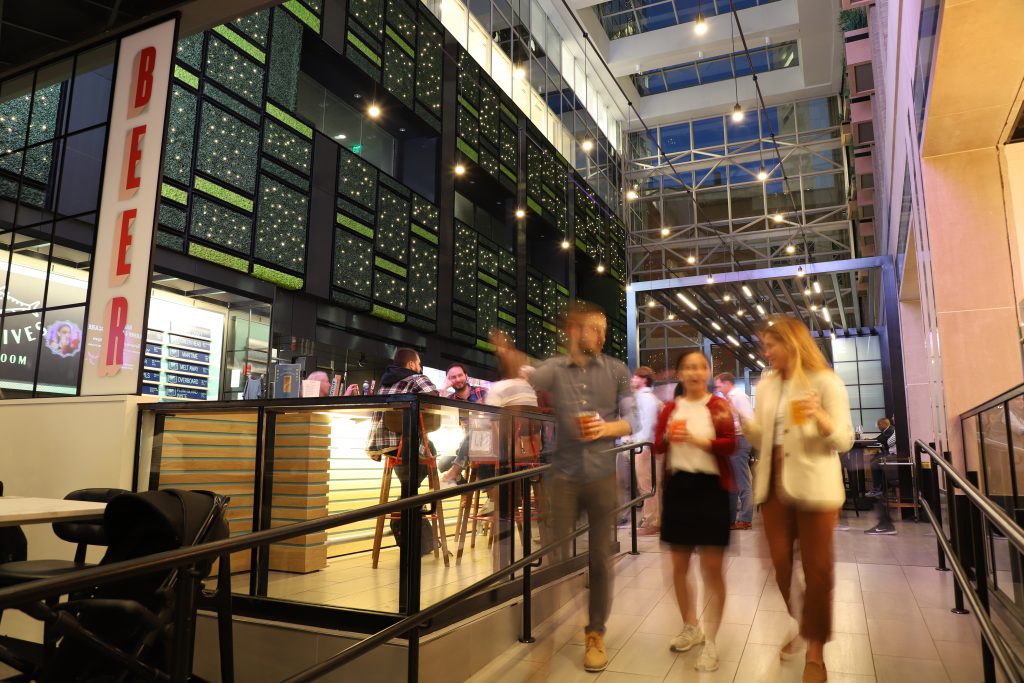 ---
Related Projects