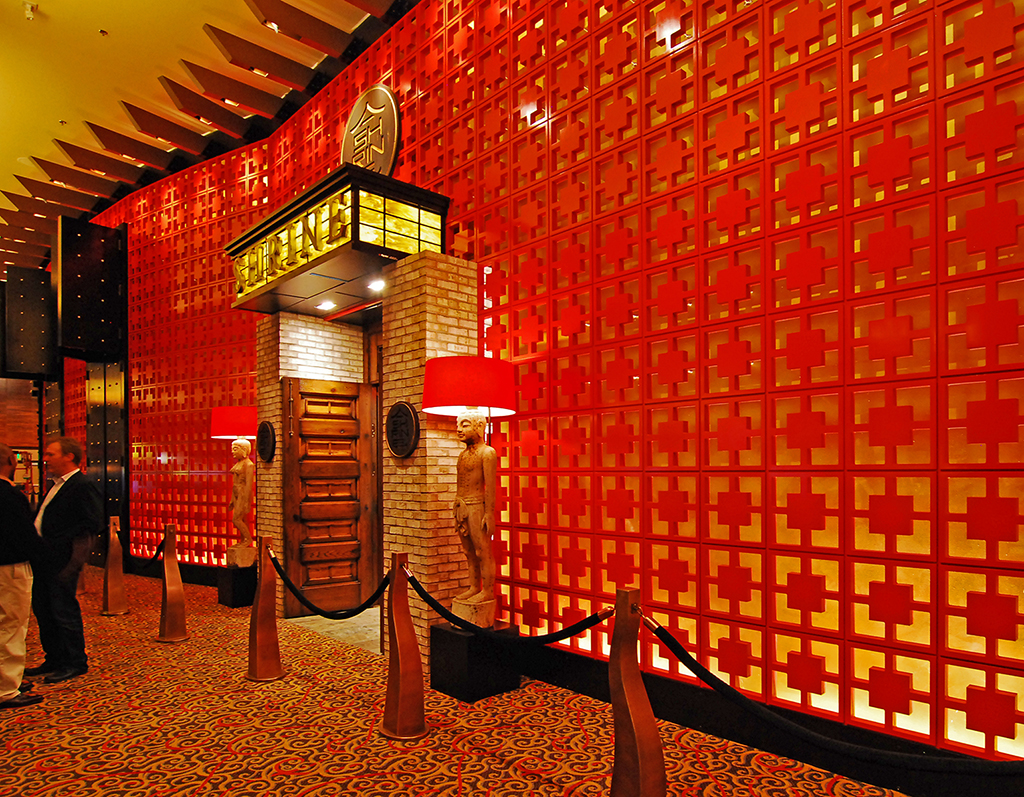 Shrine Asian Kitchen Lounge and Nightclub at MGM Foxwoods
---
---
---
Big Night Entertainment Group
---
---
2009 IES Awards Boston Section – Award of Merit
---
---
A fusion of lighting and interior design creates a dramatic and exciting dining and entertainment experience in this Asian-inspired restaurant and nightclub.

Using darkness as an essential lighting element, together with color, contrast, and candlelight, a progression of memorable views is shown at every turn by highlighting artifacts, raising textures, and enhancing the space's material richness. Strategically placed focal points and calculated brightness compositions create a variety of unique destinations for privacy or prominence.

A red lacquered wall is silhouetted from below with continuous LEDs uplighting a golden backdrop, and front-lighted with low-voltage fixtures, concealed in architectural outriggers. Specular highlights and sharp shadows from above yield to a filtered golden glow at the base, bringing depth and drama to a dynamic façade that changes as you approach.

Sheer fabric "birdcages" descend on the dining lounge from a motorized frame, creating intimacy and warmth over the tables.

White LEDs under the main bar reveal a chocolate wood face, and project an outline on the floor. Bottles glow atop fluorescent-backlighted acrylic.

Elsewhere, an internally illuminated bamboo resin wall delineates spaces, and lighted object niches provide focus for private banquettes. A lantern festival of custom fabric pendants floats above an upper dining area.

After dinner, the dining lounge transforms into the dancefloor. As birdcages are lifted up and replaced with speaker trusses, Shrine becomes a world-class party venue.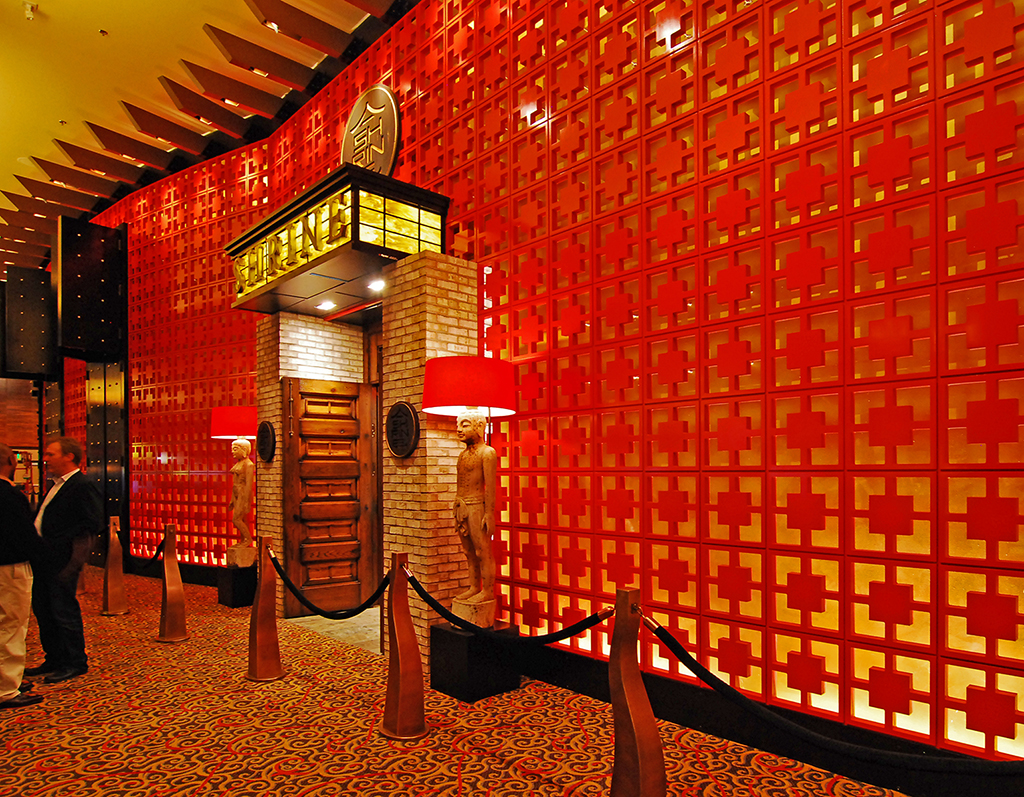 ---
Related Projects