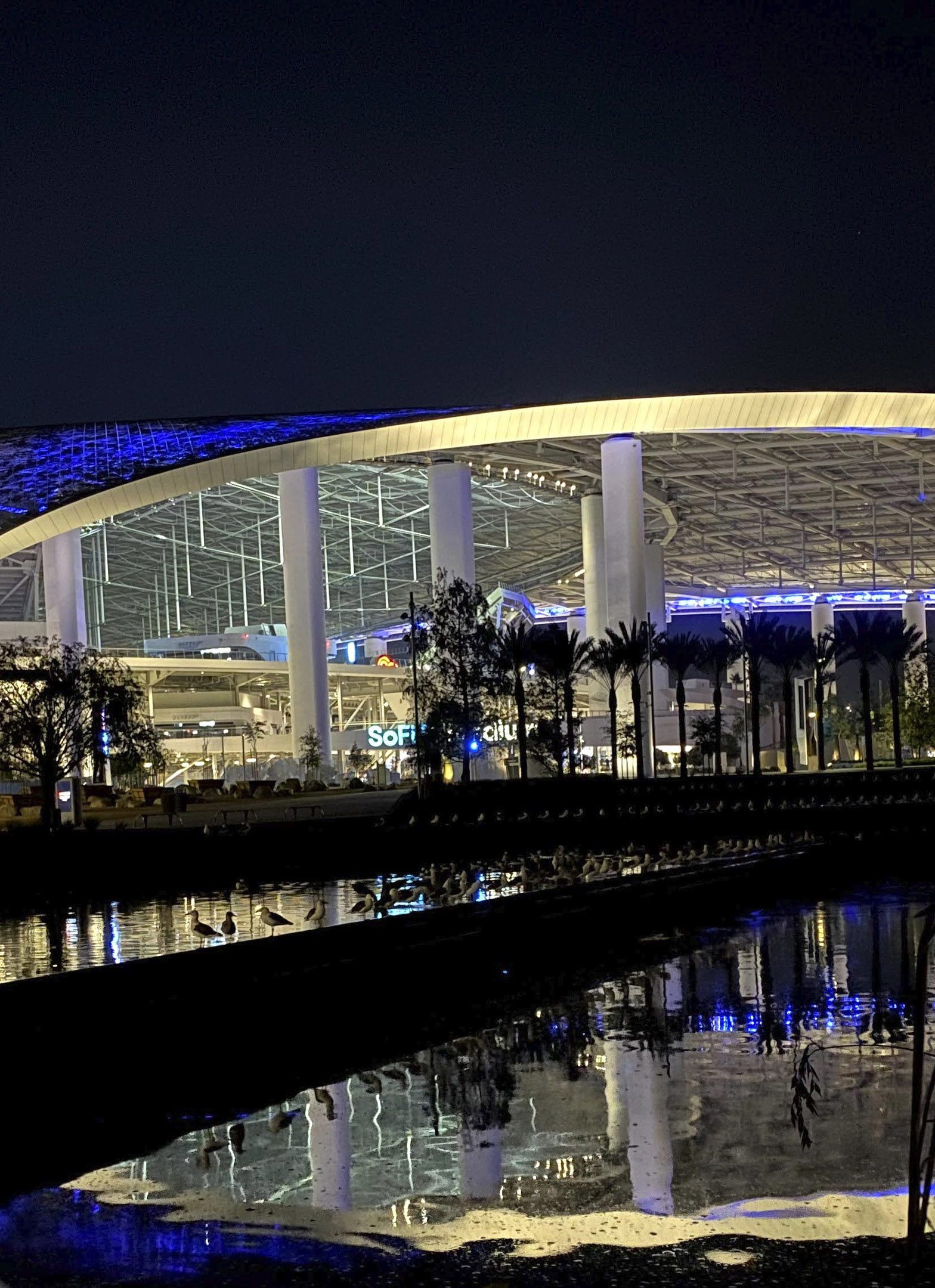 Lam Wins 2022 LIT Design Awards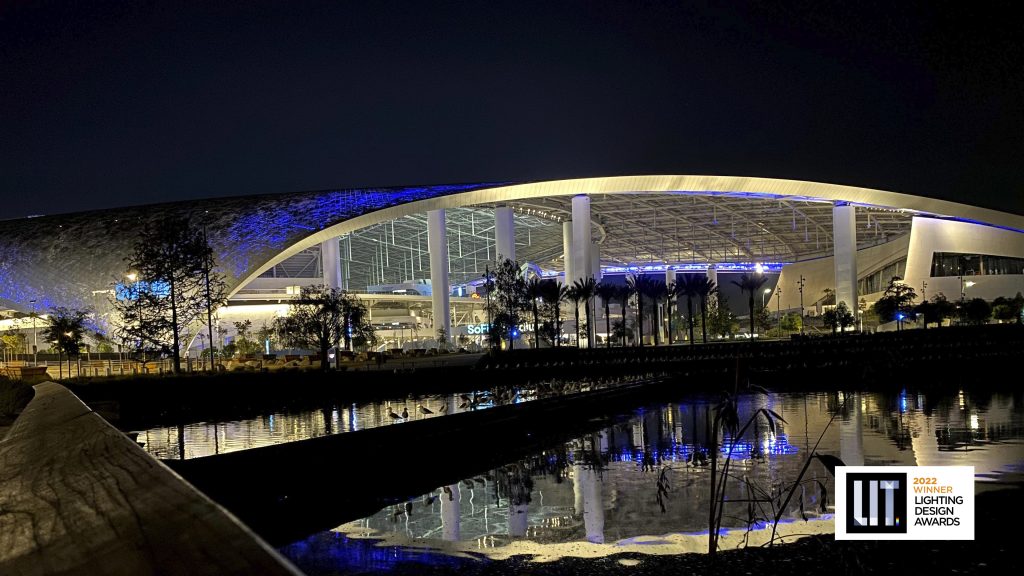 We were honored to receive two winning entries and two honorable mentions in the 2022 LIT Design Awards: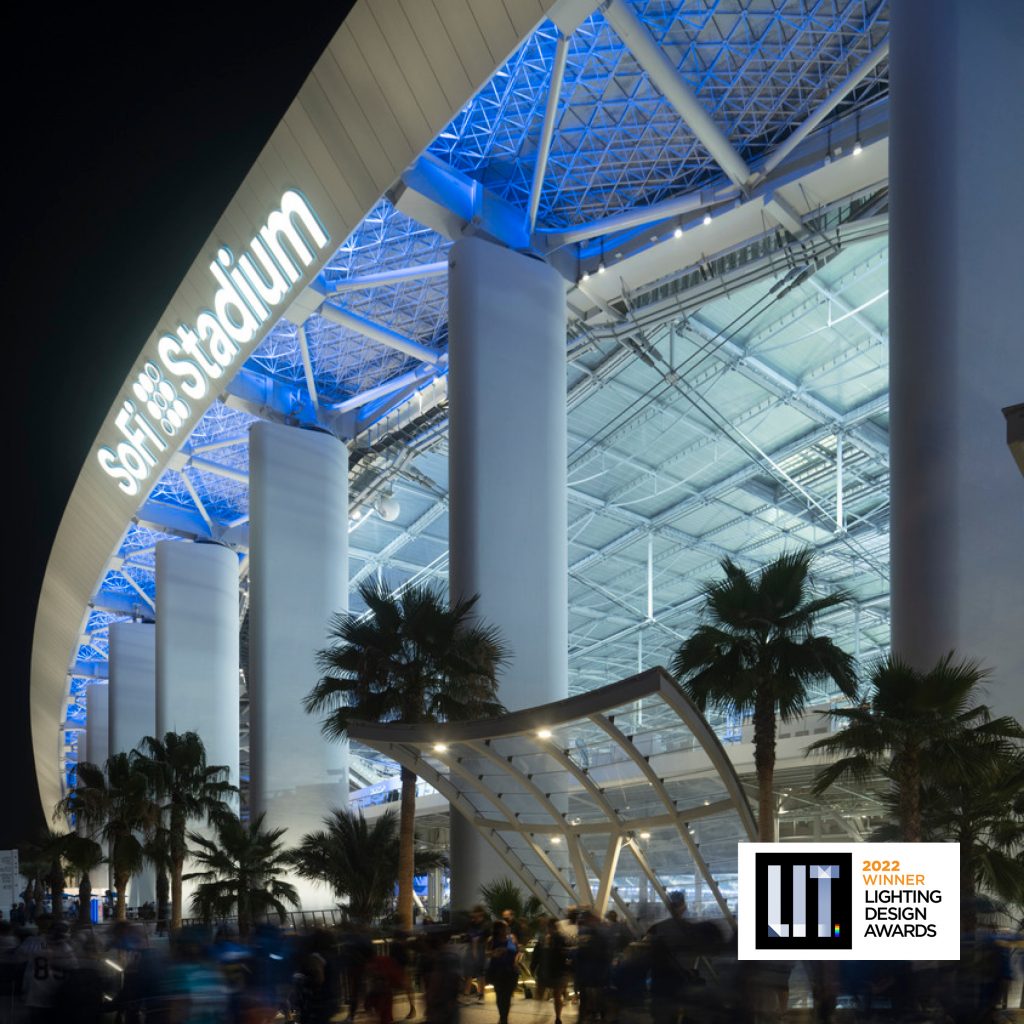 Winner, Interior Architecture
SoFi Stadium is a stadium and entertainment complex in Inglewood, California. It is located at the former site of the Hollywood Park Racetrack, approximately 3 miles (4.8 km) from LAX, and immediately southeast of The Forum. The stadium serves as the home for the Los Angeles Rams and Los Angeles Chargers of the National Football League (NFL). It features a fixed, translucent ETFE roof—designed to cover both the stadium proper and an adjacent pedestrian plaza. Seats are available for up to 70,240 spectators for most events, with the ability to expand to 30,000 additional seats for larger events.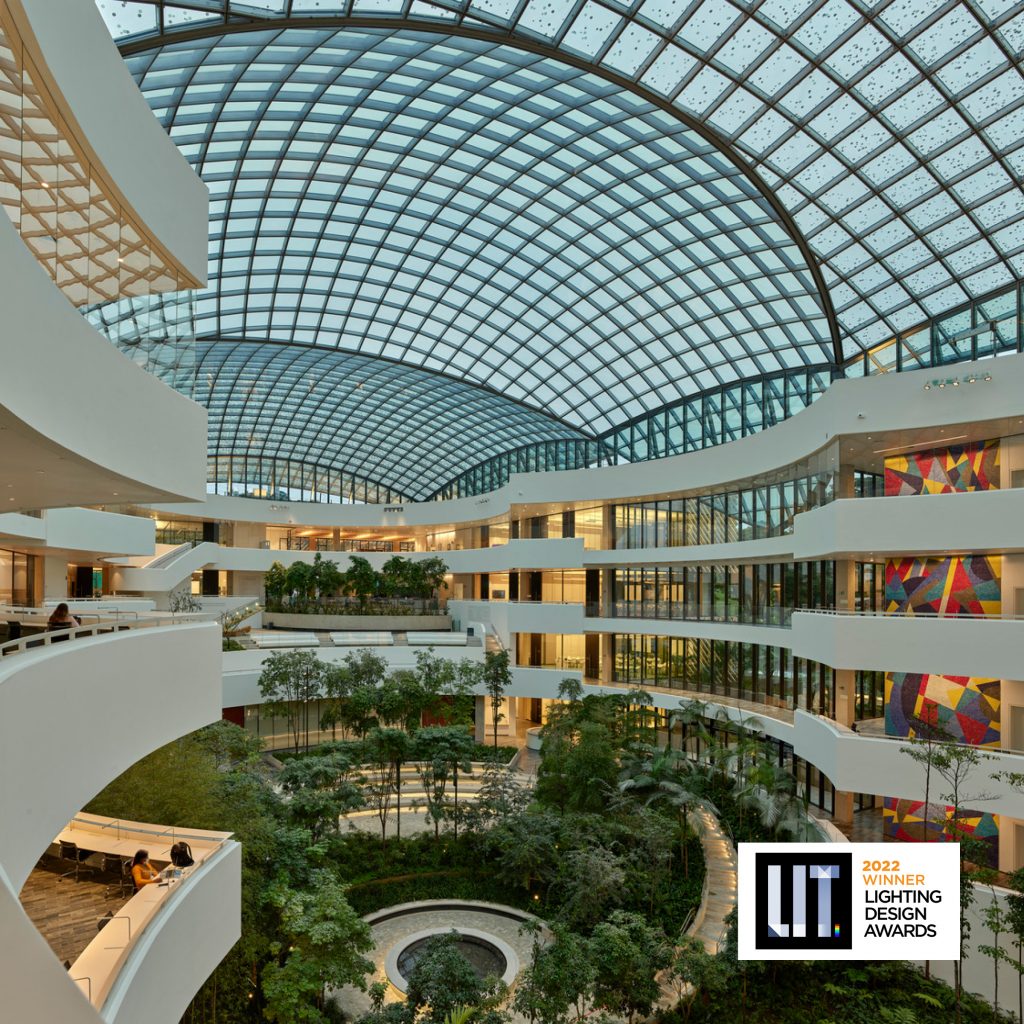 Albert Einstein Education & Research Center
Winner – Daylighting
The Albert Einstein Education and Research Center (AEERC) is conceived as an urban oasis, with an imbued sense of calmness that offers a counterpoint to the activity of the city. Organized around a vaulted, skylit atrium garden, the building's laboratory spaces, classrooms, and communal areas are interwoven with nature and embody the unique character of the institution.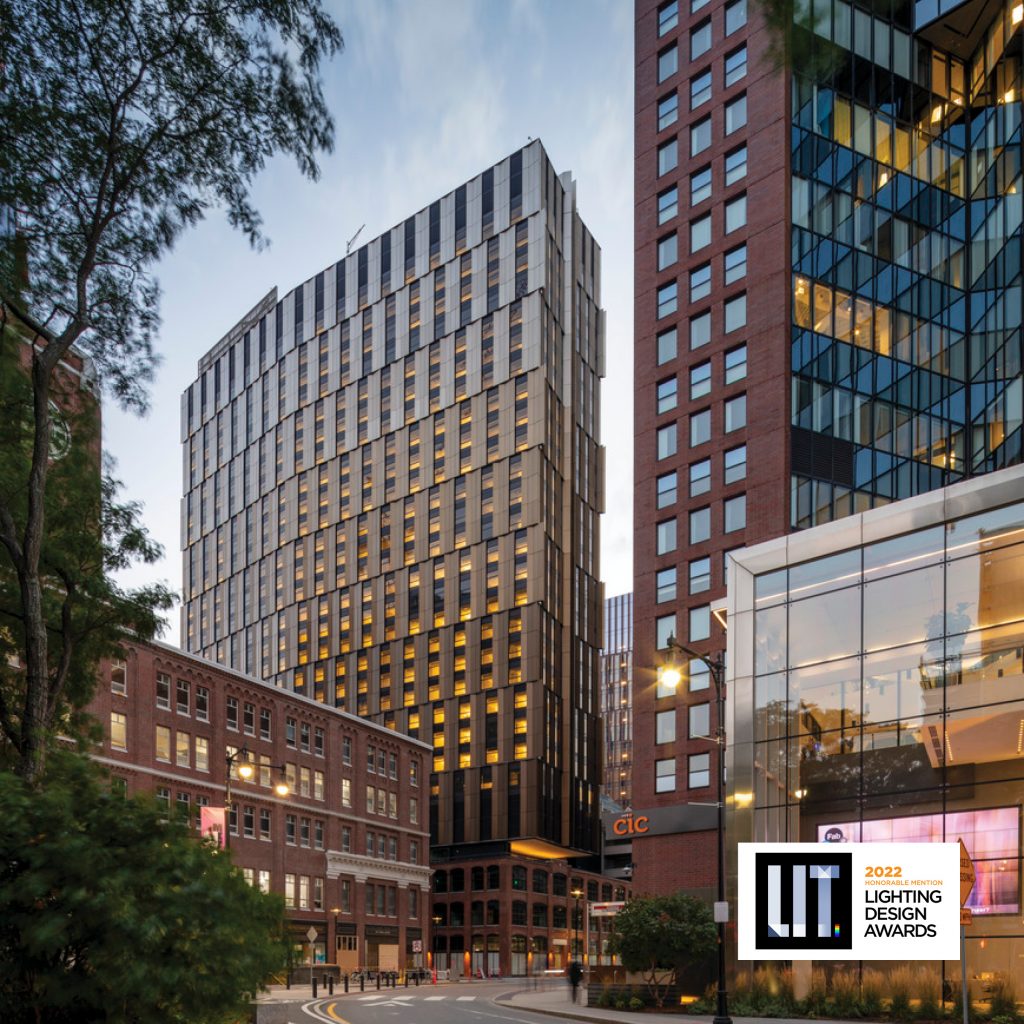 Honorable Mention – Workplace Lighting
The Massachusetts Institute of Technology (MIT) Site 4 at Kendall Square is part of the multi-building institution and commercial development that will revitalize existing buildings on Main Street in Cambridge. The diverse program typologies, the urban influences from adjacent development, and the existing fabric have largely factored into the organizational framework and design concept. The project program includes graduate student housing, retail, office space a forum, and a childcare center.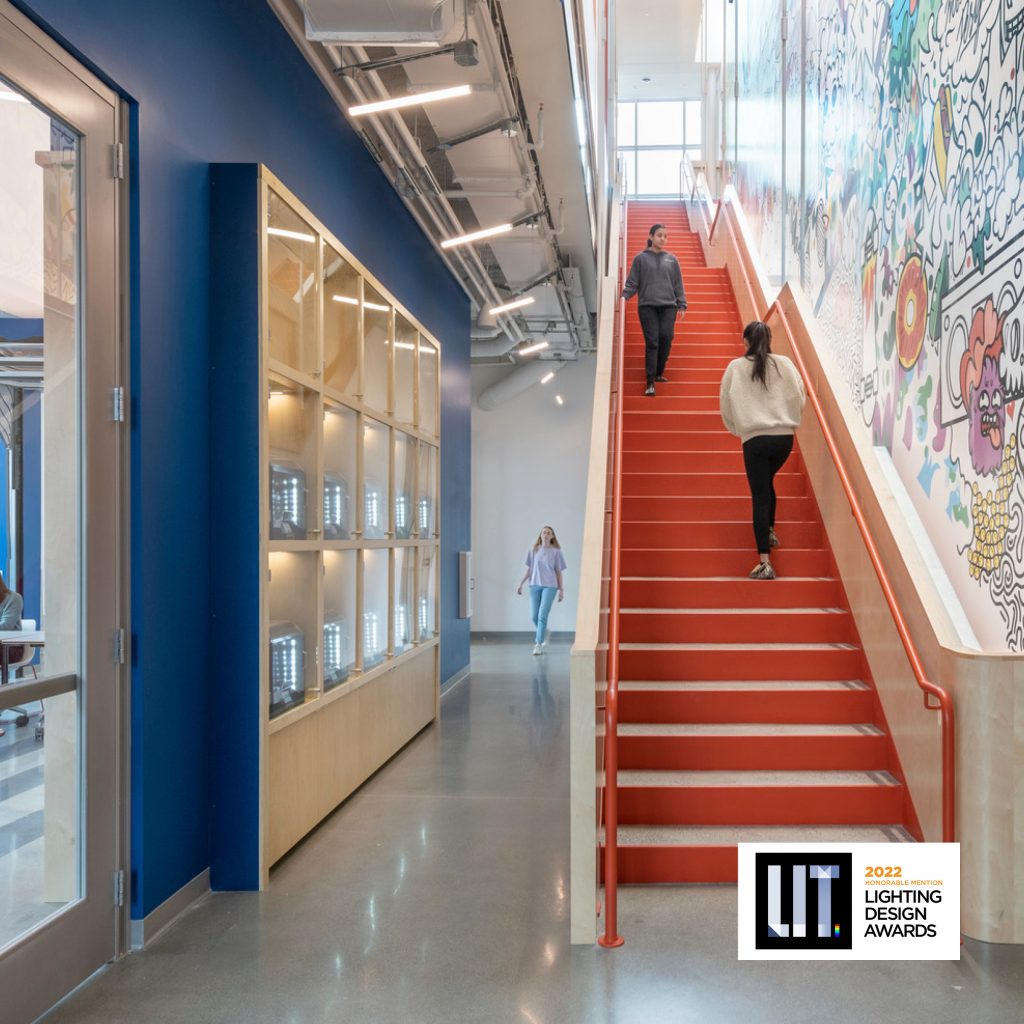 Honorable Mention – Community Building Lighting
This adaptive reuse project in Jamaica Plain's Jackson Square comprised of a historic 1890 brick building with a late 1990s-era addition, as the new home for the non-profit The Possible Zone, dedicated to advancing equity through youth entrepreneurship, education, and career opportunities.
Congrats to all our designers on these wonderful achievements!
---
Related News