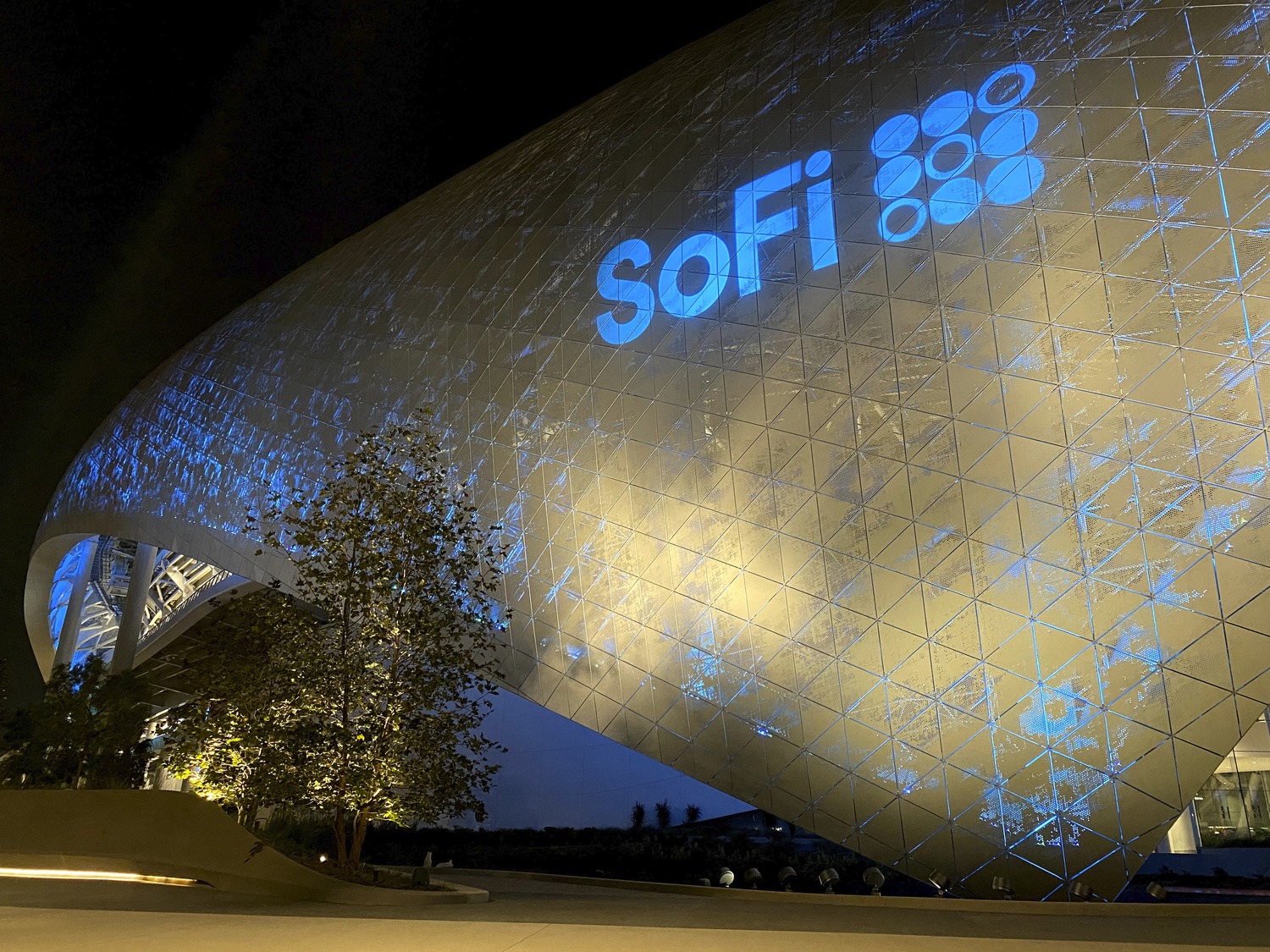 SoFi Stadium
---
---
---
---
---
2023 A|L Light and Architecture Design Awards – Honor Award
2022 IES Illumination National Awards – Award of Distinction
2022 IES Illumination Section Award of Merit – Interior and Exterior
2022 LIT Lighting Design Awards – Winner in Interior Architectural Illumination
---
© Bruce Damonte
© Nic Lehoux
© Jack Risser
---
Approaching SoFi Stadium, one immediately realizes this architectural marvel is unlike any other NFL stadium ever constructed. Encompassing 3.1 million square feet of outdoor-indoor space, this open-air structure is the NFL's largest venue. Situated under one monumental roof canopy, three state-of-the-art venues – the 70,000-seat stadium, 2.5-acre covered plaza and 6,000-seat performance venue – provide unique fan and entertainment experiences without rival. Form melds with function as the structure radiates the lighting energy from within, organically coming to life with ever-changing dynamic lighting effects, transforming the perforated metal panel façade into a theatrical scrim-like curtain that veils the excitement beyond.

RGBW fixtures concealed within the structure work in tandem with exterior LED floodlights to accentuate the curvature of the canopy, creating a transparency that varies from day to night and from one elevation to another. Over 1,000 fixtures create mystery and intrigue within the lantern-like, luminous façade as it rises up, revealing the stadium within.

Unlike most sports stadiums, where lighting can be industrial in nature and typically high-glare for maximum efficiency, SoFi utilizes high-quality architectural lighting products in concealed locations to minimize glare, accentuate building materials, and enhance the perceived brightness of all areas. By grazing white plaster walls, uplighting the concrete seating bowl and washing color across the canopy's spaceframe structure, SoFi is as much about the comfortable visual environment for visitors as it is about focusing the spotlight on the action on the field. Weaving the lighting design into the fabric of the building, achieved the Architect's early concepts and visions for a unique visual experience, where the stadium is constantly changing and glowing with an organic quality. Control strategies carefully addressed specific Modes of Operation to ensure functionality and artistry within different lighting settings.

Hidden from spectator view, an individually controllable, 30,000-pixel, LED media mesh installation turns the entire roof into a video screen visible to planes approaching nearby LAX. This fully customized system, integrated into the ETFE fabric membrane roof, transforms the 5th elevation into a vibrant marketing and media display that is invisible to the building visitors within the stadium, but is seen and appreciated in every aerial nighttime TV shot of this exciting new venue.

The close proximity to LAX and the corresponding FAA building height limits, meant that the field level needed to be 100ft below the surrounding grade-level in order to accommodate the necessary building levels. This design requirement presented exciting architectural and lighting challenges that were met through careful daylight integration and lighting strategies to make this mostly subterranean building appear as light and airy as possible.

Tremendous seismic structural needs and stringent Title 24 energy code requirements were project challenges that were all solved through creative and integrated design approaches.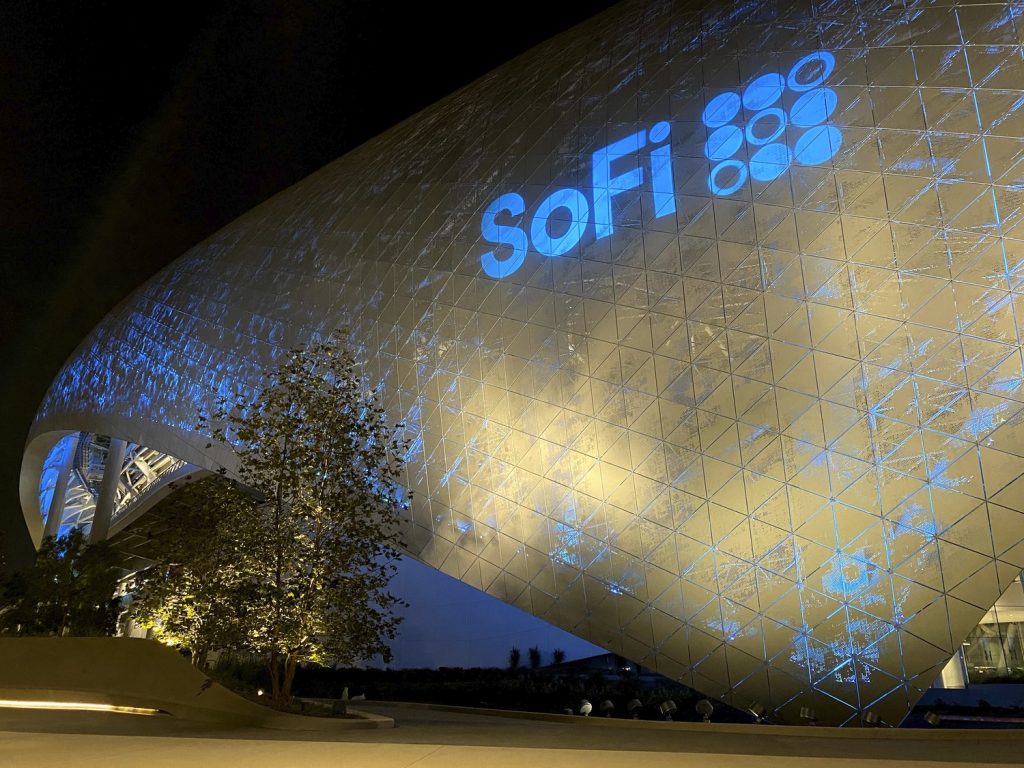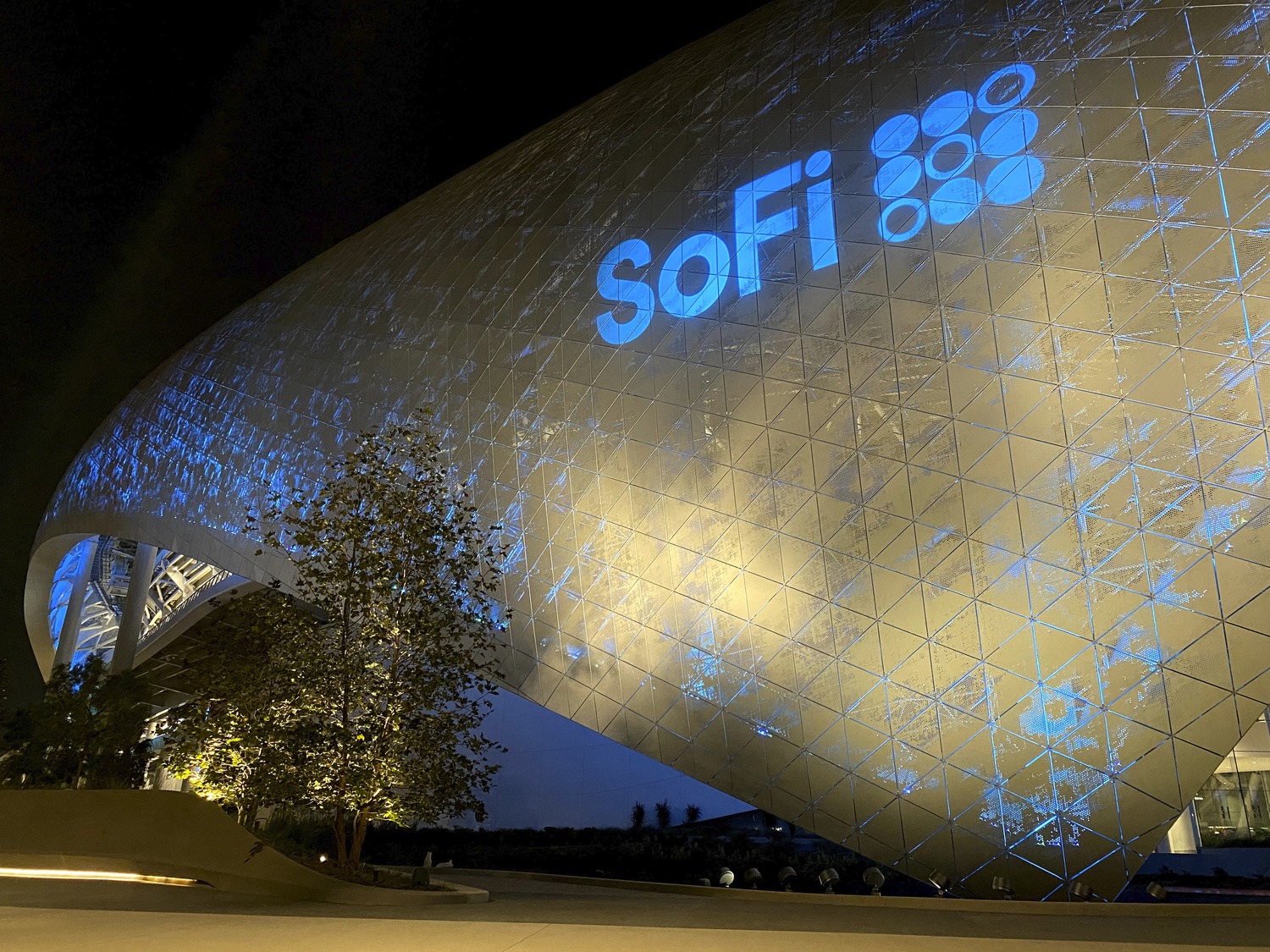 ---
Related Projects