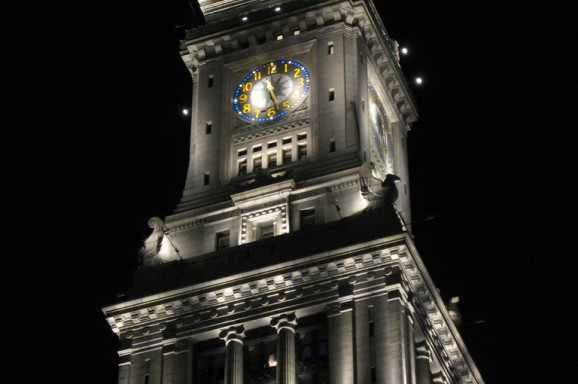 Custom House Tower
---
---
---
Marriott International, Inc.
---
2009 IES Awards Boston Section – Award of Merit
---
---
Boston's oldest skyscraper was illuminated by Lam in 1986 with halogen fixtures from top to bottom. Though the best solution at the time, in 20 years the system had fallen into disrepair, and great progress had been made in energy-efficient and long-life sources. As part of an architectural lighting festival organized throughout Boston, Lam Partners was able to update its own design with state-of-the-art equipment. The crown is lit exclusively with LEDs, in specially designed fixtures that allow sustainable general illumination. LED fixtures were designed in collaboration with the manufacturers for unprecedented power and adaptability. Existing fixtures above the 17th floor were replaced with white LEDs delivering slightly higher output from the same size housings. The fixtures use only one third as much energy, and their lifetime is estimated at well over twenty years, given predicted usage. Further savings are enabled because the new lighting requires only partial relamping every few years. Hardware and mounting positions from 1986 were retained; original wiring was repaired and re-used. As part of a citywide lighting conservation scheme, the building management system turns off all exterior lights at 11pm during certain times of year, conserving energy and protecting migratory birds. The project is expected to save 19,000 kWh of energy yearly, while restoring the landmark to prominence as the crown jewel amid the Boston skyline.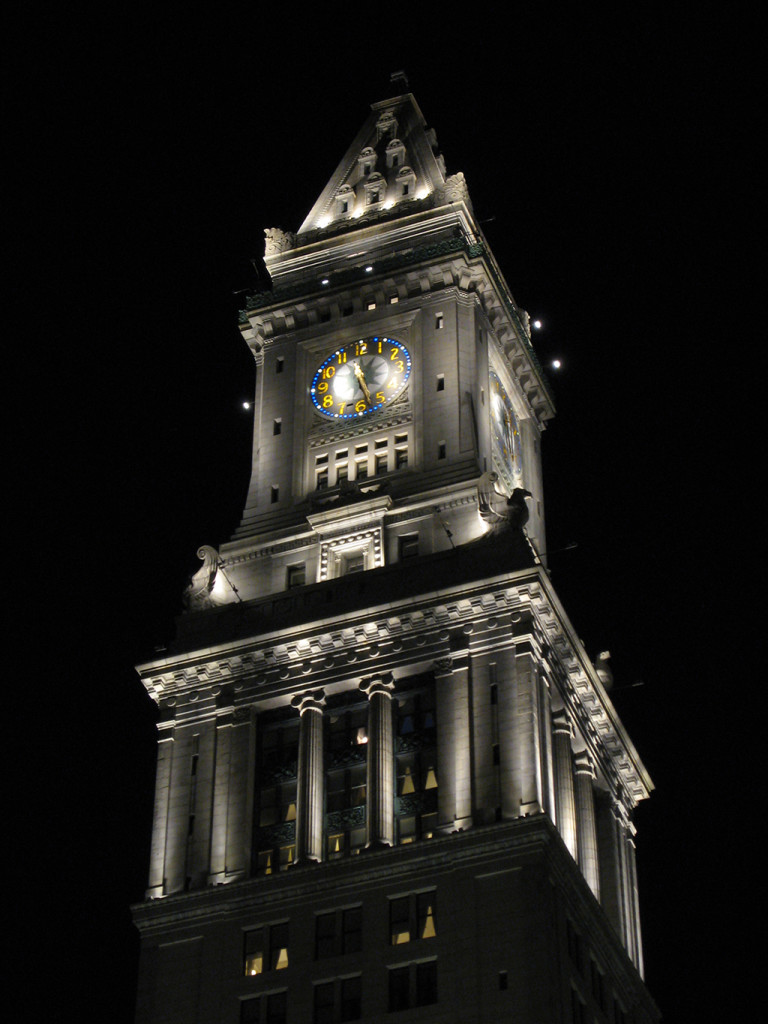 ---
Related Projects