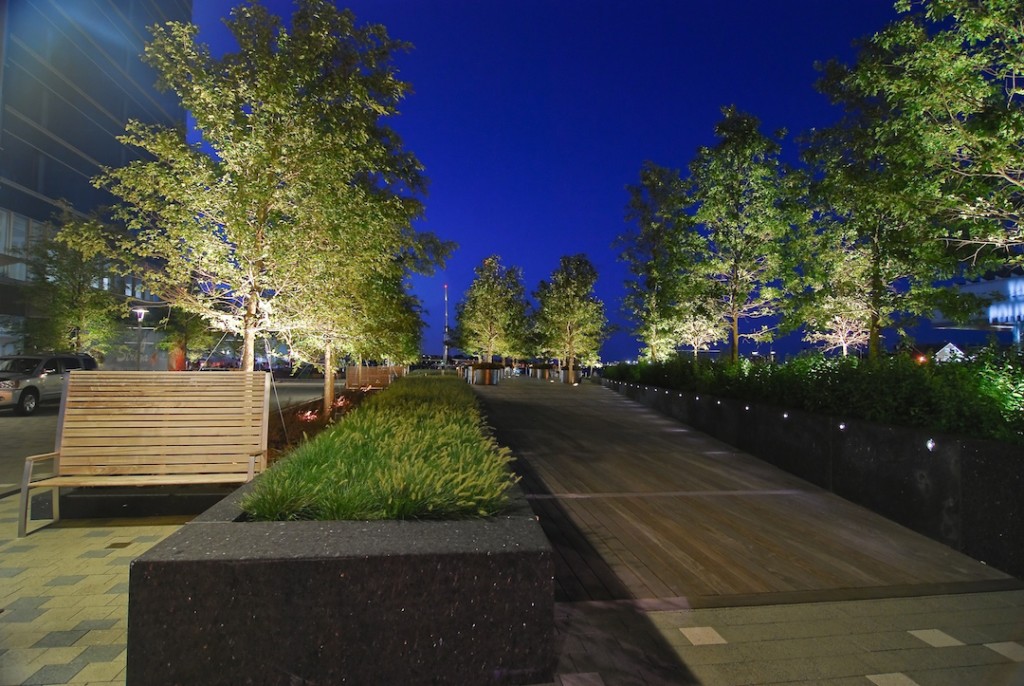 Fan Pier Streetscapes and Public Green
---
---
---
---
---
---
The Public Green at Fan Pier is a place of recreation and relaxation for those living or working nearby, and for those meandering along the bordering Harborwalk.

Indirect disk post-top fixtures define the adjacent Marina Park Drive as a unique promenade shared by pedestrians and vehicles. Low-level LED step lights guide pedestrians along the various ramps and stairs that lead to the raised boardwalk seating. Fixtures seamlessly integrated into the Ipe wood deck highlight carefully placed trees that quietly rise through the surface of the deck.

The great lawn area was purposefully left void of pole-mounted lighting to maintain a pristine open space out to the Boston Harbor. Single granite steps running the width of the lawn accommodate elevation changes. Small LED marker lights painstakingly detailed into the curbs inform evening users of the approaching steps.

For consistency with the South Boston Waterfront neighborhood, the private streets of Fan Pier are lighted with an historic fixture known locally as the "Fort Point". For the Fan Pier project, a new version was developed with minimal glare and much improved color rendering.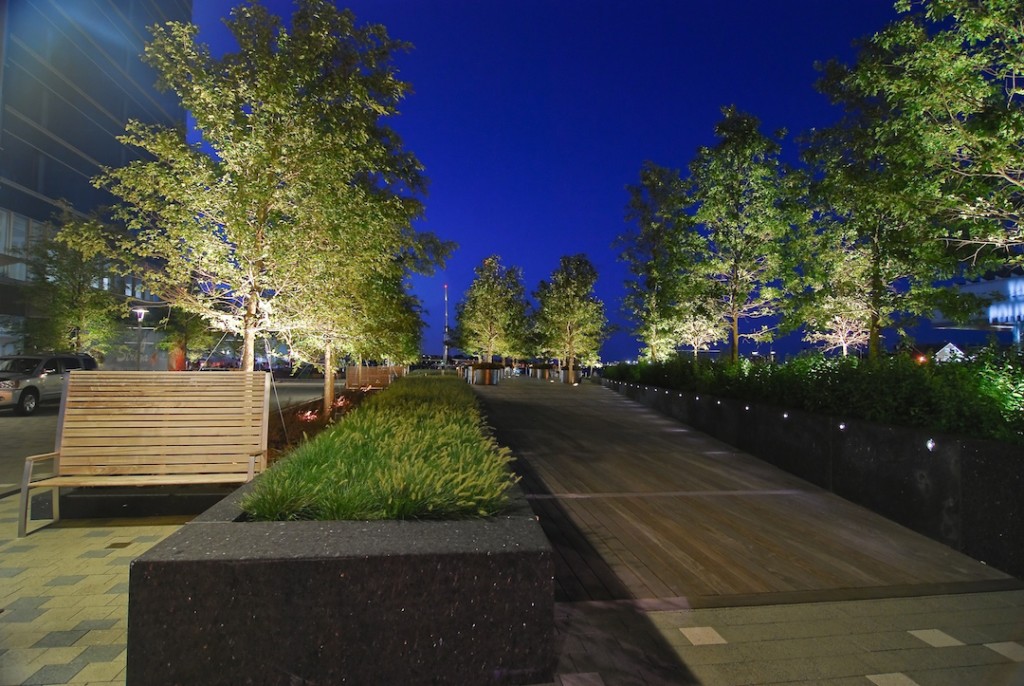 ---
Related Projects