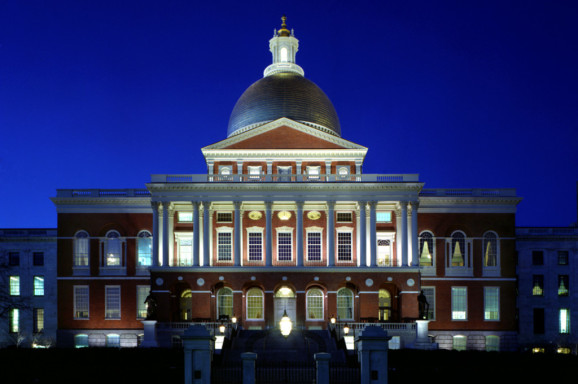 Massachusetts State House
---
---
---
Commonwealth of Massachusetts
---
Goody, Clancy & Associates
---
2003 IES Awards New England Section – Award of Merit
---
---
From its prominent situation atop Beacon Hill, this 18th-century Bulfinch landmark becomes a beacon at night. The previous lighting scheme involved simplistic floods that flattened architectural details; new fixtures are carefully coordinated to accentuate textures, provide depth, and warmly render the red brick and gold leaf colors.

Fixtures are diligently concealed from view, and placed to coincide with existing power sources, in keeping with the strict parameters of restoring a historic structure. Though unobtrusive, fixtures are located with ease of maintenance in mind, and special attention was paid to energy efficiency and long lamp life.

The greatest technical challenge was articulating the curvature of the dome. Newly clad in gold leaf, the shiny surface would tend to deflect light away from the viewer. Fixtures positioned on lower adjacent roofs provide a warm wash from below that catches subtle concentric ribs on the dome; the lantern is lit from within to cast a reflection on the dome's upper surface. In combination, these strategies define and express the dome's hemispherical shape; the result is a visually complete architectural icon that is admired at night from vantage points all over the city.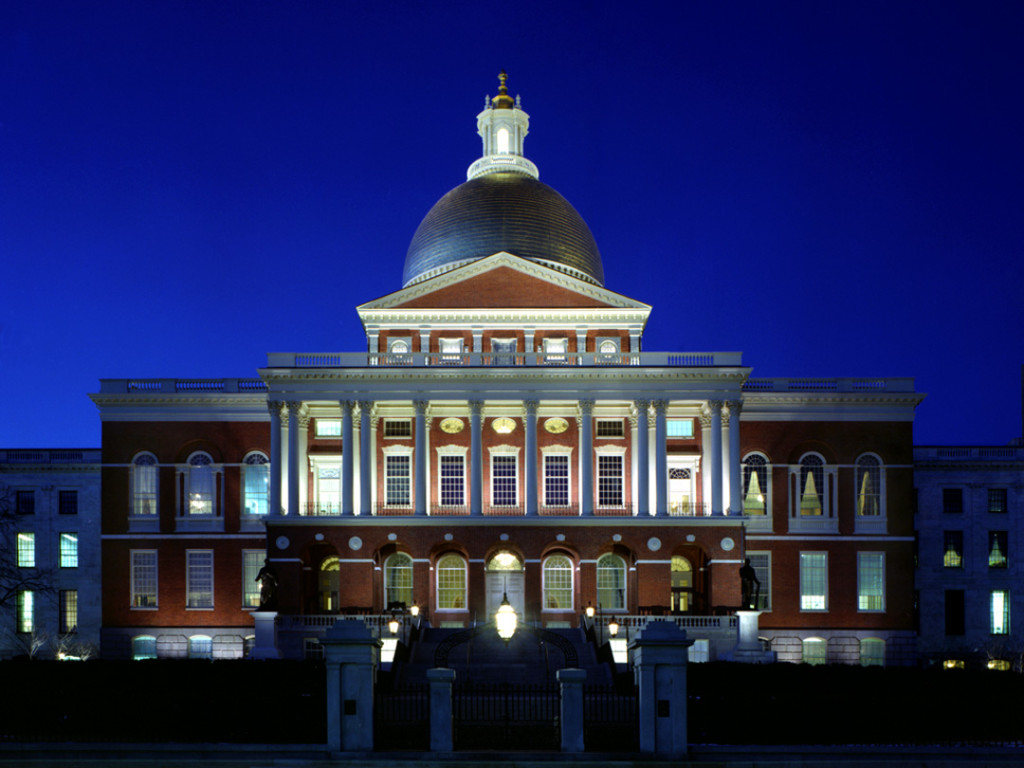 ---
Related Projects